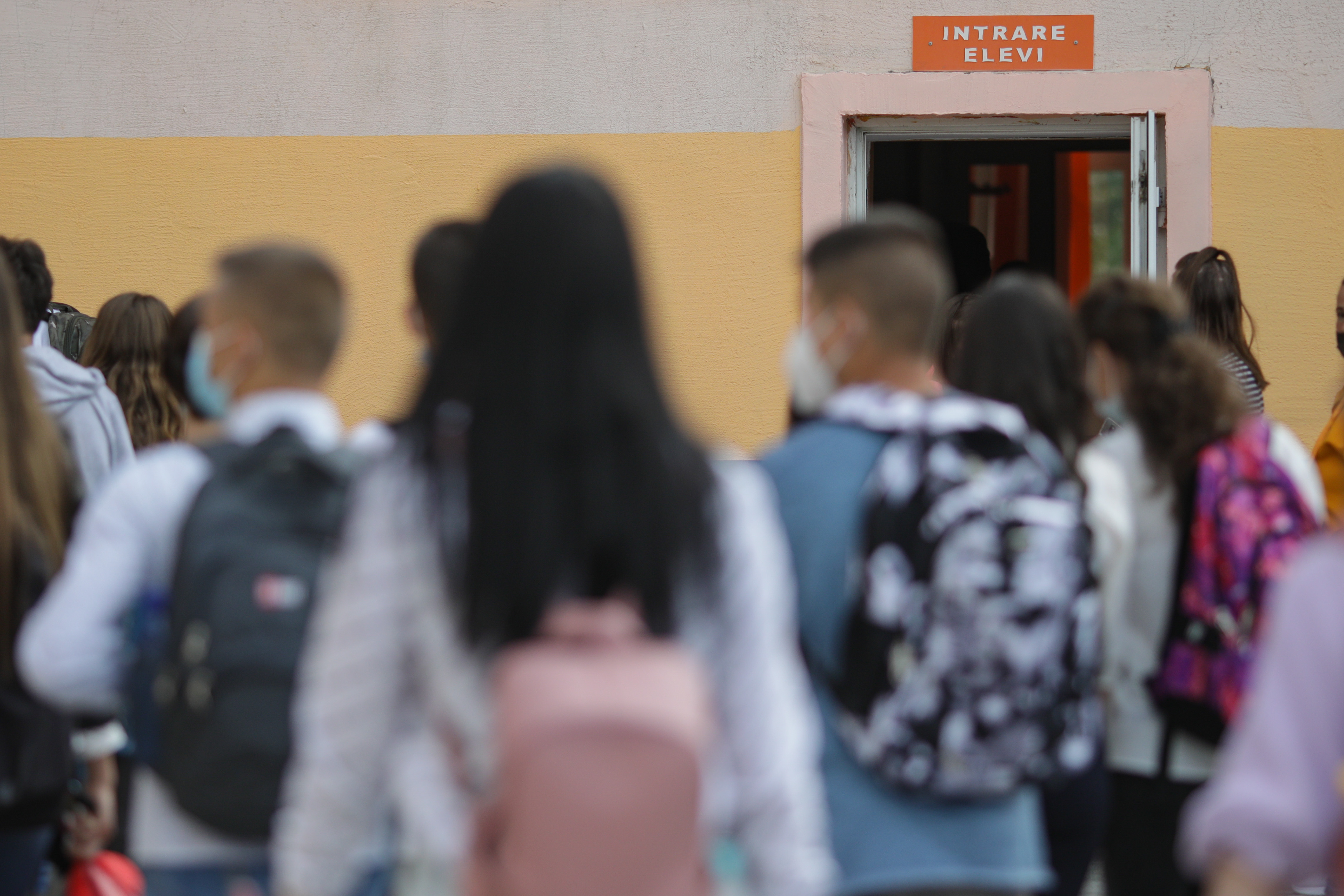 Several student associations are calling for the opening of physical schools only in localities where the incidence of Covid-19 cases is below 6 per thousand inhabitants, not only depending on the vaccination rate of teachers, as announced on Thursday by President Klaus Iohannis. The Minister of Education, Sorin Cîmpeanu, also specified that the vaccination threshold among the teaching staff could be 60%, and a final decision will be communicated on Friday.
"The Students' Association of Constanţa (AEC), the Students' Association of Maramureş (AEM), the Students' Association of Bacău (AEBc), the Vâlceana Students' Association (AVE) and the Students' Association of Bucharest and Ilfov (AEBI) request the opening of schools in physical format only in the localities with an incidence below 6 per thousand! ", it is shown in a press release sent, on Thursday evening, by the Students' Association from Constanţa.
According to the quoted source, the measure announced by the President of Romania, Klaus Iohannis, regarding the opening of schools according to the vaccination rate of teachers, is considered by students as a "deficient" one.
"We consider this measure to be deficient, given that teachers represent an insignificant percentage of people participating in the educational act. Thus, in a school with 1,000 students, none of whom are vaccinated, the risk of illness and transmission still persists. We also point out that, in order to participate in class, students interact not only with people in the school, but also with those in the external environment, a large part of them using the means of transport. In this sense, the incidence rate cannot be neglected in the context of the opening of schools ", the students' representatives claim.
They consider "irrational" the Ministry of Education's desire to keep schools open, regardless of the risks, "a desire certainly caused by the institution's ambition not to admit that it was wrong."
"Thus, if the school starts online, the dismissed Minister is forced to say that this holiday was a nonsense, so he prefers to risk the lives of students instead of risking his image. We mention that online education deeply criticized by the Minister is strictly ineffective because his impotence, Sorin Cîmpeanu not taking any steps to train teachers, create online teaching platforms, and other measures that could have saved us from this context, "the statement said.
Student associations require schools to start based on the incidence rate in localities, so that students are safe.
"The safety and lives of students are not factors in the political game. The inefficiency of the online school is strictly caused by the individual who complains about it, namely the dismissed minister. (…) If a student dies from the virus, getting sick at school "Who will take responsibility for his death? Those responsible for the failure of the online school are those who have to pay dearly, not the students, with their lives," AEC President Ariana Duduna was quoted as saying.
Editor : A.A.