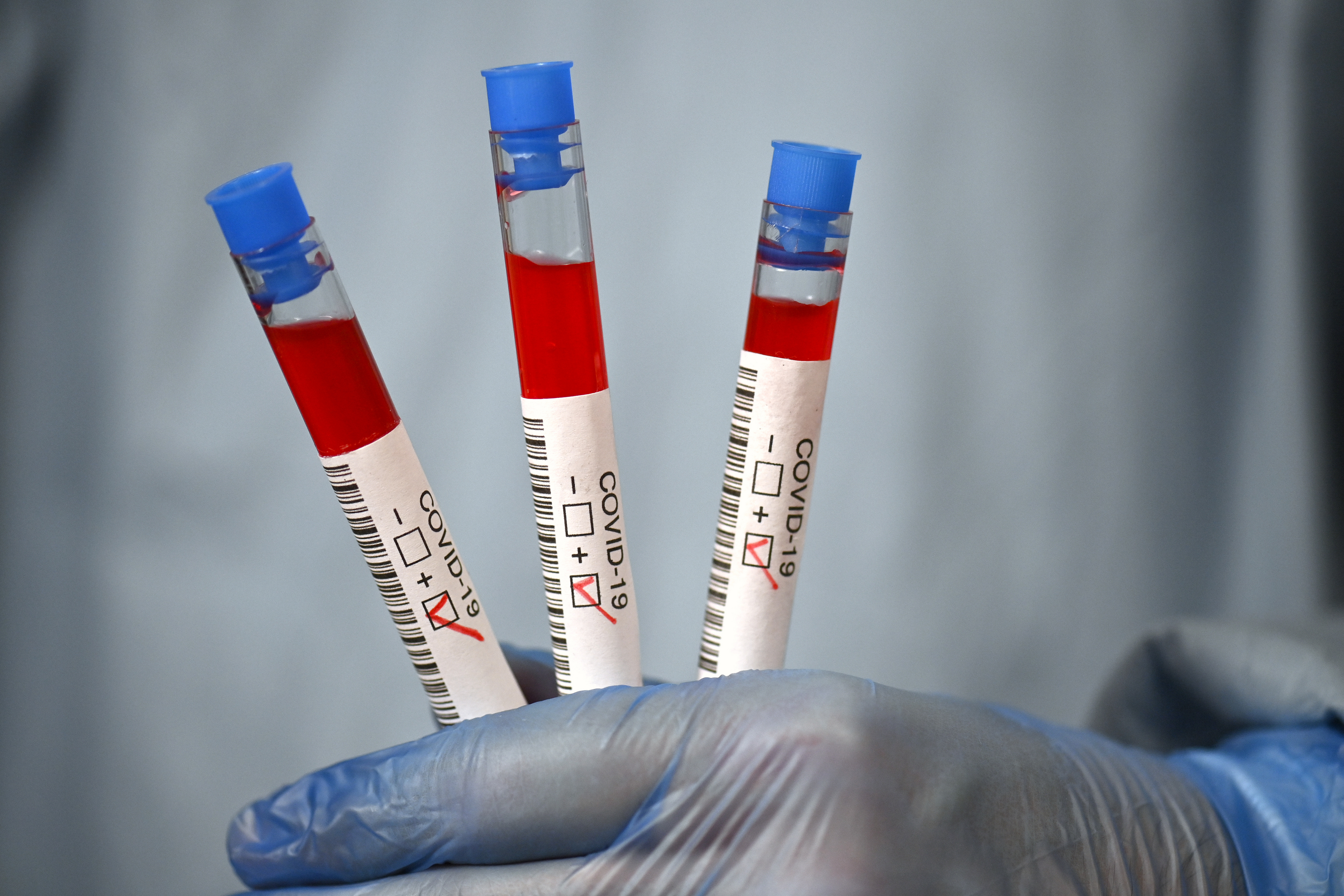 8,971 new cases of COVID-19 were recorded in the last 24 hours, out of 58,000 tests. processed. 1,902 patients are admitted to intensive care, a new record since the onset of the pandemic. 489 deaths were also reported.
To date, 1,685,264 cases of COVID-19 infection have been registered in Romania, of which 8,910 are from reinfected patients, tested positive for more than 180 days after the first infection.
1,453,774 patients were declared cured.
In the last 24 hours, 8,971 new cases of people infected with SARS-CoV-2 were registered, of which 125 are from re-infected patients, tested positive for more than 180 days after the first infection.
To date, 49,604 people diagnosed with SARS-CoV-2 infection have died.
Between 03.11.2021 (10:00) and 04.11.2021 (10:00) 489 deaths (255 men and 234 women) were reported by INSP, of which 55 prior to the reference interval, of some patients infected with the new coronavirus, hospitalized in hospitals in Alba, Arad, Argeș, Bacău, Bihor, Bistrița-Năsăud, Botoșani, Brăila, Brașov, Buzău, Călărași, Caraș-Severin, Cluj, Constanța, Covasna, Dâmbovița, Dolj, Galați, Giurgiu, Gorj, Harghita, Hunedoara, Ialomița, Iași, Ilfov, Maramureș, Mehedinți, Mureș, Neamț, Olt, Prahova, Sălaj, Satu Mare, Sibiu, Suceava, Teleorman, Timiș, Tulcea, Vaslui, Vâlcea, Vrancea and Bucharest.
Of the 489 deaths, 2 were registered in the age category 20-29 years, 5 in the age category 30-39 years, 19 in the age category 40-49 years, 49 in the age category 50-59 years, 116 in the age category 60-69 years, 152 in the age category 70-79 years and 146 in the age category over 80 years.
455 of the registered deaths are of some patients who presented comorbidities, 7 deceased patients did not register comorbidities, and for 27 deceased patients no comorbidities have been reported so far.
There were reported 55 deaths prior to the reference interval, which occurred in the counties of Argeș, Brașov, Constanța, Dâmbovița, Galați, Harghita, Ilfov, Iași, Mureș, Neamț, Suceava, Vaslui, Vrancea and Bucharest, in October 2021. In the interval 434 deaths were reported.
Out of a total of 489 patients who died, 440 were unvaccinated and 49 vaccinated. The 49 vaccinated deceased patients ranged in age from 40 to 49 years and over 80 years. 48 of the vaccinated deceased patients had comorbidities, and no comorbidities were reported for 1 patient.
In the specialized health units, the total number of people hospitalized with COVID-19 is 19,316. Of these, 1,902 are hospitalized at ATI.
Out of the total number of hospitalized patients, 362 are minors, 329 being hospitalized in wards and 33 in ATI.
To date, 10,380,985 RT-PCR tests and 4,595,565 rapid antigen tests have been processed nationwide. In the last 24 hours, 20,020 RT-PCR tests were performed (11,200 based on the case definition and medical protocol and 8,820 on request) and 38,369 rapid antigen tests.
In Romania, 144,856 people confirmed with the new coronavirus infection are in isolation at home, and 18,719 people are in institutional isolation. Also, 63,300 people are in quarantine at home, and 92 people are in institutionalized quarantine.
In the last 24 hours, 5,125 calls were registered to the unique emergency number 112 and 463 on the TELVERDE line (0800 800 358), open especially for informing citizens.
As a result of the violation of the provisions of Law no. 55/2020 on some measures to prevent and combat the effects of the COVID-19 pandemic, the police and gendarmes applied, on November 3, 3,286 sanctions for minor offenses, amounting to 637,200 lei.
Also, through the competent structures of the Police, 5 criminal files were drawn up yesterday to thwart the fight against diseases, a deed provided and punished by art. 352 Penal Code.
Editor : M.B.