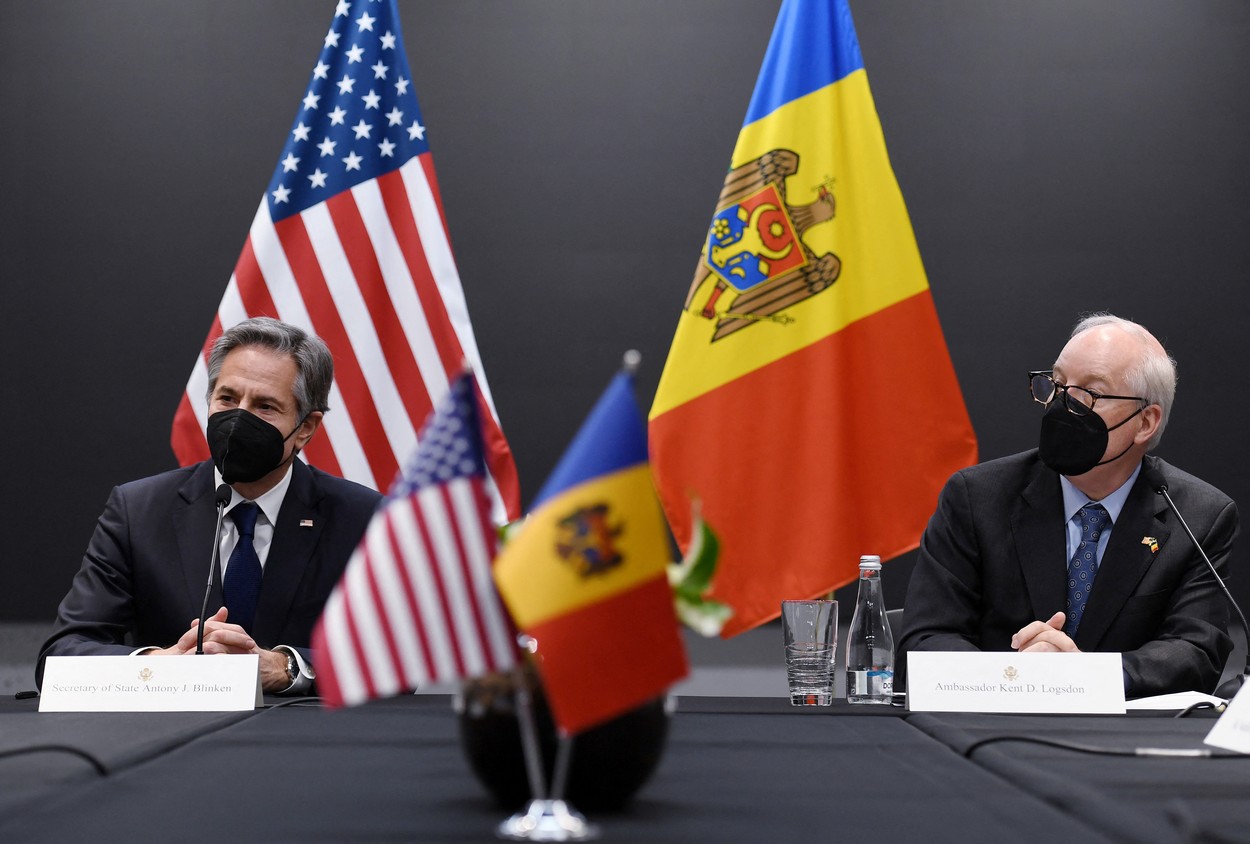 The US ambassador to Chisinau, Kent Logsdon, said that there are no indications yet that Russia could launch an attack on the Republic of Moldova, in the context of the Russian invasion of Ukraine, Deschide.md reports.
"We are all on the lookout for any signs and news to see what is happening in the immediate vicinity of the Moldovan border. At this time we have no indication that Moldova could be the target of an attack, but we are very concerned about it. "What could be happening in the region, especially in the context of the images we see every day of what is happening in Ukraine," he said.
In the context of the military confrontation with Russia, Kiev must pay special attention to Transnistria, especially since the Tiraspol airfield could become a landing point for Russian troops for the offensive on Odessa, Ukrainian Armed Forces General Sergei Krivonos and Ukrainian military expert Oleg had recently said. Zhdanov, according to RBC.ua.
Odessa Mayor Gennady Truhanov also expressed concern last week about the possibility of Russian troops in Transnistria taking part in the Russian offensive against Odessa at the same time as those coming from Voznesensk, Nikolaiev region.
"It is an intention that they (the Russians – no) are not hiding. But until the group of Russian troops advancing on Voznesensk reaches Odessa, Transnistria will be very calm. Especially since we have enough troops and our artillery can it reaches deep into Transnistrian territory, "Zhdanov said.
For Ukraine as a whole, the size of the Russian contingent in Transnistria is not a major threat. Russia has about 3,000 troops in a number of combat units, a tank battalion, two motorized battalions and an artillery battalion. The rest are support units, the same Ukrainian expert explained, the quoted source also writes.
He expressed doubts that the Russians could carry out a forced mobilization in Transnistria, as well as in the Lugansk and Donetsk regions, which are controlled by pro-Russian separatists.
The reason why the Transnistrian area must be in the attention of the Kyiv authorities is explained by General Krivonos. The danger is that Tiraspol military airport could become an important point for the landing of Russian troops to take part in the offensive against Odessa.
If the Russians manage to transfer additional forces there, it will become a "knife behind" the Odessa and Vinita regions, according to the Ukrainian Armed Forces General, according to RBC.ua, quoted by Agerpres.
Editor : A.A.