In western Ukraine, 1,100 train cars loaded with grain are blocked near the crossing point of the railway border with Poland, transporting goods abroad is almost impossible, informs Reuters. Because Ukrainian ports on the Black Sea have been blocked by the Russian military, Kiev is now looking for alternative routes, including through Romania.
These are just some of the 24,190 wagons carrying various goods for export, including vegetable oil, iron ore, metals, chemicals and coal, which are expected to cross Ukraine's western border on Tuesday, according to the state-run company. railroads.
As war continues along the country's south coast and with major Black Sea ports blocked by the Russian military, Ukraine is struggling to export grain and other goods, according to government and industry officials. .
But while Kiev is looking for alternative land export routes, its efforts are hampered by logistical and bureaucratic problems, say industry officials and merchants.
Valery Tikakovov, the deputy director of the commercial department of the state railway company Ukrazaliznitzia, said that 10,320 wagons, about half the total number of wagons, are waiting at the intersection near the village of Izov, the main crossing point of the railway border with Poland. .
Located 130 kilometers north of Lviv, the intersection serves as a gateway for the railway route to the Polish port of Gdansk.
98% of Ukraine's grain was transported through the Black Sea. Now all Ukrainian ports are blocked by Russia
A major problem is the large volume of goods to be transported on an alternative route, which makes existing wagons and staff insufficient. Ukraine, one of the world's largest grain exporters, exports 98 percent of its grain through the Black Sea.
In better times, only a very small part of the country's exports were transported by land by train, due to the much higher costs than those required for maritime transport.
Difficulties are exacerbated by logistical problems, such as differences between the gauge of railways used in Ukraine and those in neighboring countries, including Poland. This situation is a legacy of the Soviet period.
While the west of the country was spared the worst fighting and bombing, there were still a few rocket attacks near Lviv, including on oil facilities, and border security is much higher than before the war.
Blocking exports from Ukraine leaves many other countries without essential food
The disruption of Ukraine's exports has led countries such as China, Egypt, Turkey and Indonesia, which are heavily dependent on grain imports from Ukraine, to reorient themselves to find alternative supply routes, otherwise they run the risk of running out of food, agencies warned. humanitarian aid.
Even after Russia announced that it would reduce its military operations in Ukraine, especially in the Kiev and Chernivtsi areas, to focus its attacks on the east of the country, the prolonged blockade of southern ports continues to be a major problem for Ukraine.
Grain exports are a cornerstone of Ukraine's $ 12.2 billion economy in 2021, accounting for nearly one-fifth of the country's total exports, according to official figures.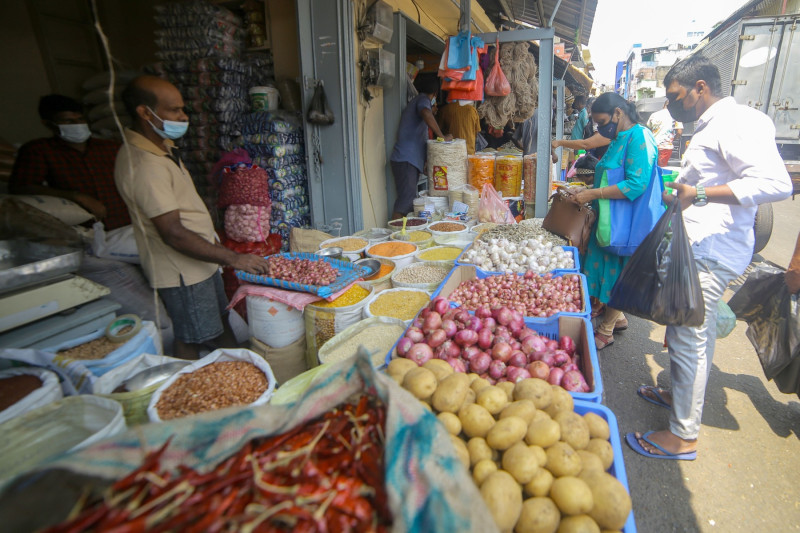 Ukraine said last month grain exports fell to a tenth of the March 2021 figure due to port closures, affecting many countries around the world.
"Hundreds of millions of people around the world will have no food unless Russia's blockade of Ukrainian ports is lifted in the near future," the agriculture ministry said in a statement on April 1st.
Read on"If you think hell is on earth now, get ready," warns World Food Program chief
The Ukrainian agricultural sector destroyed by Russian tanks, shells and missiles
Ukrainian farmers, who got a very good grain harvest last year, say wheat production could be halved at best. Russian troops have repeatedly targeted grain storage facilities in eastern Ukraine, according to a US official.
Kiev and Moscow have accused each other of putting me in the Black Sea, another danger to commercial transport.
The war has upset the country's agricultural sector and "destroyed Ukraine's roads, railways and railway stations," a US official told Reuters. "As Putin's war continues, more and more arable land in Ukraine is being destroyed by Russian tanks, shells and anti-personnel mines," which could prolong the food crisis for a long time to come.
Ukraine and Russia are major exporters of wheat; together, the two countries account for a third of world exports and almost all of them pass through the Black Sea.
Because of the 10-centimeter difference in track gauge used on the European rail network and the Russian rail gauge used in Ukraine, rail staff have to jack the wagons with a jack and manually change the chassis to fit the Polish rails, Tikakov explained.
Otherwise, they could load grain from Ukrainian wagons into Polish wagons – a process that can take up to half an hour for each wagon.
Tons of wheat for export lie in warehouses in Ukraine. Kiev is looking for alternative routes
Tikakov said that at the moment only 500 wagons cross Ukraine's border with Poland every day and that the state is trying to increase the number to 1,100. For this, Ukrainian goods will have to leave the country through other crossing points, such as those with Romania, Hungary and Slovakia.
One of the companies seriously affected by the blocked transport is Astarta Holding NV, which says it should deliver 25,000 tonnes of corn in April to European customers, but has not yet received the approval of the railway authorities.
Astarta says 150,000 tonnes of grain, especially maize, lie in silos that should be almost empty at this time of year.
In March, official data from the Ukrainian government showed that 1.4 million tonnes of maize and wheat were exported, a quarter of the quantity exported in February and much less than the 3 million tonnes exported in March 2021.
The official data, however, included grain that was loaded into vessels stranded in Ukrainian ports, according to Agriculture Minister Taras Visotsky. He also said that only 300,000 tons of agricultural products were transported by train last month.
Before the outbreak of war, the Ukrainian government predicted that 65 million tons of grain would be exported this season, starting in July last year. Analysts now say that Ukraine will be able to export only 1 million tons in the next three months due to logistical problems.
Visotsky hopes that Ukraine will be able to export 1.5 million tonnes of grain by train, three times the volume that could normally have been transported by water.
Romania's role in unblocking grain exports from Ukraine
Kiev is in talks with Romania regarding the transport of its agricultural goods through the port of Constanța, according to the communiqué of March 30 of the Ministry of Agriculture of Ukraine. The agreement would involve transporting grain by freight train to the Danube ports and then loading them into barges bound for Constanta, industry officials said.
Once in the Romanian port on the Black Sea, the grain will have to be transferred on large vessels to be transported worldwide. The whole process is very complex and expensive.
According to a Ukrainian consulting firm, the cost of transferring Ukrainian grain to the port of Constanta would cost between 120 and 150 euros per tonne. Before the war, traders paid between $ 20 and $ 40 a tonne to transport goods to Ukrainian ports on the Black Sea.
Any hope of reopening the ports was shattered last weekend. On Sunday, Russian missiles hit the port of Nikolaev and hit oil rigs near Odessa, according to local officials.
Russia's Defense Ministry says its missiles destroyed an oil refinery and three fuel depots near Odessa, which were used to supply Ukrainian troops defending Nikolaev.
"The risks to the economy are huge," if no solution is found
The Ukrainian government said it was concerned about the food supply situation, although it would have enough reserves for the next three years. Last month, Ukraine stopped exports of rye, oats, millet, buckwheat, salt, sugar, meat and animals. The government said it would still allow exports of corn and sunflower oil.
A manager from one of the main foreign commodity export companies operating in Ukraine said that even if the country managed to increase its agricultural export capacity from 700,000 tons per month to 1 million through Romania, it would only be " a drop of water in an ocean ".
"We may reach 10-15% of the actual capacity required," said the manager. "I think the risks to the economy are huge."