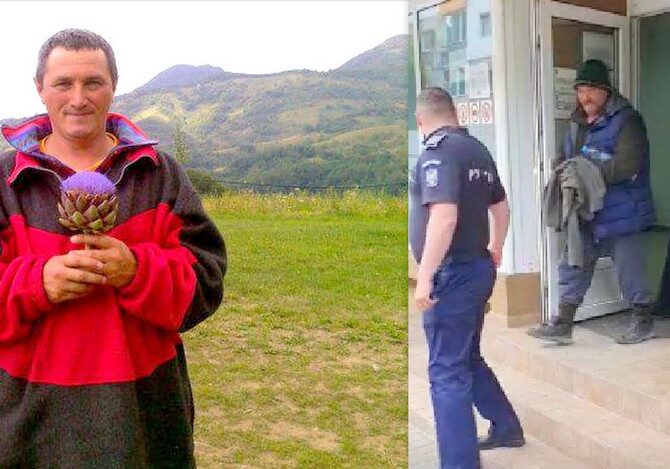 A 59-year-old man, self-proclaimed spiritual leader of a community in a locality in Hunedoara County, was arrested for 30 days, accused of rape, blackmail and impeding children's access to education.
right local publication zdh.rothe community is called "Children of the Sun", and the man is known as Adi de la Brad.
According to IPJ Hunedoara, on Thursday, the Brad Police was notified about the appearance in the public space of some information regarding the commission of crimes against personal liberty and the crime against sexual integrity, which were allegedly committed within a community in a commune. near the city.
A number of 23 children who were in the community were evaluated by the representatives of the General Directorate for Social Assistance and Protection of Children's Rights (DGASPC) Hunedoara, in an action carried out by the police under the coordination of prosecutors from the Prosecutor's Office attached to the Court Fir.
"Following the investigation, the police determined that the self-proclaimed spiritual leader of the community, a 59-year-old man, had set up a community in which different people live, under the pretext of serving 'spiritual emancipation'. He is suspected of having repeatedly committed sexual harassment and rape, and has been denied access to compulsory general education by minors living in the community. one of the educational units of the Romanian state ", specified IPJ Hunedoara, according to Agerpres.
On Tuesday, the police carried out 14 home searches in Brad municipality and in several neighboring localities, on which occasion they seized, in order to continue the investigations, several material means of evidence.
"The home searches were carried out in the presence of the representatives of DGASPC Hunedoara, who assessed the situation of the 23 minors present, and two medical crews were present at the scene, considering the fact that pregnant women were also in this community," the source said. quoted.
Following the probation administered, the 59-year-old man was remanded in custody for 30 days in connection with the offenses of blackmail, rape, obstruction of access to compulsory general education and the unlawful pursuit of a profession or activity.
Police are continuing their investigations to document the entire criminal activity in this case, said IPJ Hunedoara.
Editor : A.A.