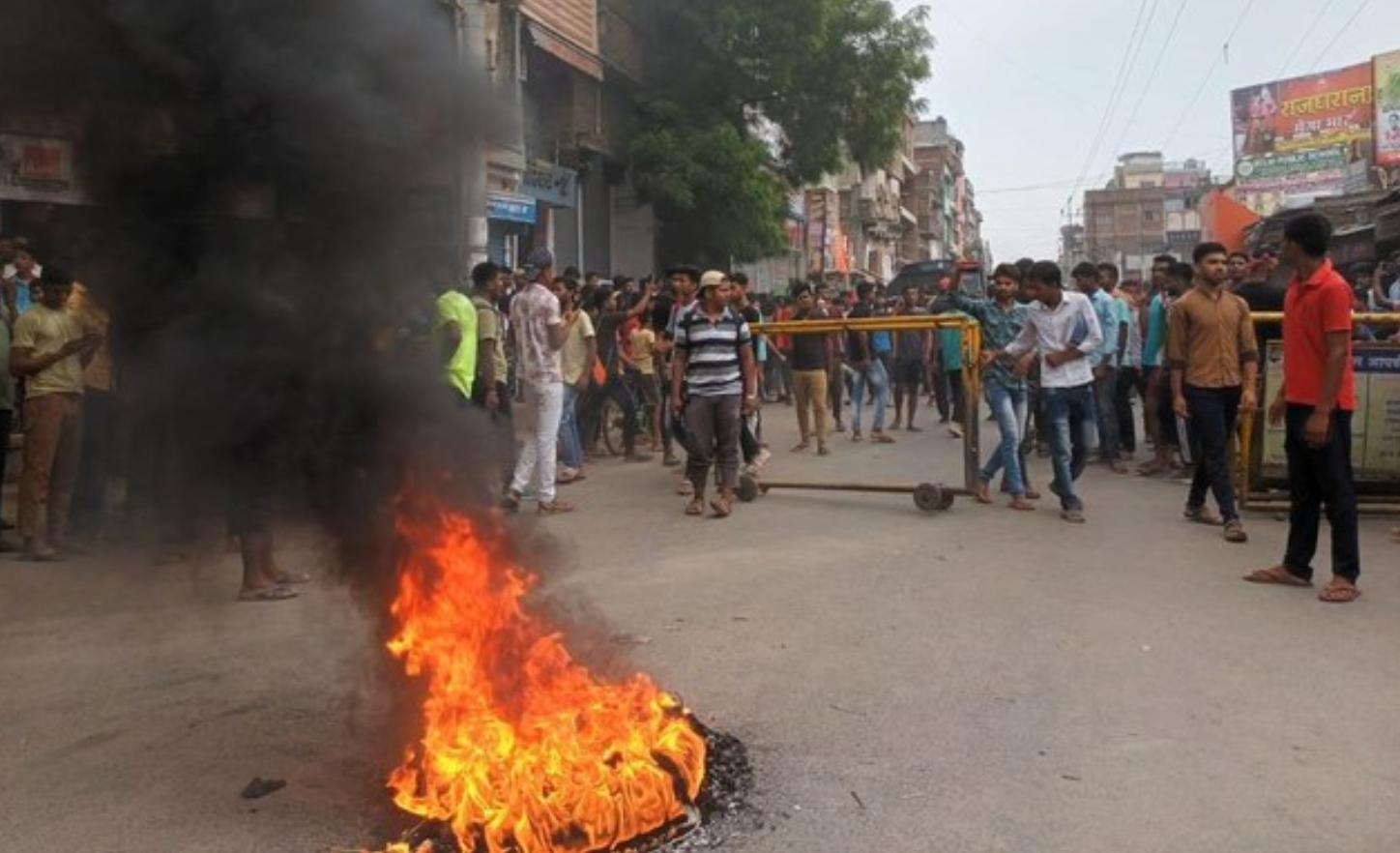 Police in northern India opened fire on Thursday in an attempt to restore order to protests that erupted as a result of a controversial reform of the military recruitment system. Reuters.
Law enforcement opened fire on the air to stop the angry protesters who had started throwing stones. Authorities previously blocked the mobile internet in at least one district to prevent a chaotic situation, as protests began to grow in size and intensity.
Indian Prime Minister Narendra Modi announced this week a reform of the military recruitment system, in an attempt to lower the average age in the Indian armed forces and reduce spending on pensions.
Potential recruits, however, many of them veterans, as well as opposition leaders and even some members of Modi's party, oppose the decision.
In the northern state of Haryana, in the Palwal district, about 50 kilometers south of New Delhi, crowds of protesters threw stones at a government official's house, and police trying to protect his property fired warning shots into the air.
There is no information on potential casualties. A police official confirmed that law enforcement fired shots to control the crowd.
Mobile internet has also been temporarily suspended in Palwal for 24 hours.
Protesters in Bihar also set fire to a ruling party headquarters, damaged railway lines and vandalized a station.
The new recruitment system, called "Path of Fire" in Hindu, requires young recruits, both men and women, aged between 17 and 21 to do a four-year internship as non-commissioned officers, a quarter of whom will be retained for internships for periods. Longer.
Previously, soldiers were recruited into the army, navy or air force separately, and entered the service for up to 17 years in the lowest ranks.
The very short internship has caused concern among potential recruits who fear they will not have a job after the end of the four years.
Editor: Adrian Dumitru