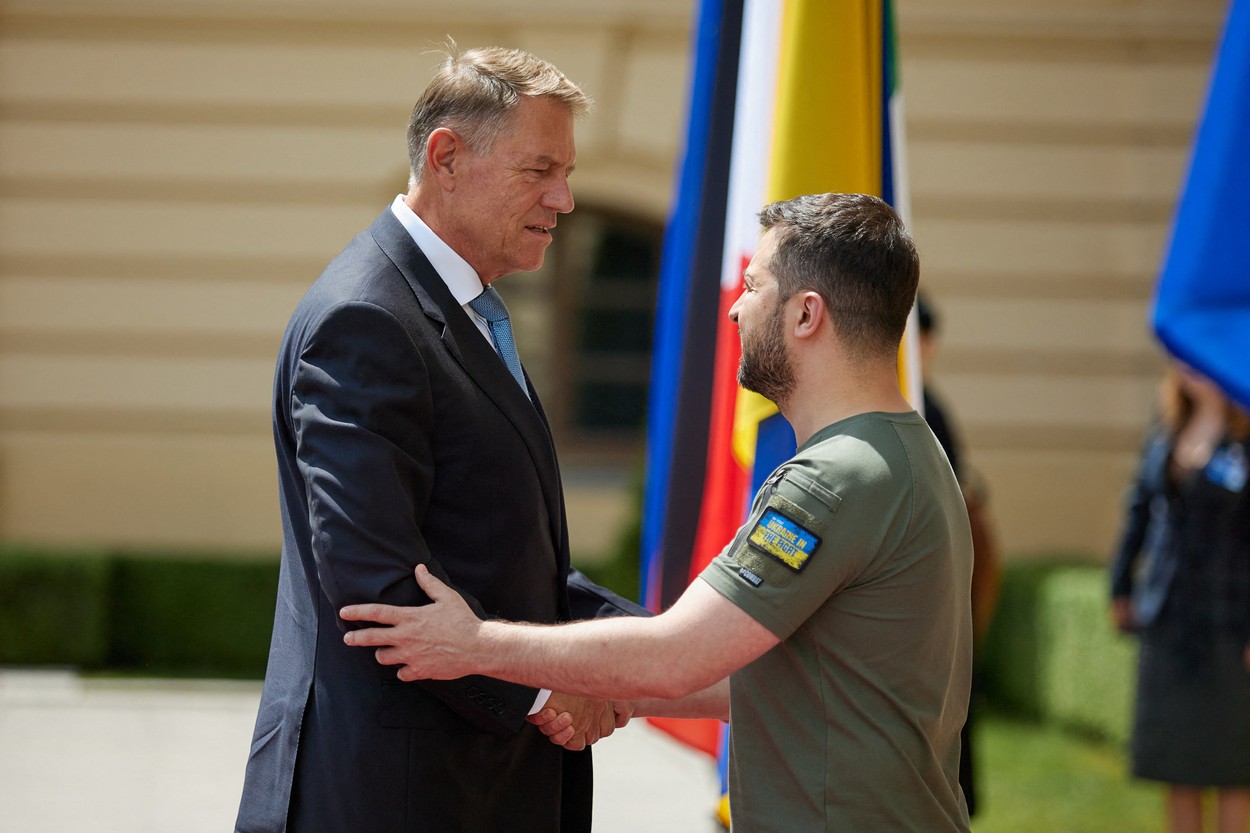 The support offered to Ukraine by Romania, by the authorities but also by the Romanian citizens, deserves a greater recognition, writes, on Wednesday, Kyiv Postwhich summarizes the main forms of support provided by our country to the Russian-invaded Ukraine.
Romania has supported and helped the Ukrainians in every way possible, since the first days of the war, our country being one of the main transit countries for the delivery of weapons and military equipment.
From the first days of the war, President Klaus Iohannis assured the Kyiv government of Romania's full support for Ukraine's integration into the European Union, and recently, during his trip to the Ukrainian capital, assured Volodymyr Zelensky that Romania wants Ukraine. to obtain the status of candidate for accession as soon as possible.
Moreover, in order to supply Ukraine with the lethal weapon from the Romanian army's reserves, the Ministry of Defense in Bucharest amended its regulations to allow the delivery of weapons to non-NATO countries as well.
In addition to ammunition, bulletproof vests and military helmets, Romania supplies Ukraine with fuel, medical equipment and disinfectants. Whole trucks of humanitarian aid arrive in Ukraine regularly from Romania.
Moreover, Romanian volunteers have organized border aid points for Ukrainian refugees, who receive everything they need – from food and clothing to transportation and accommodation – and Romania has so far received over 800,000 Ukrainian refugees, who have the right to enter in the country through any crossing point.
Read also: Dmitro Kuleba thanks Romania after Ukraine was recommended for EU membership
Romania offers many facilities to Ukrainian refugees
Ukrainian refugees were welcomed with open arms by the Romanian authorities but also by ordinary citizens who constantly offered any help needed. Many NGOs, churches and hotels have also provided support and assistance to refugees in need.
Romanian volunteers have actively organized numerous charity and fundraising events, and a concert at the National Arena in Bucharest has raised over 750,000 euros for refugees.
The government in Bucharest offers Ukrainians public transport and free medical services, childcare programs and job opportunities. Ukrainian refugees do not need to obtain a separate work permit if they stay in the country for less than nine months.
Also, the Romanian health system has shown its openness to treat Ukrainian soldiers in Romanian hospitals.
Romania, European center for refugee aid
The European Union has designated Romania as a civilian aid center for Ukraine, and the collected aid reaches Ukraine through border crossing points. Recently, the charity Help Ukraine opened a humanitarian center in the city of Hust, in the Transcarpathian region, where aid is constantly arriving from Romania.
Another aid center is located in Suceava, where trucks with humanitarian aid arrive regularly.
Romania has also been open to transporting Ukrainian grain and cereals so that they can be safely exported to countries in need. Talks continue for the port of Constanta to become the main export area for Ukrainian goods while Ukrainian ports are under blockade by invaders.
Our country is collaborating with Turkey for the demining of the Black Sea and has closed all ports for Russian ships, as well as airspace for aircraft in Russia.
Kyiv Post also notes that one of the first EU visits to Ukraine after the invasion was that of Laura Codruta Kovesi, former head of DNA and current European chief prosecutor. Kovesi came to Kyiv to discuss the cooperation of European prosecutors with Ukrainian prosecutors for arresting war criminals and confiscating their assets.
"I reiterate Romania's strong support for Ukraine's independence, sovereignty and territorial integrity, but also for the heroic efforts of the Ukrainian authorities and citizens to repel Russian aggression, a flagrant violation by Russia of Russia's international obligations. Ukraine must win this war and I am convinced that it will win it ", quoted the Romanian Foreign Minister, Bogdan Aurescu.
Editor: Adrian Dumitru