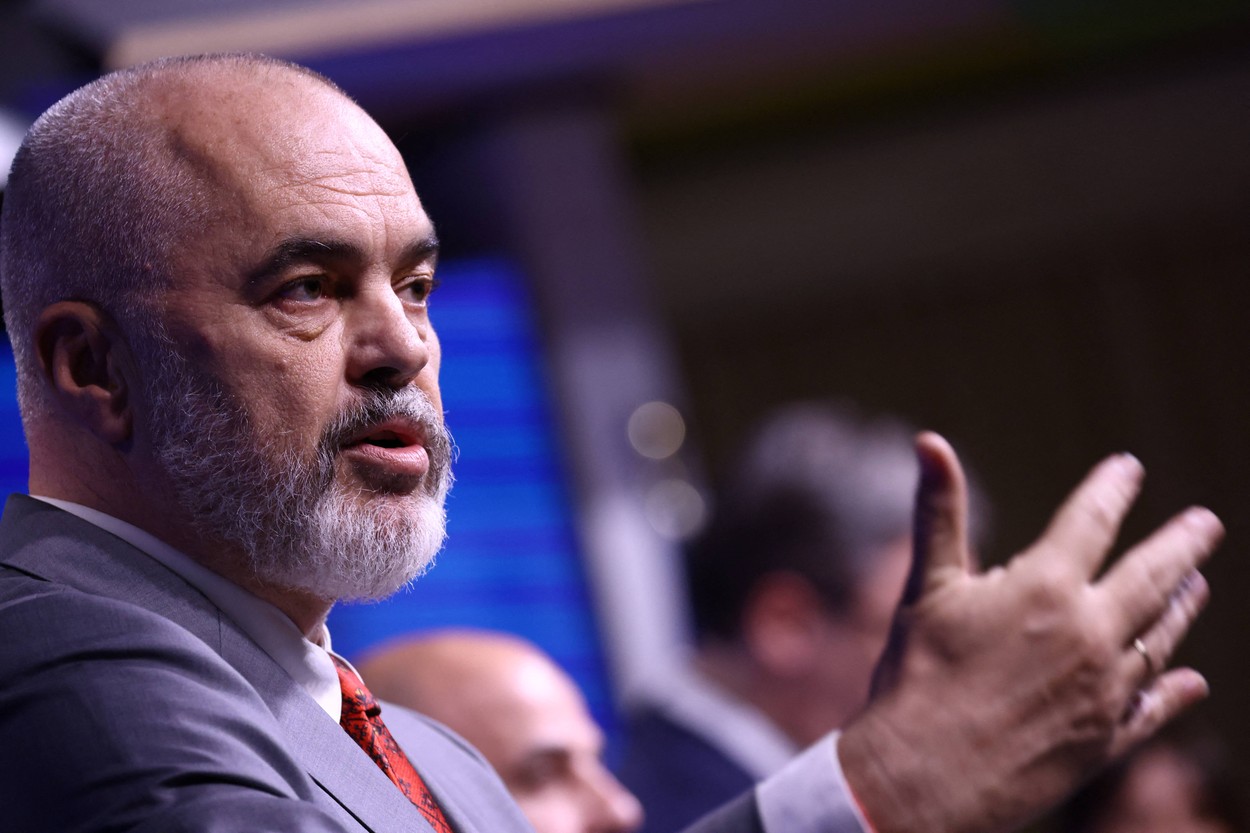 Albanian Prime Minister Edi Rama had harsh words on Thursday, not only against Bulgaria, which is blocking the accession of his country and northern Macedonia to the EU, but charged the entire European bloc with a lack of reaction in statements made at the summit. EU with the countries of the Western Balkans.
Asked about the obstacles facing Albania and northern Macedonia in their bid to open EU accession talks, Albania's Prime Minister Edi Rama said it was "a shame" that a NATO country, Bulgaria, was holding hostages. two NATO countries (Albania and Northern Macedonia) right in the middle of a hot war taking place "in the backyard" of Europe, while another 26 countries are witnessing without reaction a "frightening spectacle of helplessness".
"Northern Macedonia has been a candidate for 17 years, if we haven't lost … the count, eight-year-old Albania, so let's welcome Ukraine, it's a good thing to be granted candidate status, but I hope the people Ukrainian will not have (too many) illusions, Edi Rama commented on the arrival of the summit, reports politco.eu.
"A beautiful place, nice people, beautiful words, beautiful pictures and imagine how beautiful it could be if the beautiful promises were followed by a result to match … But we Albanians are not so nice as to we give up just as nicely! So we will continue to work even harder to make Albania a beautiful member of the EU, "Edi Rama commented on Twitter.
Bulgaria, a 2007 EU member state, has blocked accession negotiations with Northern Macedonia in 2020 over a dispute over the two countries' history and language. Albania is also being held in place, as the EU conditions progress in its negotiations with those with Northern Macedonia.
The decision to grant EU candidate status requires unanimity among the 27 EU member states.
Edi Rama, who initially thought not to attend Thursday's summit, referred to the frustration of the six Balkan countries aspiring to join the EU – Albania, Bosnia, Kosovo, Montenegro, northern Macedonia and Serbia – that France and Germany do not they are doing enough to press Bulgaria to lift its veto. "You are a disaster," Rama said, according to Agerpres.
Balkan citizens have long aspired to join the EU after the ethnic wars of the 1990s, which led to the disintegration of Yugoslavia, and EU leaders will once again say during Thursday's summit that the six countries will become members of the EU. One day, according to a draft of the final statement consulted by Reuters. But according to AFP, Western countries such as France and the Netherlands have slowed the EU's enlargement process, expressing concerns about a hasty accession – such as that of Romania and Bulgaria in 2007 – and poor management of cheap labor migration from Eastern European countries in the United Kingdom, which turned many Britons against the EU, being one of the reasons why they voted in favor of Brexit.
Editor: Luana Pavauca