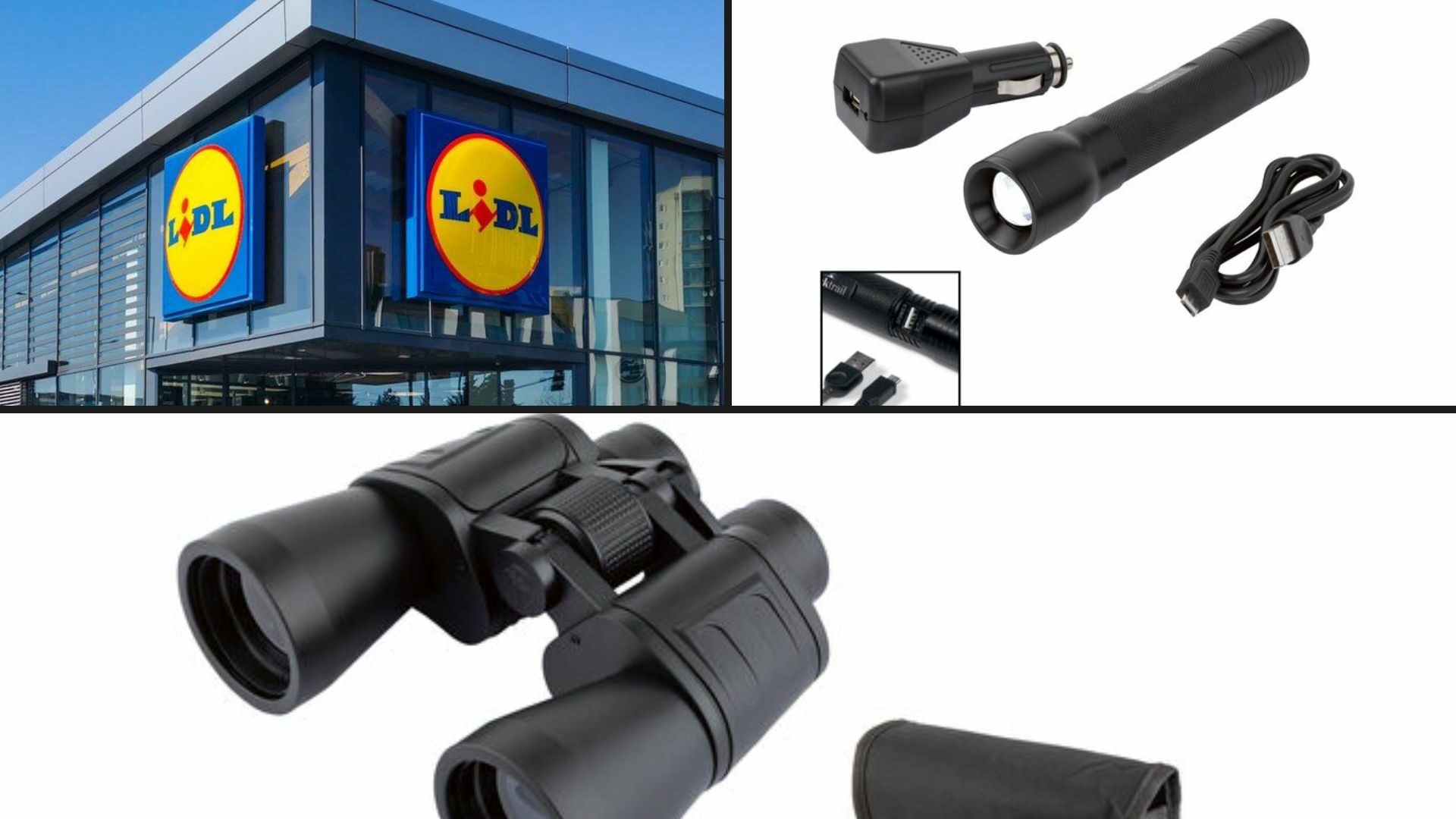 Because we are in the holiday season, Lidl has introduced camping accessories in today's offer, June 23rd. Here are the most interesting and useful accessories to take with you on hikes.
Lidl offers an LED flashlight that also has a powerbank function. It is developed by the Rocktrail brand and includes in the package both a power cable for other devices and a 12V charger for the car socket. The flashlight has three lighting functions, max, economical and with SOS signals for emergencies and has water resistance to IP44 standard. The price is only 54.99 lei.
Read also Dedeman's offer: three cheap car chargers for smartphones and other devices, practical in any situation
Another useful accessory for hiking, especially in mountainous areas, where you can admire beautiful landscapes is the Auriol binoculars. It comes with a carrying case and lenses to protect the lens and offers a 10-fold magnification. You can focus from 10 meters to 120 meters, the lens is equivalent to a 50 mm camera. The glass is also treated with anti-reflection, so as not to catch sunlight that would damage the visual experience. The binoculars will be on offer at Lidl for only a few days, between June 23 and 26, at a price of 89.99 lei.
Finally, a very practical "gadget" can be the package that includes everything you need for hygiene in nature: a water canister, a portable shower, a camping sink and string to hang them. The water can hold 20 liters, the shower 25, and the sink has a capacity of 10 liters. All this costs only 24.99 lei and will be available for only three days in the store's offer.
The Lidl page says that offers are valid only until June 26.