King Abdullah II of Jordan said he supports the idea of ​​forming a NATO-like military alliance in the Middle East and that the initiative could be done with other countries that think the same, according to CNBC.
The Kingdom of Jordan is actively working with NATO and considers itself a partner in the alliance that has fought "shoulder to shoulder" with NATO troops for decades, the monarch told CNBC on Wednesday.
"I would like to see more countries joining the region. I would be one of the first people to support a NATO in the Middle East, "said Abdullah, adding that the vision for such a military alliance should be very clear and its role well defined.
"The objectives of the mission must be very, very clear, otherwise everyone will be confused," the king of Jordan explained.
Cooperation in the Middle East, expanded after the outbreak of war in Ukraine
In addition to potential military and security cooperation, Middle Eastern countries have begun working together to address the challenges posed by the war in Ukraine, the king said.
"We all come together and say, 'How can we help each other?' said Abdullah, who stressed that "mutual aid" is not something that is normally practiced in this region.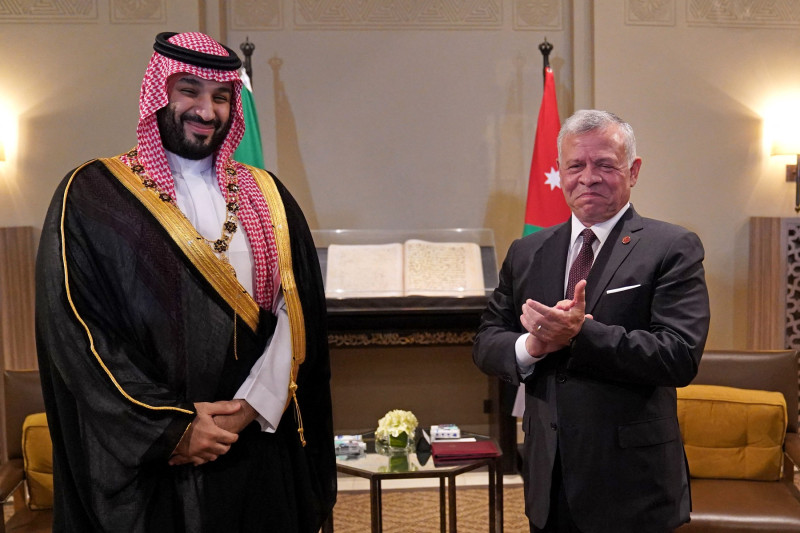 Prices for energy and in-store products exploded after Russia's unprovoked invasion of Ukraine. Jordan is an energy importer, but Abdullah warned that a country that has a lot of oil but does not produce enough grain will also need help.
States in the region recognize that the goal must be a "win-win" solution, the king said. "If I'm fine, but you're not, I'll end up paying the price" because regional projects will be affected.
"I hope that what we see in 2022 is a new fashion in the region to ask ourselves how we can connect and cooperate," Abdullah added.
The main obstacles: Iran and the Israeli-Palestinian conflict
One of the major obstacles to cooperation in the Middle East is the Israeli-Palestinian conflict. "If they don't talk to each other, it creates instability and insecurity, which will affect regional projects."
Iran's role in the region is also being questioned. "No one wants war, no one wants conflict," Abdullah said, but it remains to be seen whether the countries of the Middle East can work together to achieve a vision in which "prosperity is the name of the game."
Editor: Raul Nețoiu