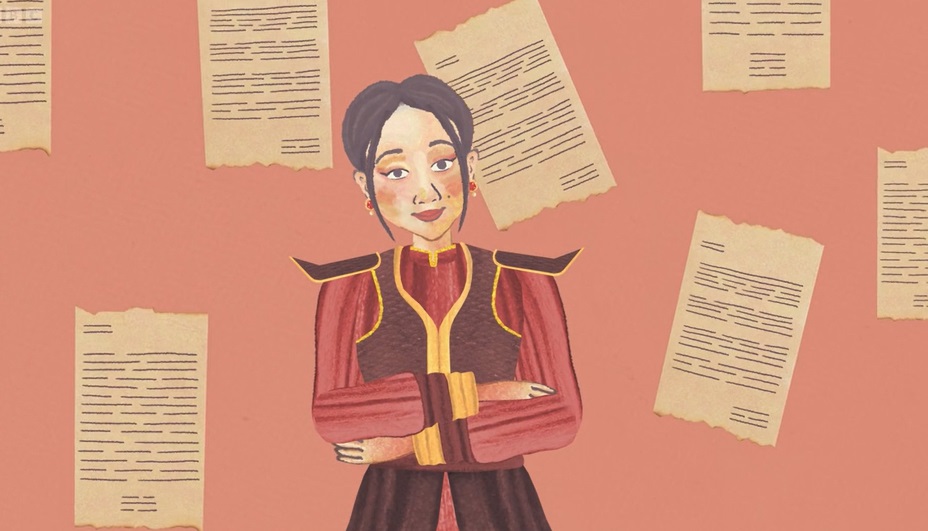 If we are asked who was the most successful pirate of all time, we think of Long John Silver, with the parrot perched on his shoulder, or the fierce Blackbeard. However, Zheng Yi Sao, a former prostitute who became the "queen of pirates" and terrorized the South China Sea in the 19th century, surpasses them both. BBC.
He was born around 1775 in Guangdong Province, China, under the name Shih Yang. He grew up in a period of poverty and social unrest. In order to increase their income, many poor families in the coastal region smuggled. A kind of part-time piracy.
In 1801, Shih was a prostitute in a floating brothel and had many wealthy clients. Find out their secrets and sell them to rivals to make more money and gain more influence.
That year, she married a well-known pirate in the area, Zheng Yi. Then she became known as Zheng Yi Sao – in translation, "Zheng's wife".
The two became a force at sea. They rallied the small smugglers around them and created a confederation of pirates with 70,000 people. They adopted a young man named Zhang Bao Zai, whom they raised as their son – and potential successor.
In 1807, her husband died, and Zheng Yi Sao took over the leadership of the pirate group. In order to consolidate her power, she secured the support of her ex-husband's two aides and had her adopted son lead the squadron of the former pirate chief. Moreover, she married Zhang Bao, who was then just over 20 years old.
She has found several ways – some of extreme cruelty – to ensure that the pirate army is also in command. He introduced a set of harsh rules – people could be killed for cowardice, for not obeying orders, or for stealing more than their share of prey. For unmotivated absences, one ear was cut off.
Zheng Yi Sao focused on the prosperous salt trade in Guangdong. Pirate attacks on salt-laden ships were successful: out of 270 government ships, only 4 were not under its control. He introduced a passport system, through which salt traders were forced to buy the right of free passage from pirates.
The "Queen of Pirates" then extended this system to all types of merchant vessels and fishing vessels. He even opened "offices" where these taxes were collected.
If the pirates attacked a ship that had bought such a passport, they were obliged to pay compensation to the owners of the boat. And for those who tried to oppose them, they had powerful weapons.
In 1809, the military and economic power of Zheng Yi Sao and her pirates was so great that the Chinese government was forced to enlist the help of the British and Portuguese fleets to end the piracy. But after several battles at sea, the pirates remained invincible.
However, a year later, Zheng Yi Sao and her men came to terms with the authorities and withdrew. They even received substantial pensions from the government.
Not much is known about Zheng Yi Sao's life after he gave up piracy. In 1822, after the death of her second husband, she returned to Guangdong with her son. He died at the age of 69.
Zheng Yi Sao was the inspiration for characters from movies like Doctor Who and Pirates of the Caribbean and remains the most powerful pirate in history.
Editor : M.B.