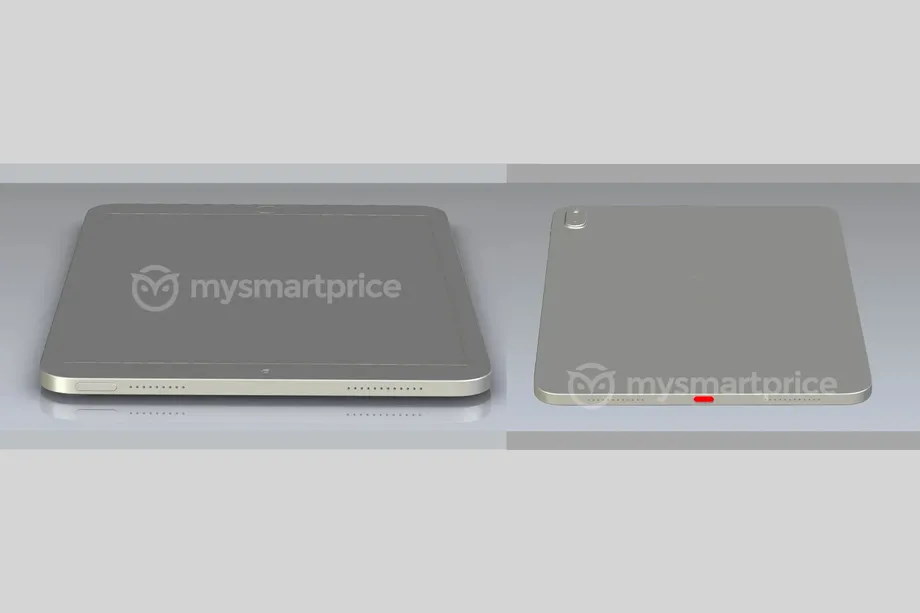 Like other players in the industry, Apple has gradually removed the headphone jack from most products in its portfolio, except for those models aimed at buyers on a modest budget, less willing to make the transition to a set of speakers or wireless headphones.
First on the exclusion list was the entire iPhone series, followed progressively by most versions of the iPad, with the Jack connector no longer found on tablets in the iPad Pro, iPad Air, and iPad Mini series. The last "redoubt" for owners of wired headphones is the 9th-generation iPad.
But according to the renderings unofficially, attributed to the 10th-generation iPad tablet series, Apple has made fundamental changes to the design, aiming to obtain a much more flexible and elegant tablet. Unfortunately, the jack connector is the kind of "thorn" that Apple engineers have been trying to get rid of for a long time, and this year's generation of iPad seems to have brought them the expected result.
Indeed, given that the cheapest set of wireless headphones can be obtained for less than $20, analog headphones have long ceased to be a priority for device manufacturers. Simply put, those who want the best audio fidelity possible can do so by purchasing any of the top products in this category. And those who just want to have an audition under reasonable conditions, have hundreds of models of wireless headphones available for little or very little cost. The remaining niche of users, consisting mainly of nostalgic and "stubborn" resistant to change, is neither very numerous nor profitable for Apple. So maybe it's time to cut it out altogether.
The good news is that the latest Bluetooth standards actually make it possible to listen with a level of fidelity that would impress even the most demanding music enthusiasts. The only variable left is using a suitable set of wireless headphones. Fortunately, the options are already very diverse and for all budgets.
The new iPad series looks like it will share design features with recent generation iPhone models, with the much thinner side bezel made possible by ditching non-essential features like the Jack connector. However, there seem to be other positives, freeing up space inside the case making way for a larger screen, housed in a case with similar dimensions, but a slightly narrower frame.