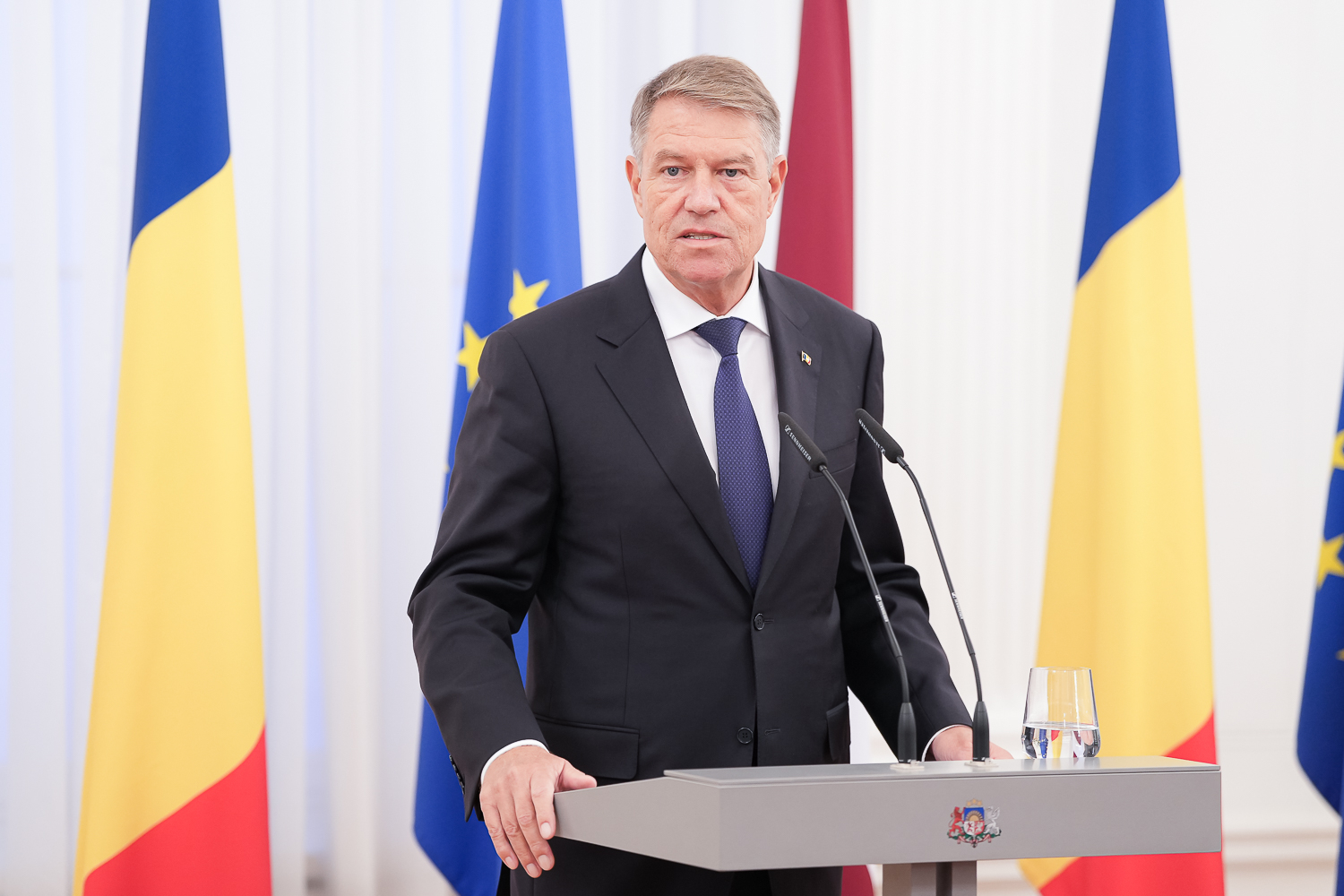 President Klaus Iohannis declared, on Thursday, that he sees a possible vote in the JAI Council on December 8 regarding Romania's accession to Schengen.
"I continue to see this as possible. I think we still have enough time to address, to solve all the problems. It is true that some of our friends have come up with new questions. We are ready to collaborate and we are ready to see a vote on December 8. It's not that there are completely new issues that have arisen, it's just that some partnerships need to be strengthened, some issues need to be discussed in a more comprehensive manner and, in my opinion, all of this is still possible before the discussion on 8 December", said the head of state, after the meeting with his Lithuanian counterpart, Gitanas Nauseda, according to Agerpres.
President Klaus Iohannis declared, on Wednesday, in Riga, that if by the JAI Council on December 8 there is no certainty for a favorable vote on Romania's accession to Schengen, it is possible to postpone this decision by a month or two.
"I think that December 8 was circulated as a final deadline, which it is not. December 8 is the first possibility when this issue can be discussed, and my interest, ours, is that when the vote is taken, we have a clear vote for Romania's access to Schengen. It is not useful for absolutely anyone to force a vote that may not be the expected one. That's about the date of December 8. Romania's chances are relatively good. We have a good chance of being accepted in the Schengen area, but as I said before, there is no guarantee for that. There are member states of the Union that still have questions for us, that still have questions for the Schengen system", said the head of state, after the meeting with his Latvian counterpart, Egils Levits.
He emphasized that Romania is willing and ready to provide answers to countries that still have questions regarding Schengen. Until this moment, the Netherlands and Austria have spoken against the accession.
On Wednesday, Interior Minister Lucian Bode met with his Austrian counterpart, Gerhard Karner, who spoke out against the expansion of the Schengen Area. Bode states that, during the meeting, Minister Karner assured him that "the latest statements on the subject of Schengen are not directed against Romania".
"I know the situation generated by the particular migratory pressure that Austria is facing – around 100,000 asylum seekers this year alone, and from this point of view I understand the approach of my counterpart at the domestic political level. During the discussions, I presented the Austrian minister with updated data and statistics regarding how Romania continues to ensure the protection of external borders in the context of migratory flows on the Western Balkans route, as well as how Romania respects the obligations regarding the registration of detected persons with illegal entry or seeking asylum in Romania", said Bode.
Editor : R.K.