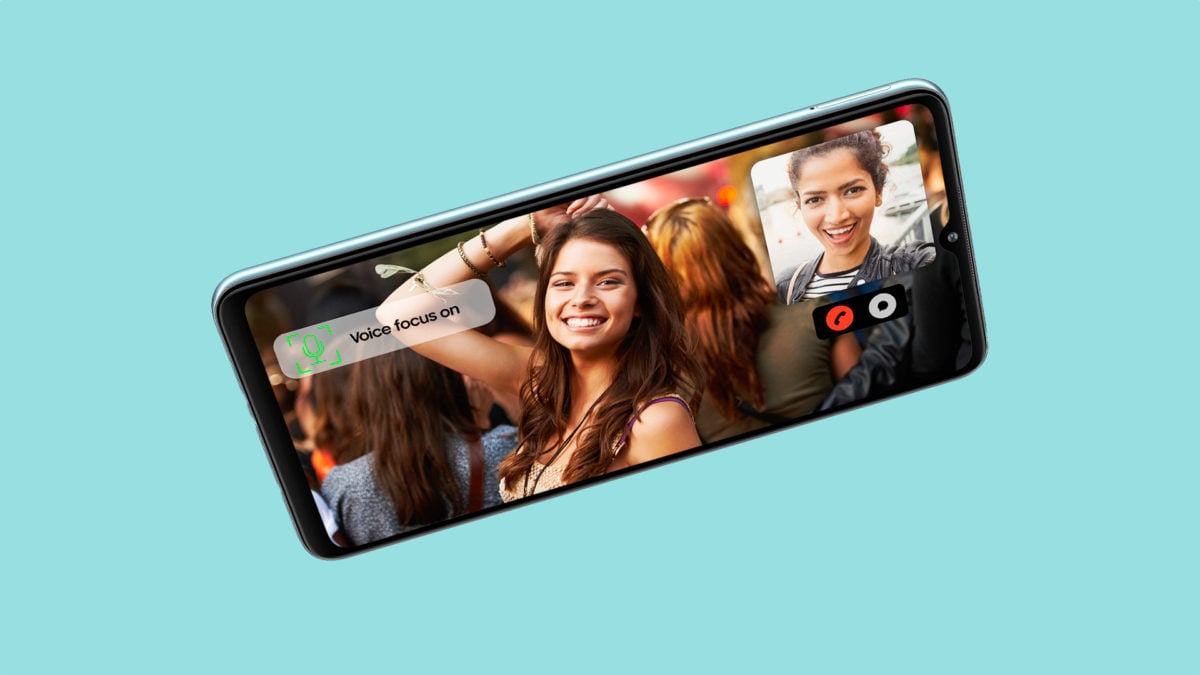 Samsung announces that it will bring Voice Focus to more mid-range phones.
Appearing for the first time on the Galaxy F23 5G series phones, the Voice Focus function can significantly improve the clarity of calls for both participants in the conversation. Samsung later added this functionality to the Galaxy M33 5G and Galaxy M53 5G phones starting in April. Apparently, the plan is for the innovation that doesn't involve dedicated hardware support to be brought to other Galaxy A series phones via firmware updates.
Specifically, the Voice Focus function uses sophisticated algorithms to block background noise and amplify vocal frequencies, resulting in a much clearer hearing for both participants in the discussion. Even more interestingly, the functionality is not limited to phone calls only. Once enabled, the technology works indiscriminately with any app that includes voice calling or video calling, such as Google Meet, Microsoft Teams, WhatsApp and Zoom.
Currently, only the Samsung India division officially confirms the introduction of the Voice Focus feature on other devices as well. These are Galaxy A33 5G, Galaxy A53 5G and Galaxy A73 5G, in the version with firms for the India region. More regions will probably be added to this list in the near future.
The announcement comes after Samsung has already impressed Android users by announcing official Android 13/One UI 5.0 firmware builds well ahead of the competition. By the way is anticipated that most eligible Galaxy A phones will receive the Android 13 update before December 2022.