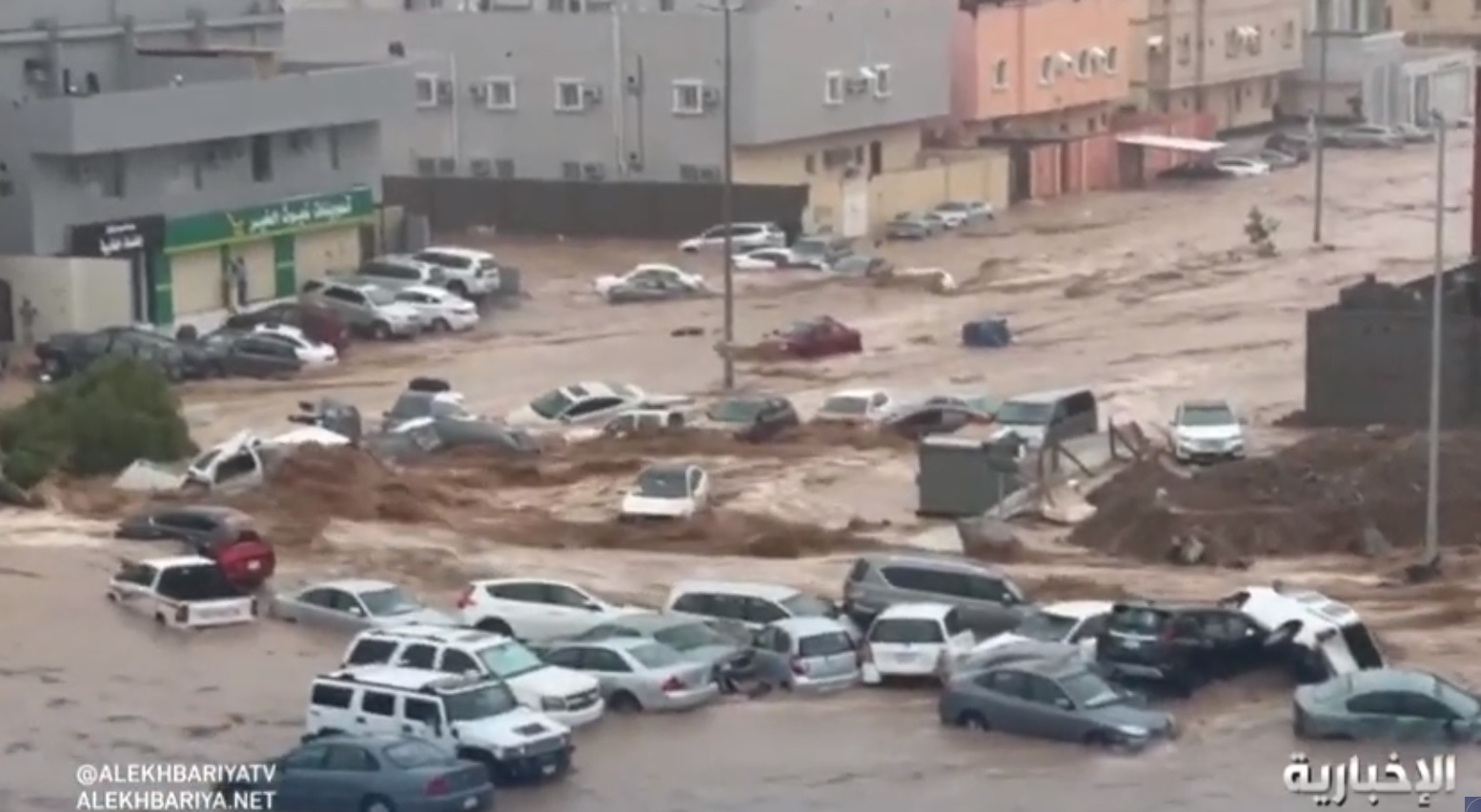 Torrential rains have disrupted Jeddah, the second largest city in the kingdom of Saudi Arabia, located on the coast of the Red Sea. All traffic has been disrupted. Schools closed and so did the road to Mecca. Tourists are looking to get out of town.
"The road safety services closed the Mecca-Djedda section due to torrential rains", stated the state TV station Al Ekhbariya.
The images published on social networks are apocalyptic. Gusts of water as the house swallows everything in its path.
"Due to the weather conditions, the take-off of some flights was delayed", announced the King Abdulaziz International Airport in Jeddah.
The official press agency SPA reported during the morning the closing of schools in the city, as precipitation will fall throughout the day.
Schools were also closed in several neighboring towns "for the safety of the students", SPA said.
Jeddah is affected every year by torrential rains and floods, and locals have long denounced the lack of an adapted infrastructure in this country that is mostly desert and where temperatures are high.
Editor: DD