News astuce Zelda Tears of the Kingdom: How to repair and improve your weapons indefinitely?
In Zelda TotK, managing your weapons is something important. But what you might not know is that there is a technique that can fix them indefinitely. In this article, we give you the procedure to follow to do it at home!
The good news if you want to repair your weapons, but also your shield on Tears of the Kingdom, is that it's very easy to do so, as long as you know the procedure. The only prerequisite will be to have discovered the goron zone.
Once you are there, head towards from the north from the village until arriving at the position that we have indicated to you on the map below. There, you should come face to face with a very particular enemy, the octo: but for that, you will have to have killed the two camps of the zone beforehand.
The octos have the particularity to suck in what is in front of them and spit it out. That's good, grab your weapon or shield that you want to repair and throw it in front of him. The latter will then suck it up and spit it out in your face. Take back your weapon and you will find that it has been repaired!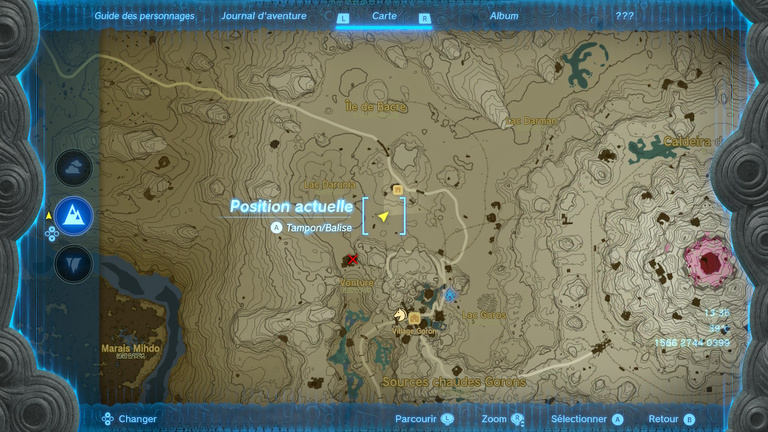 Get new stats for your weapon!
But things don't stop there! Because in addition to repairing your weapon, the octo will have it boosted for you with a new random trait that will appear! Good news even if this technique still has a very big limit in practice.
Indeed, you will not be able to improve all your weapons at the octo. For example, it will be impossible to increase and even repair an Amiibo weaponeven if you ever manage to find the latter in play and not via a figurine.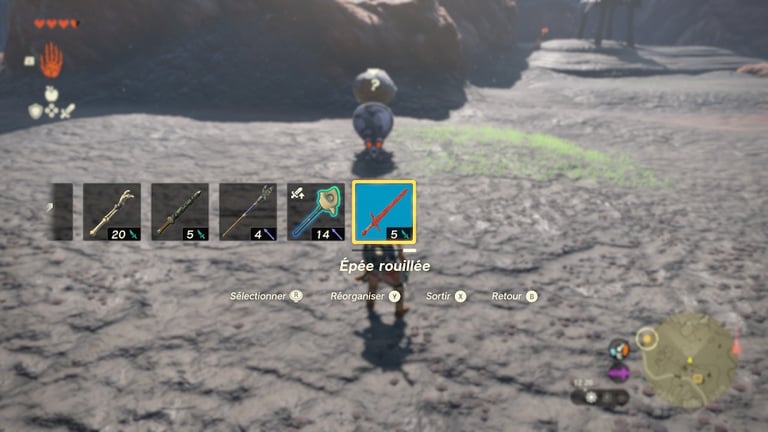 Additionally, you also won't be able to have all the weapons in your inventory repaired, given that the Octo can only do so at the rate of once per Blood Moon. So what we recommend it is to save before doing this manipulation.
This way, if you ever recover a trait that isn't that interesting, you'll just have to go back to your previous save to try again. In this way, you won't have to wait until the next blood moon.