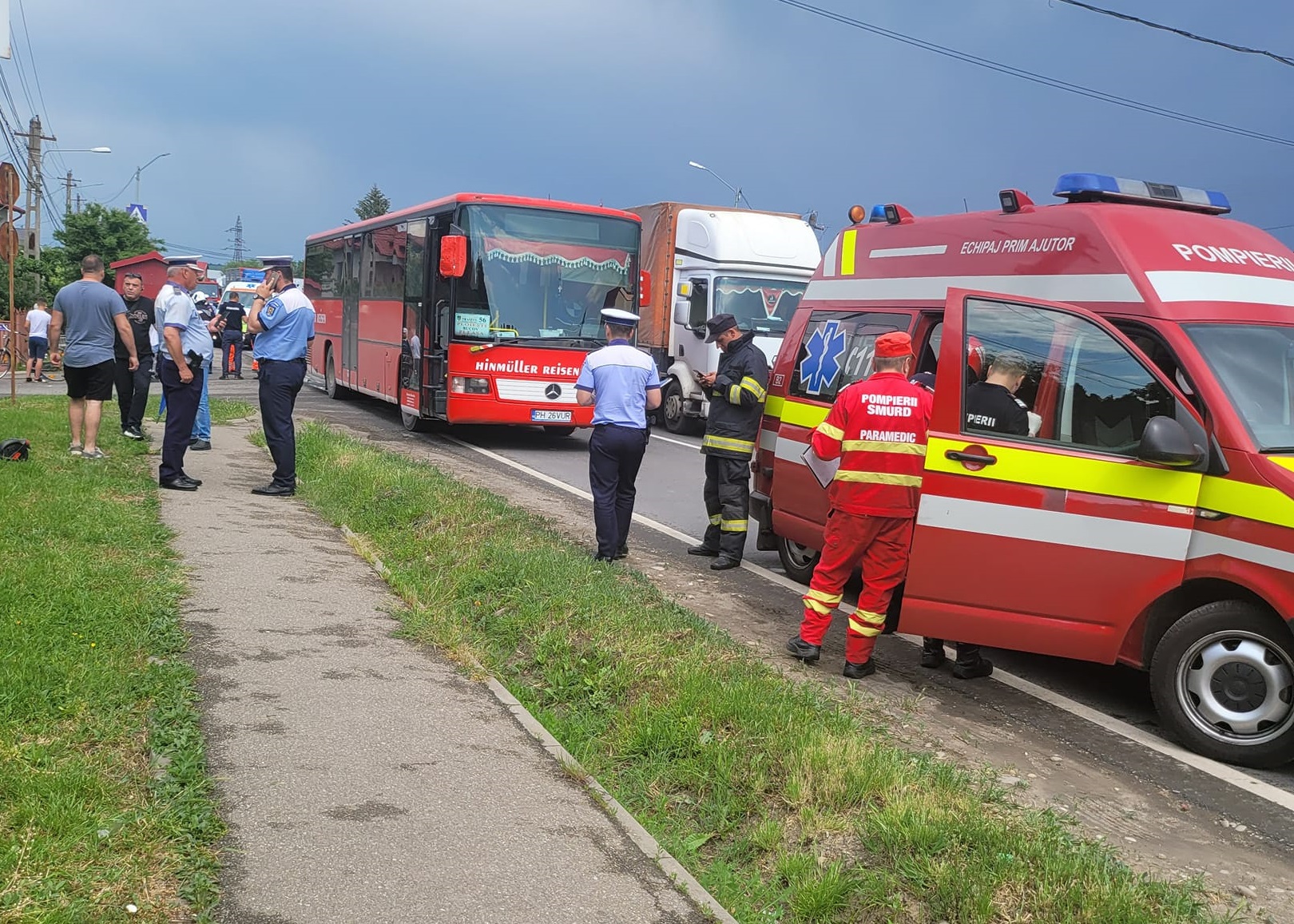 A bus with 11 passengers was involved in a road accident on Tuesday afternoon near Ploieşti. The first data show that two people need medical assistance, after the bus collided with a truck, reports News.ro.
The accident took place on National Road 1 B, in the town of Bucov, located a few kilometers from Ploiesti.
The first data from the scene show that a bus and a truck collided.
At the time of this news, two people are receiving medical care at the scene of the accident.
Several ambulances were sent to the scene, including a special vehicle for transporting multiple victims.
Following the accident, road traffic on DN 1B is moving with difficulty.
Editor : M.B.