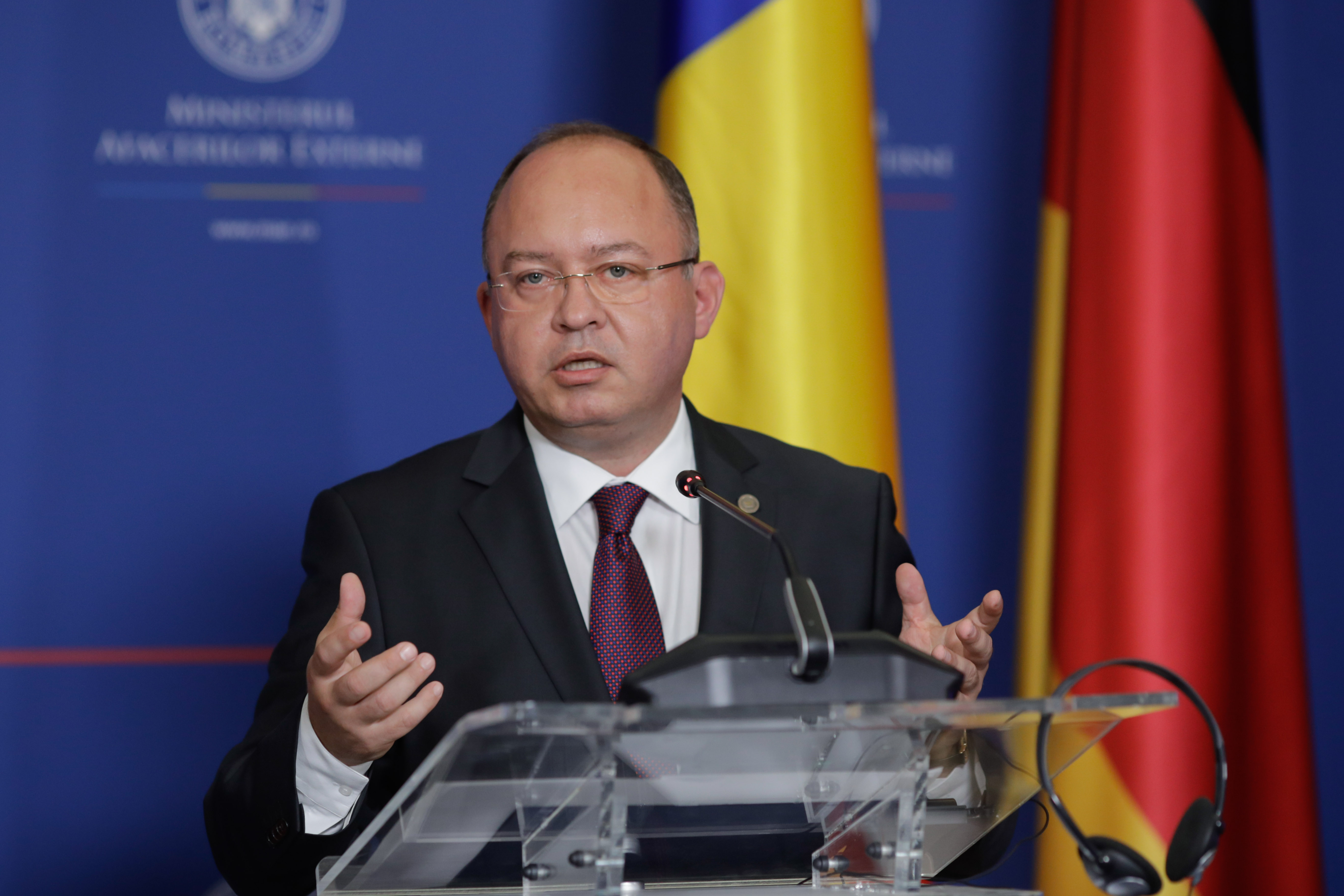 Spain, which will take over the presidency of the EU Council in the middle of this year, will make Romania's accession to the Schengen area a priority, declared, on Tuesday, the Minister of Foreign Affairs, Bogdan Aurescu, during the launch of the Trilateral Romania – Spain – Poland, informs Agerpres.
The Minister of Foreign Affairs declared that Romania continues to be part of the solution for strengthening EU security, by protecting the external borders of the European Union.
In this context, the minister thanked his Spanish counterpart, Jose Manuel Albares, who confirmed that Romania's accession to the Schengen area "will be a priority" for the Spanish presidency of the EU Council.
"I discussed with my friends and colleagues related to Romania's priority objective of joining the Schengen area, in the shortest possible time. And I thanked Poland and Spain – including the future EU Council presidency – for their support so far and for the fact that they are ready to support Romania's accession efforts, recognizing, at the same time, the significant contribution of my country to the security of the European Union", said the head of Romanian diplomacy.
The three ministers signed a joint statement, according to which "strong, multidimensional support for Ukraine, in response to Russia's war of aggression, will be continued for as long as necessary".
In the same document, the "conviction in a strong, united and prosperous Schengen space, as an area of ​​free movement without internal border controls" is highlighted.
"We reiterate our firm support for the expansion of the Schengen area", the signatories say. Also, Romania, Poland and Spain are committed to supporting NATO's "open door policy" and to intensify the support given to neighboring partners in the field of security and capacity building, including Ukraine, the Republic of Moldova and Georgia.
The document is signed by the Romanian, Polish and Spanish Foreign Ministers – Bogdan Aurescu, Zbigniew Rau, and Jose Manuel Albares, respectively.
Editor : D.R.