Game News Mario Kart Tour: a player files a complaint against Nintendo and claims reimbursement of all his in-game purchases
Real money purchases in video games are still taking their toll. Today, the accused is Mario Kart Tour, and the victim, a young American.
Mario Kart Tour is a racing game from the famous Nintendo franchise. It was released on September 25, 2019 only on iOS and Android. With this title, the Japanese firm wants to reach a wider audience: the circuits are off the beaten track compared to the other episodes (Paris, Singapore, Tokyo or Sidney). The game is free to download but features an in-game purchase system with chests and subscriptions to unlock various tracks, characters, karts and cosmetics. An operation that has always greatly displeased players, as it is expensive. After multiple requests for removal, Nintendo ended up removing the Lootbox system at the end of 2022. This was to replace it with a more "accessible" store in terms of price and without a subscription system. But this is not enough for some, to the point that Recently, an American decided to sue the Japanese giant to obtain reimbursement for all his purchases.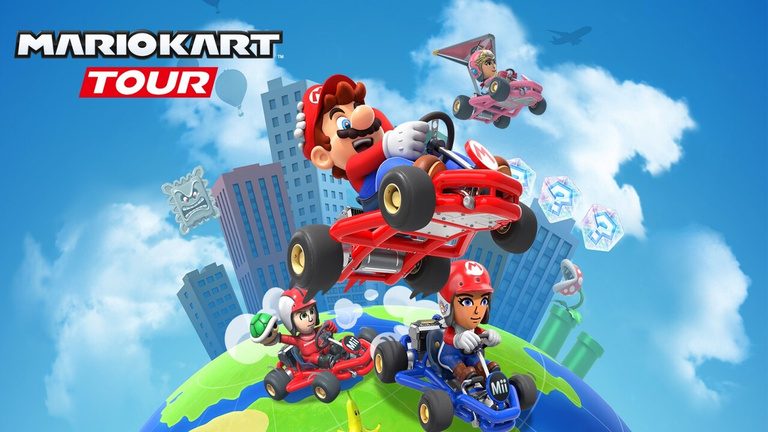 ---
170 dollars to be reimbursed!
It's the media Axios who reports the information. The player being a minor, he had to obtain the agreement of his father to carry out the procedures. We learn that the young player would have spent more than 170 dollars with his father's credit card. He therefore asks for reimbursement from the Japanese giant and accuses the company of making immoral microtransactions that lead to addiction. He also explains that, despite the new shop system, Nintendo intentionally made the game more difficult to encourage in-game purchases. Washington State. With these elements in his possession, the victim could well make the accused listen to reason. Now, let's be honest, $170 (almost 160 euros) is just a grain of sand for Nintendo.