Game News PS5: the console war is far from over. And Sony plans to hit hard in the coming months…
PlayStation plans to acquire more studios to strengthen its position in the industry.
Last April, Sony bought Firewalks Studios, and seems to want to continue in this direction. The Japanese company had already acquired five studios in 2021: Housemarque (Returnal); Bluepoint Games (Demon's Souls Remake); Firesprite, specializing in VR; Nixxies Software, which takes care of PC ports and Valkyrie Entertainment, expert in co-development.
But opposite, at Microsoft, the competition is fierce. Two years ago, the acquisition of Bethesda Softworks gave the American giant a very nice portfolio of licenses (Doom, Fallout, The Elder Scrolls, etc.) and the trial could be transformed again if the acquisition of Activision-Blizzard is finalized. Sony Chairman Hiroki Totoki recently addressed the subject in a press conference :
"In order to expand our medium to long-term growth, we will need the ability to invest in the entertainment business on a whole new level" – Hiroki Totoki, President of Sony (via the Financial Times)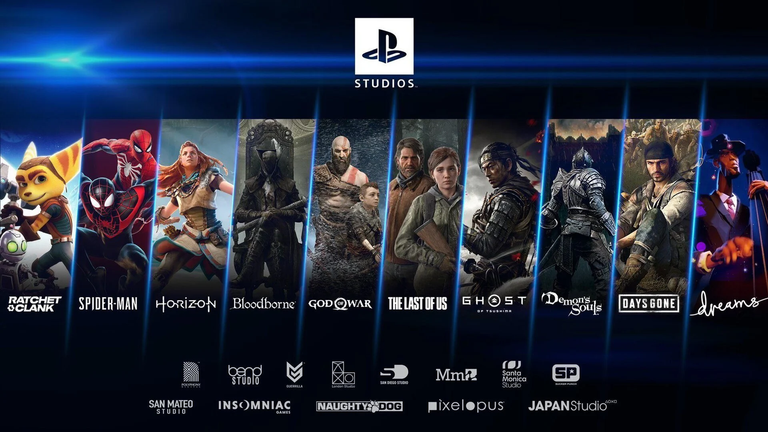 Sony doesn't want PlayStation to be left behind
In the past, Jim Ryan, CEO of PlayStation, had positioned himself against the acquisition of Activision-Blizzard by Microsoft, in fear of seeing (in particular) Call of Duty disappear from its platforms. But Sony seems to be adopting a different strategy now, probably due to recent approvals Microsoft has received. Their strategy is clear: to be able to invest in their main areas of growth. In video games therefore, but also in more traditional forms of entertainment. Recently, there was the movie Uncharted but also the HBO series The Last of Us. Other projects are in progress, such as the God of War TV show produced by Amazon, and the Horizon project produced by Netflix and a Gran Turismo movie scheduled for summer 2023.