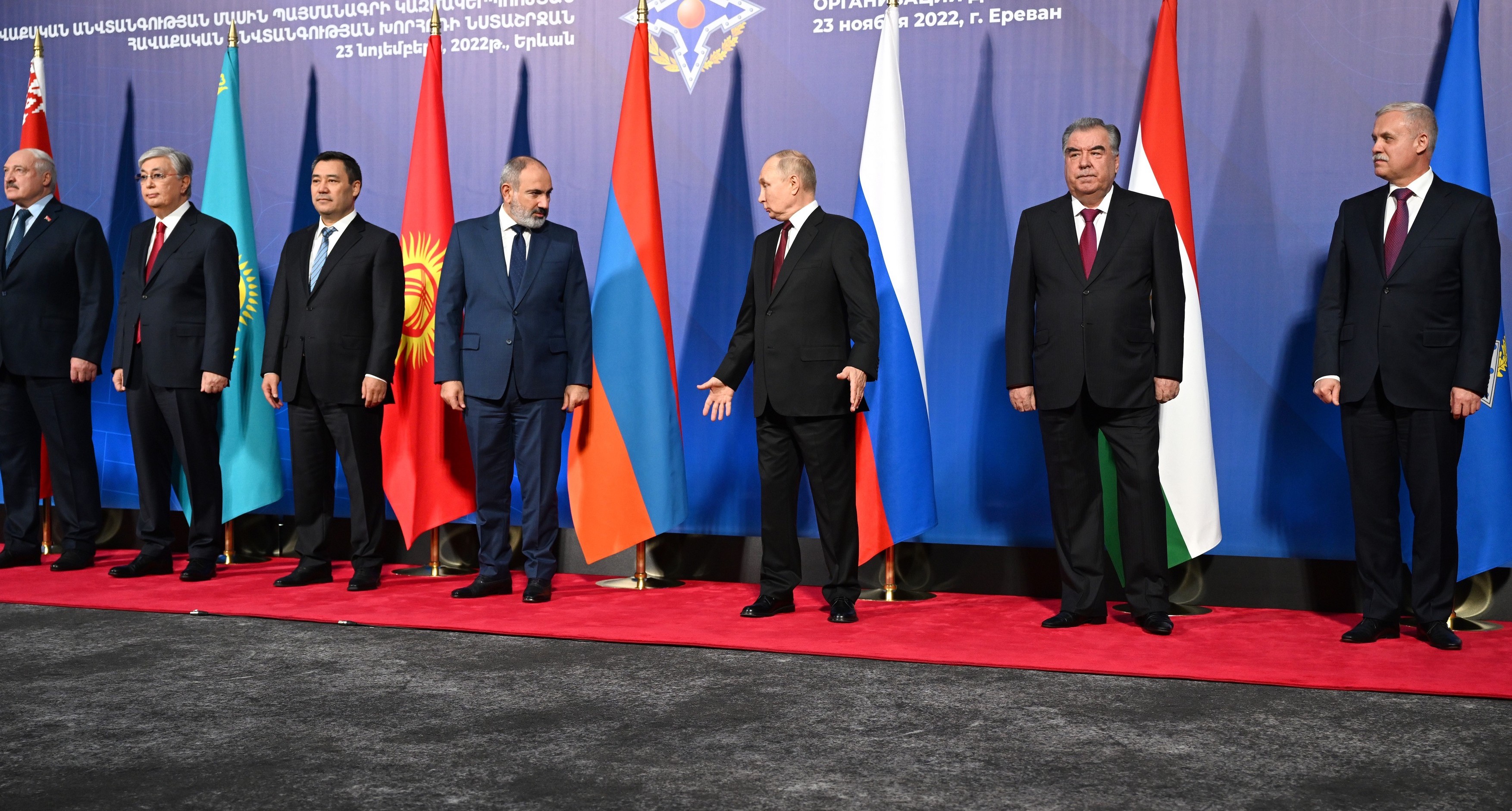 Armenian Prime Minister Nikol Pashinian has said his country may leave the Russian-led Collective Security Treaty Organization (CSTO). The CSTO is a six-nation military alliance that has been likened to a smaller version of NATO, and Pashinian's remarks about the organization are the latest in a long line of anger expressed in recent months about with Russian President Vladimir Putin, writes Newsweek.
Armenia and Russia have long been close allies, but tensions have arisen between them over what Pashinian has complained is a lack of support from Putin in Armenia's ongoing dispute with Azerbaijan.
Armenia engaged in a six-week war with Azerbaijan in 2020. Troubles between the nations have persisted since then, and Armenia accused Azerbaijan in 2021 of moving forces into its territory and unsuccessfully called for the CSTO to condemn the action .
"I cannot rule out the possibility of Armenia's de jure withdrawal from the CSTO or the freezing of its membership," Pashinian said during a press conference on Monday, according to the Interfax news agency.
This week, Pashinian has a scheduled meeting with Azeri President Ilham Aliyev, which is expected to take place in Moscow and be hosted by Putin. Pashinyan signaled on Monday that one of the issues could be resolved soon, saying Armenia could recognize the disputed Nagorno-Karabakh region as part of Azerbaijan if certain conditions were met.
During the talks in Moscow, attention will surely be focused on the meeting between Pashinian and Putin. In November, the Armenian prime minister shunned Putin during a group photo with CSTO leaders after he refused to sign an alliance declaration.
In January, tensions between Armenia and Russia rose after Pashinian announced that his country would not host Russian-led CSTO military exercises in 2023. Just days before the announcement, the Russian Defense Ministry said the annual exercises would was to take place in Armenia.
Monday's statements were not the first in which Pashinian suggested withdrawing Armenia from the alliance. In March, he said his country was not leaving the bloc, but rather that the CSTO was withdrawing from Armenia.
Pashinian made similar comments on Monday, saying Armenia could leave the bloc and adding that staying in the alliance could have disadvantages for his country.
"It is becoming clear that CSTO has left Armenia, and membership of the organization, which offers nothing, will hinder Armenia's security talks. Do you think we could not buy weapons and equipment from other countries? Of course we could, but this opportunity is blocked, the explanation being mostly related to Armenia's membership in the CSTO," said Pașinian. .
Kremlin spokesman Dmitry Peskov commented on the Armenian prime minister's statements saying that Russia will continue dialogue with Armenia about the alliance and praised the CSTO. "This is an organization that has repeatedly demonstrated its effectiveness in various situations. It has the ability to develop," Peskov said, according to Russian state publication TASS.
Armenia requested military aid in September after the resumption of bloody military clashes with Azerbaijan, but the CSTO responded only by sending its secretary-general to the conflict zone and offering to set up a working group to look into the situation.
Six countries – Armenia, Belarus, Kazakhstan, Kyrgyzstan, Tajikistan and Russia – make up the CSTO, a regional security organization established in October 2002.
Editor : G.M.