Game News Revelation! Nintendo wanted to port this GameCube landmark to Wii, and that would have been awesome
Super Smash Bros Melee could have had a port on Wii, but finally, the players had the right to Super Smash Bros Brawl.
The GameCube game Super Smash Bros Melee could have been ported to the Wii, explained its developer Masahiro Sakurai, on his channel YouTube official. As a reminder, this is the second title in Nintendo's fighting game series. The franchise has the particularity of featuring the characters of the biggest licenses of the Japanese company (from Mario to Ganondorf, via Kirby). Released in 2001 on the GameCube, it has sold over 7 million copies worldwide and is still very popular today. In the video, Sakurai talks about how he was approached by Nintendo to do the next Smash for the Wii launch.
Only, the Japanese developer was then in the process of becoming independent and thought to refuse the offer, which would have pushed Big N to change its plans. "Nintendo might have left all 26 Super Smash Bros Melee fighters completely untouched and just released the game as is for the Wii. That's what Satoru Iwata, president of Nintendo at the time, told me one day," Sakurai revealed. Only, the latter finally accepted and developed Super Smash Bros. Brawl. Again, it was a success that even surpassed Melee, with 13.32 million units sold worldwide.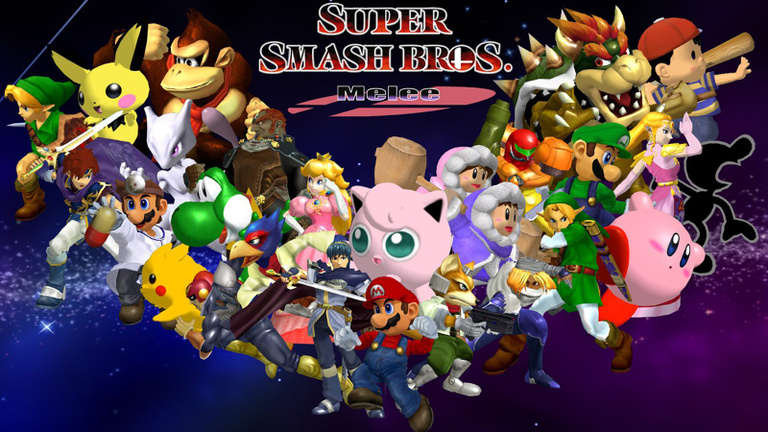 ---
No port for Super Smash Bros Melee?
Super Smash Bros Melee remains an extremely popular game, especially thanks to the eSport competitions dedicated to it. Its physics engine is notably much more permissive than the other episodes of the series. However, despite the fervor of the community, the duo of Kit and Krysta, former animators of Nintendo Minute (a web series produced by Nintendo of America), explain what the title will probably never be worn. He states that whenever the subject is brought up, there would be a "tense feeling" in the room. According to them, it seems that the community is part of the problem: players will prefer to find the software in its original state, ruining Nintendo's efforts.