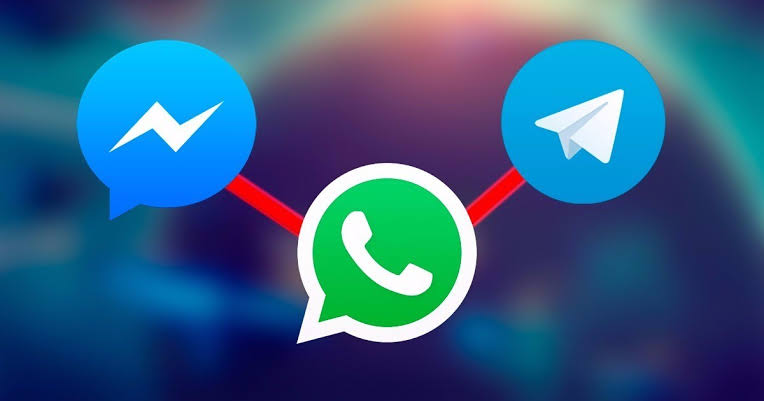 After a survey by the European Council showed that most EU countries would support a legislative project that would allow automatic scanning of private messages to detect illegal activities, a confidential document shows that Spain is preparing an initiative to ban end-to-end encryption technologies – end
Widely adopted in recent years, including by mass messaging services such as WhatsApp, Messenger and Telegram, end-to-end encryption technology has become the most formidable obstacle to criminals and governments seeking to intercept private messages, voice and video calls. The first are motivated by the desire to make a profit by collecting valuable information (e.g. bank card data, corporate secrets), while the second category would like to practice large-scale censorship more effectively, to learn in advance about grievances that would could degenerate into anti-government movements, to suppress any form of dissent. In the case of the EU, the arguments raised are the fight against terrorism and organized crime, the spread of materials showing scenes of child pornography and abuse against minors. But unfortunately, banning end-to-end encryption technologies paves the way for any of the above activities, undermining the privacy of private communications for all EU citizens. At the same time, many other services, such as online banking and email, could be vulnerable by banning end-to-end encryption technologies.
For years, EU states have debated whether end-to-end encrypted communications platforms such as WhatsApp and Signal should be protected as a way for Europeans to exercise their fundamental right to privacy, or weakened to prevent criminals from can communicate and organize illegal activities without the worry of being exposed. But according to a confidential document obtained by WIRED, most EU countries plan to back a proposal that threatens to reshape encryption and the future of online privacy.
Of the 20 EU countries represented in the document leaked to WIRED, most have declared themselves in favor of regulating some form of scanning of encrypted messages, with Spain's position being the most extreme. "Ideally, in our opinion, it would be desirable to legislatively prevent EU service providers from implementing end-to-end encryption," Spanish representatives said in the document.
End-to-end encryption is designed so that only the sender and recipient of communications (eg text messages) can see their contents. This excludes all other parties, from fraudsters to the police and even the company providing the digital platform. Law enforcement advocates often propose creating technical mechanisms by which end-to-end encryption can be bypassed for investigations, but cryptographers and other technologists have long argued that this would introduce weaknesses that inherently undermine end-to-end encryption. end, putting users' privacy at risk. Moreover, they have repeatedly concluded that this extensive exposure would ultimately harm the digital safety and security of vulnerable groups, including children, rather than protect them.
"Weakening or eliminating end-to-end encryption for everyone would not only be disproportionate, it would be ineffective in achieving the goal of protecting children," says Iverna McGowan, general secretary of the European branch of the Center for Democracy and Technology. non-profit organization that campaigns for the protection of digital rights.
Of the 20 countries included in the document, 15 expressed support for the idea of ​​end-to-end encrypted communications scanning for CSAM, framing this type of scanning as a vital tool that would enable authorities to win the fight against child abuse.