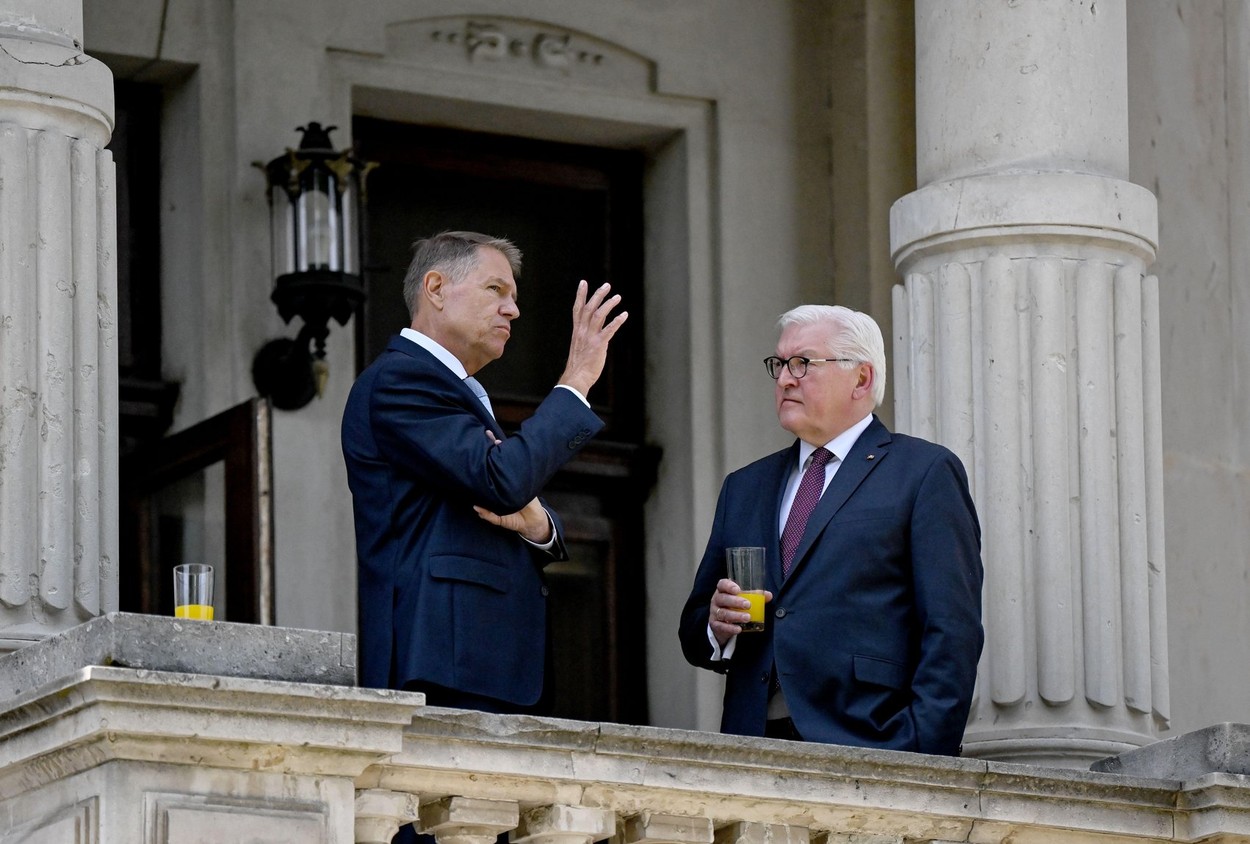 The President of Germany, Frank-Walter Steinmeier, is coming to Romania for a 3-day state visit, at the invitation of President Klaus Iohannis.
Steinmeier will be received by Iohannis at the Cotroceni Palace on Wednesday. The two will have tete-a-tete and official talks, followed by joint press statements.
The Presidential Administration has shown that the discussions between the two heads of state will focus on the development and deepening of Romanian-German cooperation in all topical areas, in political, security and economic terms. The two presidents will convey a message of solidarity and support for Ukraine and the Ukrainian people in the face of the brutal aggression of the Russian Federation. Also, during the talks, the two countries' strong support for the Republic of Moldova will be discussed, according to Agerpres.
The two heads of state will also have an exchange of views regarding the evolution of the security situation and the further strengthening of the advanced defense position on NATO's Eastern Flank, in preparation for the Vilnius Summit.
In Bucharest, the German president will also have meetings with Prime Minister Nicolae Ciucă, the interim president of the Senate, Alina Gorghiu, and the president of the Chamber of Deputies, Marcel Ciolacu. President Steinmeier has also planned a meeting with representatives of the business community.
On Thursday, Presidents Klaus Iohannis and Frank-Walter Steinmeier will be in Sibiu, where they will go to the town hall, meet with representatives of the German community in Romania and visit the "Samuel von Brukenthal" National College and the fortified Evangelical Church in Cristian commune.
The President of Germany will end his visit to Timisoara on Friday. He will be the host of a concert at the Timisoara Philharmonic, in the context of the city being the European Capital of Culture in 2023, and he will visit, together with the mayor Dominic Fritz, the city center. The German official will also visit the "Nikolaus Lenau" Theoretical High School and will meet with representatives of the German and Jewish minorities.
According to the German Embassy in Bucharest, Steinmeier will be accompanied on his visit to Romania by the Minister of State for Europe and Climate within the Federal Ministry of Foreign Affairs, Anna Luhrmann, as well as a delegation of parliamentarians, representatives of the business environment and people of culture .
Editor : M.B.