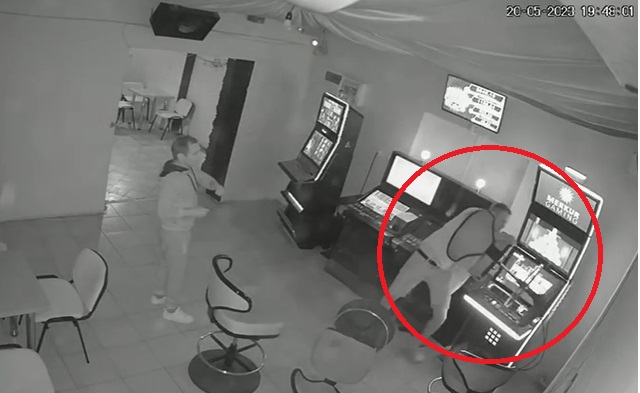 A man from Timiş was charged with criminal damage for taking revenge on gambling machines. Upset that his friends lost 10,000 euros in gambling, the young man vented his anger on the machines. According to the journalists from Timiș online, before destroying them with a chair, the man allegedly also beat one of his friends.
The incident took place on Saturday evening in a gambling hall in Topolovațu Mare, Timiş county. In the images captured by a surveillance camera, you can see how the 31-year-old man is having a heated discussion with another man, after which he takes a metal chair and hits it hard, several times, on the benches.
Before this moment, writes the quoted source, the young man would have also beaten one of his friends who had lost money at the machines.
"On May 20, 2023, at around 8:50 p.m., the Lugoje police were notified by a woman about the fact that a man had destroyed the gambling machines in a locality in Topolovațu Mare. They arrived at the at the scene, the policemen found that the reports were confirmed, a 31-year-old man suspected of having committed the act was identified and found in the premises. Shortly afterwards, the policemen were informed by another 112 call that an elderly man 39-year-old man was physically assaulted by another man, in Topolovățul Mare. Following the checks, it was established that there is a connection between the two events, the 39-year-old man being physically assaulted a short time before by the man from 31 years, while they were in the same place", the IPJ Timiș representatives said.
For his deed, the young man filed a criminal case for destruction and hitting or other violence.
Editor: Izabela Zaharia