News astuce A whole Zelda Tears of the Kingdom cheese: how to find Baldinn's forgotten flavor?
Do you want to help Baldinn triumph against Goutiée in the elections, but you don't know how to bring back the famous forgotten flavor? In this article, we explain how to complete the quest "A whole cheese" in Zelda: Tears of the Kingdom.
In the electoral struggle between Baldin and Goutiée, you will have to help the two competitors. While Goutiée will ask you to distribute mushrooms to people who support Baldinn, the village mayor, meanwhile, wants to bring back a flavor of yesteryear.
This nostalgic flavor was produced by his grandfather, with the help of a villager. To win against Goutiée, Baldin wants to find the recipe for this forgotten flavor to make it a flagship product of the Village of Elith. However, he no longer remembers the product in question, nor even the identity of the person who previously helped his grandfather. That's when the quest "A Whole Cheese!" will launch.
With such hazy information, it can be complex to pursue this quest. That's why we've put together this guide for you that will allow you to complete this famous quest from The Legend of Zelda: Tears of the Kingdom.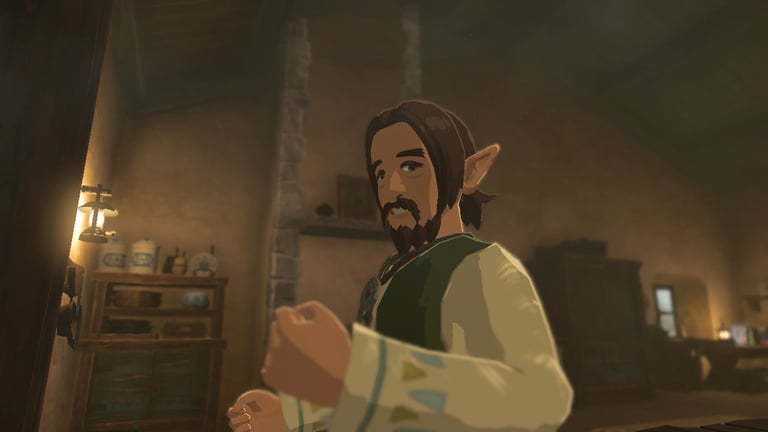 Appointment with Rhodo
To complete the quest "A whole cheese!", it is necessary to go through a few small side quests. The first to do is to Rhodes, the village breeder. You can find it at Elith Farmeast of the Village, up the hill.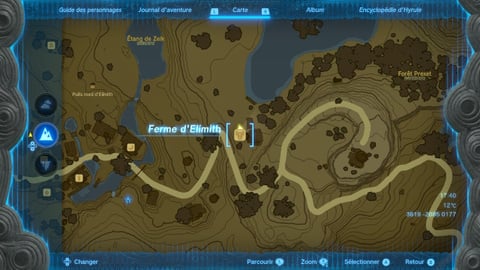 By talking to him, you can give him a Mushroom for Goutiée's quest (unless you have already done it), but above all you will then unlock the quest "Rhodo, Master Creamer".
Rhodo's quest is relatively simple: he needs 3 acorns to feed his breeding. If you have some on you, it's a godsend, because you can move on as you progress. However, if you don't have any on you, know that it is possible to find some in the Prexet Forest by hunting squirrels during the day. Once hit by your arrow or weapon, the squirrel will drop an acorn.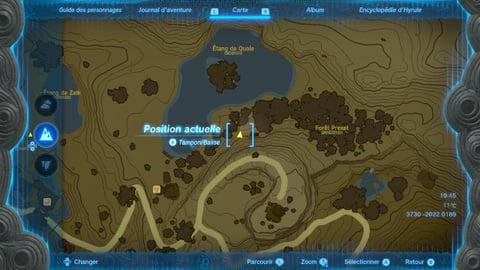 However, if the idea of ​​killing squirrels does not appeal to you, know that you can occasionally receive acorns by cutting trees in Claife Forest, For example. All you need is a sharp weapon to cut them easily.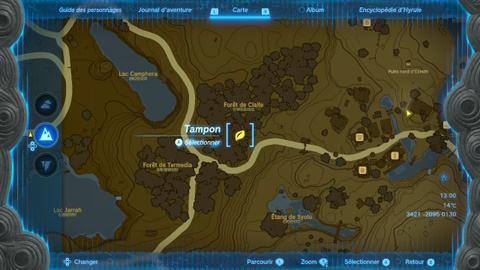 Once the 3 acorns have been harvested and then donated, Rhodo will give you access to his supply of milk in exchange for 3 acorns, which will allow you to save rubies, but above all opens access to another quest, that of With him. It is essential to complete the quest "A whole cheese!".
Meet with Naye
Now we have to take care of the mission of With him. She will be on the wharf which is right next to Rhodo's Pasture. Give her a Mushroom to advance in Goutiée's quest (unless you've already done so, of course), then continue your discussion with her.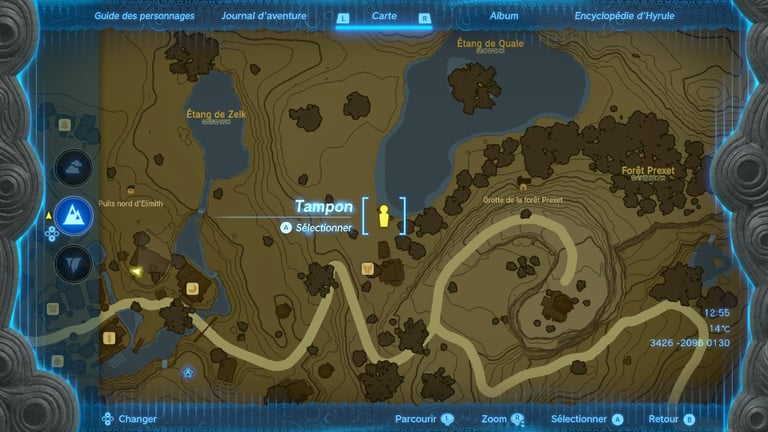 The latter will tell you that she must absolutely find the bottle which is in the middle of the pond.. It contains a letter that is precious to him, that of his great-grandfather. The quest "Naye's misfortunes" will start and you will have to rack your brains to retrieve this famous letter. You will find that swimming towards it will be pointless as you will not be able to pick up the bottle.
To reach the bottle, all you have to do is make a kind of bridge with the help of the boards that are stored next to Rhodo's house. By sticking the planks one after the other, you can get closer to the bottle to grab it with your Grasp power.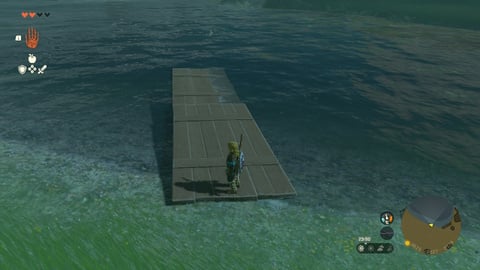 By placing the bottle on the dock, then talking with Naye, you will be able to find out the reason why you had to follow this quest: find the recipe for Elith cheese, the famous flavor of yesteryear that Baldinn talks about.
Thus, by allowing Rhodo to feed his cows to produce milk, then by helping Naye to find the recipe for this cheese, you are now able to complete the mission "A whole cheese" given by Baldinn. All you have to do is talk to him to complete his mission and pocket your reward.
Summary of all our guides and tips for Zelda Tears of the Kingdom