News culture After Winnie the Pooh and Bambi, yet another horror film that will destroy your childhood…
After the horror film with Winnie the Pooh which was released in 2022 and the announcement of a Bambi film of the same genre, it's the turn of another famous tale to be adapted!
Do you remember Winnie the Pooh which was made into a horror movie? This news caused a lot of talk on the Internet and many netizens wondered if it was a good idea to adapt a story originally intended for children for an adult audience. Yes, a movie named Winnie the Pooh: Blood and Honey saw the light of day in several countries and was a real critical failure! The average of the ratings of the press on Rotten Tomatoes amounts to 3%, and that of the spectators at 50%. Alas, the film fails to be a good slasher, despite its intriguing concept. It's all about the fact that it's a horror film about Winnie, and the rest seems to have been left out, such as the acting and the dialogues.
Also, in 2022, a horror movie Bambi has been announced, and the little that is known about it already seems disturbing. After the death of his mother (an already traumatic scene for many children in the world), Bambi will become a "vicious killing machine that awaits you in the wild". It is Rhys Frake-Waterfiel who's in charge, it's the same director as Winnie the Pooh: Blood and Honey… But that's not all! This director seems to want to specialize in horror adaptations of tales intended for children, and he has also announced that he wants to tackle Peter-Pan in a feature film called "Peter Pan: Neverland Nightmare".
Also read: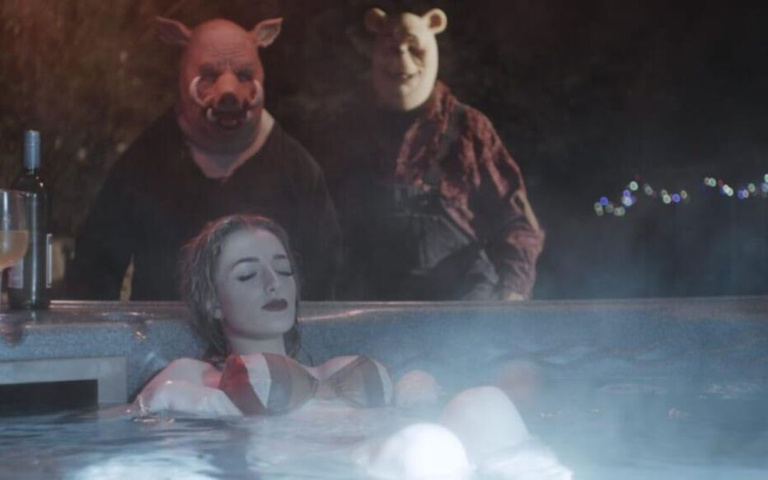 ---
Cinderella will also be entitled to her horror film
Now that the tale has fallen into the public domain, Rhys Frake-Waterfiel was able to turn it into a film project. It is therefore with a feature film called "Cinderella's Curse" that the British director will revisit this famous story. We already know that filming will begin next month, and that the actors have already been selected. Moreover, the director does not seem to have finished with Winnie the Pooh since another film named Winnie the Pooh: Death House will see the light of day. In short, we haven't finished hearing about horrific adaptations of children's tales.