Game news Alan Wake 2 finally comes out of the shadows on PS5 with a creepy video!
If there's one saga that fans have been praying day and night for a return, it's probably Alan Wake. And more than a decade after its first installment, Alan Wake II is finally about to be released, but before that, it needs to put some stars in your eyes. Hence his presence at the PlayStation Showcase.
In the shadow
Even if it could be improved on more than one point, Alan Wake is one of those games that enjoys a particularly powerful aura, having even expanded over time. With its unique sense of storytelling, a dark and intriguing storyline and an open (some would even say unfinished) ending, Remedy's game hit hard when it was released in 2010.
It took years and years for the Finnish studio to recover the rights (it was previously an Xbox exclusive) and to be able to look into a sequel, Alan Wake II, which will arrive on PC, PS5 and Xbox Series. It is however on the PlayStation 5 that the software has decided to show itself this evening, during the PS Showcase, with a dark and breathless trailer to be found above.
Light effects
Above all, this time, Alan Wake II showed very early gameplay footage. We will therefore find a game in the third person, hand-held camera and resolutely oriented towards survival with, all the more for this sequel, a pronounced horror.
Big news: the trailer introduces us to another protagonist, Saga Anderson, an FBI agent who will also be a playable character. She'll have to solve a series of ritual murders in a small town in the Pacific Northwest (Bight Falls), supported by a strange cult… until she stumbles upon the pages of a horror story. , which will come to life all around her.
His destiny and that of Alan Wake, still caught in an endless nightmare and missing for 13 years, will then intersect. Interesting information: the player will be able to choose to live the campaign of Alan Wake and Saga Anderson in the order of his choice.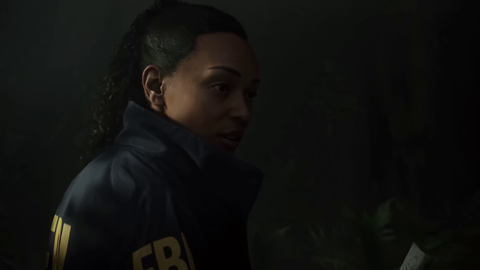 Each character will therefore have its plot and its context: Alan Wake will evolve in the Dark Place, a mystical place in which he finds himself trapped, while Anderson will interfere in Bright Falls, the forest and the lake of Cauldron Lake.
Finally, an important detail: Alan Wake II will arrive on October 17. Although Remedy seems to have an agreement with Sony, the game will not only be released on PS5, but also on PC and Xbox Serieswe recall it once again.
---