News culture Bowser and the characters from the Super Mario Bros movie completely reinvented by an AI: the result is incredible!
The Super Mario Bros movie has conquered everyone! It was enough for fans to decide to re-imagine the characters of the film using an AI… And what we can say is that the result is more than incredible!
Super Mario Bros, a film victim of its own success!
Released on April 5 at the cinema, the film Super Mario Bros has exploded all records! It's simple, with nearly $375 million in grossing worldwide, the movie not only made the best start for an animated feature film, but also the biggest start for a movie of 2023.
Today, this movie featuring many heroes from the Mario universe has been re-imagined by ComicStreams. The author used the AI ​​Midjourney to make some very impressive portraits.
---
Mario, Peach and Bowser get new traits!
As you can see by looking at the images available below, the heroes and villains of the Mario universe no longer look like cartoon characters! We start with Bowser who is simply no longer the King of the Koopa having fun with an electric guitar, but rather an absolutely terrifying dragon. In a way, this new Bowser with more realistic features looks more like the Bowser from the Super Mario Bros. movie. in 1992 live-action rather than the animated film Bowser. On his side, Yoshi remains an absolutely cute dinosaur no matter what, even if in this version, he drools a little.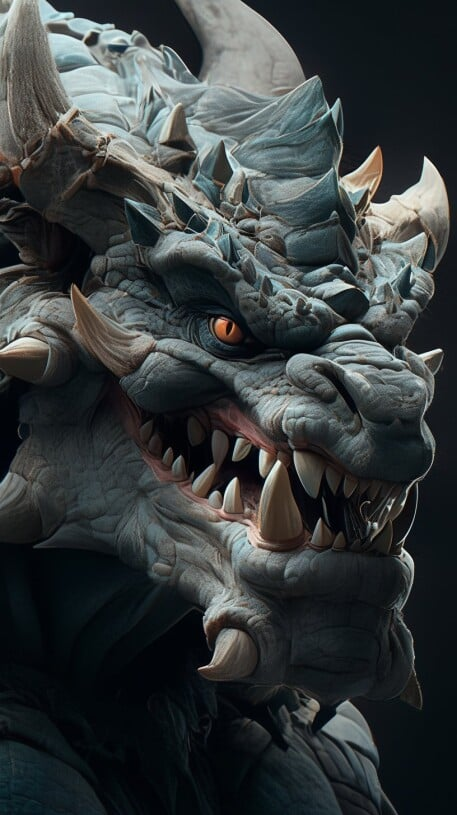 Obviously, Bowser and Yoshi are not the only characters to find themselves transformed from A to Z, since Mario et Luigi suffered the same fate. Besides, Luigi seems much meaner in this proposal. Peach also has the right to traits that are far removed from what we are used to.
Finally, and as you can see by looking at the last image available above, ComicStreams also had fun trying to re-create using AI Midjourney the character of Bowsettea character that was entirely shaped by the community.
If you want to share your creations, note that all Twitter users are invited to share their creations using the hashtag #MyMarioMidjourney. Note that these are creations exclusively made with AIs and that it is not so easy to have precise renderings using this type of tool.
---