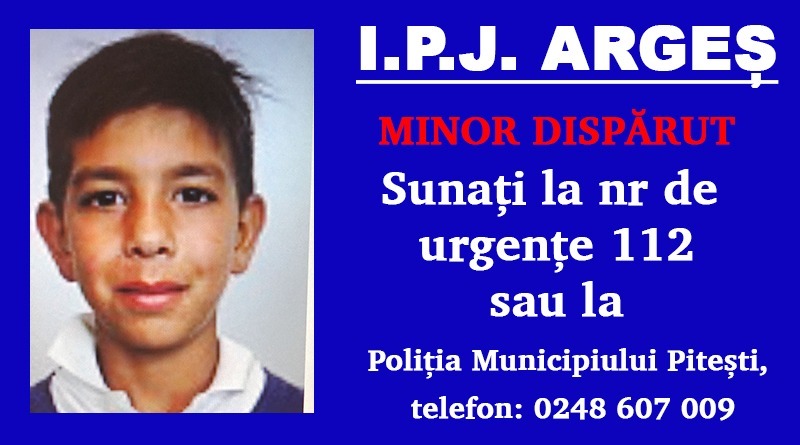 The police from Argeş made public, on Wednesday, the reports and the photo of a 12-year-old boy who left home ten days ago. The child's grandfather only announced his disappearance on Wednesday, stating that the boy had left home before. The police sent the RO-Alert message to the population of the area.
According to the Police, 12-year-old Raul Marin left his grandparents' house on May 14 and did not return. Previously, the child had repeated departures from home, being found each time.
Judicial sources told News.ro that the child's step-grandfather – the grandmother's concubine – was the one who announced his departure only on Wednesday. The same sources stated that the first checks by the Police show that the boy was seen in the city of Pitesti.
The population of the area was notified of the disappearance by RO-Alert message.
"Currently, the police officers of the Pitesti Municipality Police are carrying out activities to find the minor, the reports of the person being sent both to the level of the other subunits of the Argeş County Police Inspectorate, as well as to the Argeş gendarmes and the Pitesti Local Police", stated IPJ Argeş.
The boy is 1.40 meters tall, approximately 32 kilograms, oval face, brown eyes, straight brown hair, cut short, olive complexion.
People who can give information about the boy are asked to call the National Single Emergency Call Service 112 or the Pitesti Municipality Police, on phone 0248 607 009.
Editor : I.C