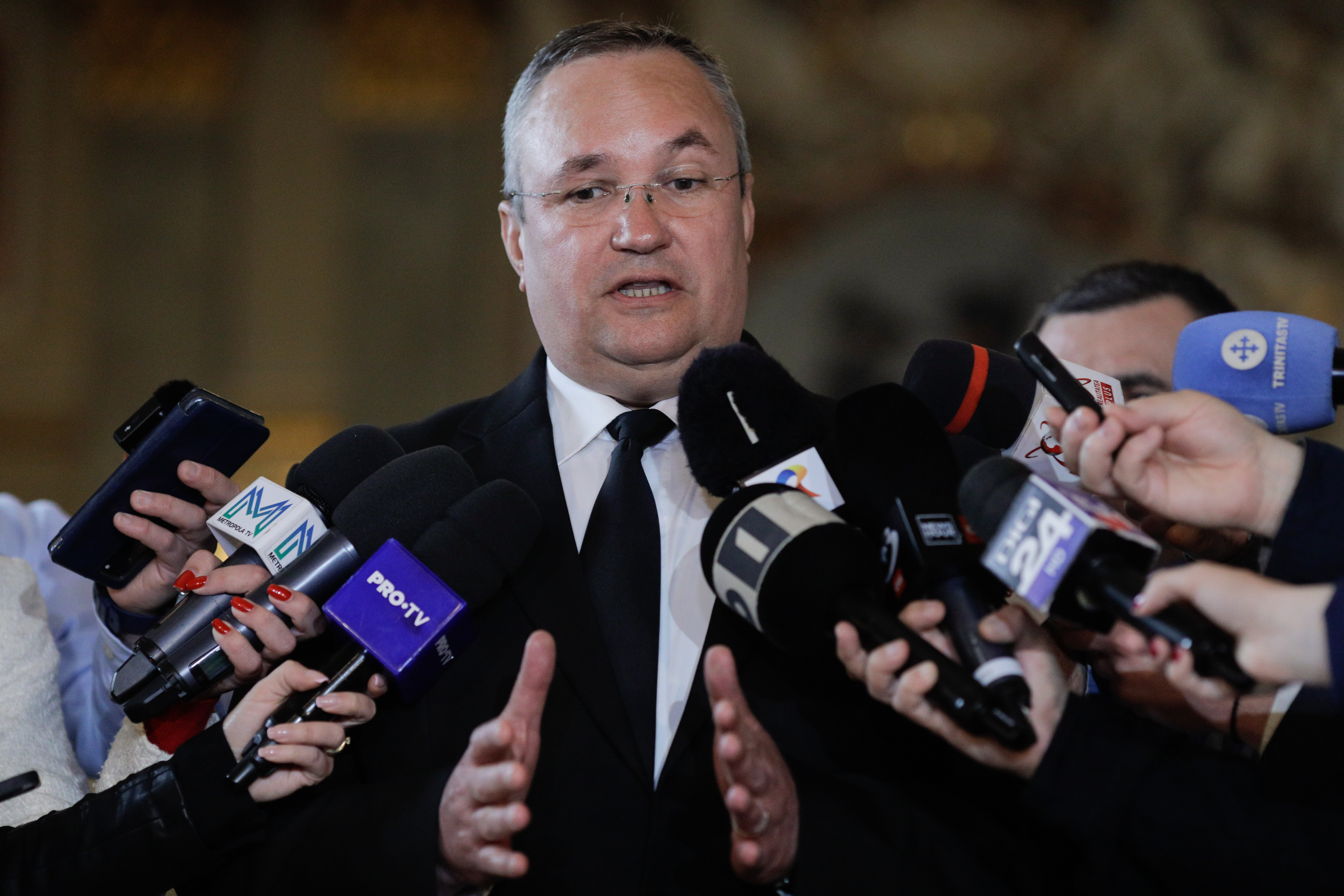 Prime Minister Nicolae Ciucă confirmed on Wednesday, in Argeş, that he will submit his mandate on May 26, Friday. The Head of the Executive says that after Friday he will make a decision if he remains in the Government.
Asked if he was resigning on Friday, the prime minister replied: "If I said that I was resigning…"
"As I have mentioned every time, Friday is the day when, according to the calendar, I will submit my mandate", said the prime minister.
Regarding remaining in the Executive, Ciucă declared: "Friday is consumed and I will make a decision. By Monday I will make a decision".
"There are currently discussions, negotiations, so that there is either the version of the protocol or negotiations and reassumption of ministries at the level of each party. You know very well how such negotiations are done, the way in which each ministry is assumed has a certain procedure, after which is negotiated for each ministry separately. It is normal to have a hierarchy based on the weight of each party in the Parliament and in the coalition," he also said.
The PNL leader also said that the decision has been made that the future government will have 18 ministries.
"We are still negotiating. The decision has been made that the future government will have 18 ministries, we have given a very clear signal as to what it means to reduce the number of personnel in the first phase at the level of the government apparatus and that of dignitaries, we have reduced by 50% the number of advisers to at the level of dignitaries, we are reducing the number of state secretaries and the apparatus related to each one", declared Nicolae Ciucă.
"We will have a discussion with the president after we complete the negotiations. The president does not get involved in this process, it is the decision of the political parties what they will do," the prime minister said.
Editor : G.M.