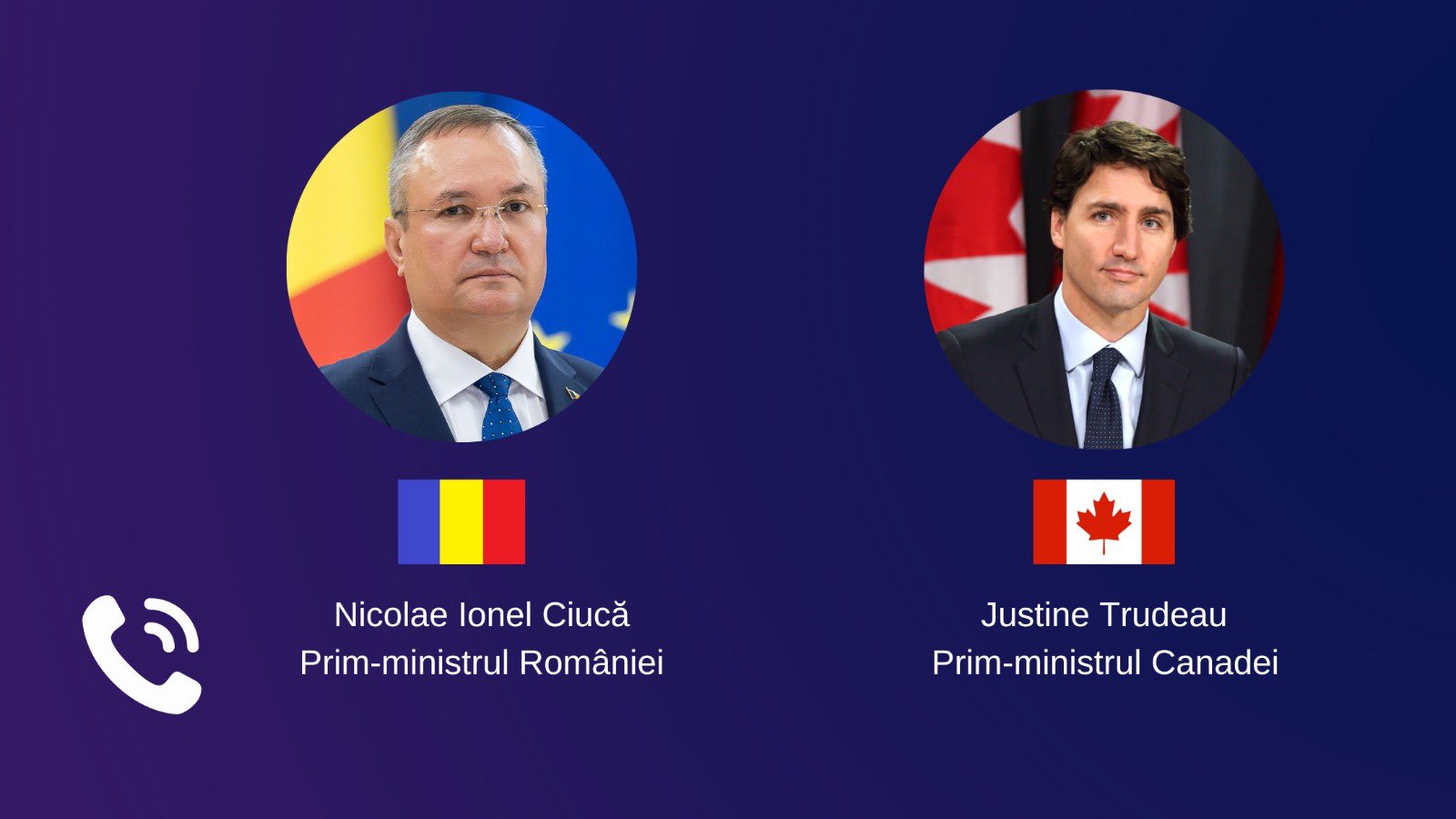 Prime Minister Nicolae Ciucă had, on Wednesday, a telephone conversation with his Canadian counterpart, Justin Trudeau, during which he highlighted the fact that the special relations between Romania and Canada are based on the traditional collaboration in the field of energy and on the common values ​​that we share as members of the North Atlantic Alliance.
According to a Government statement, the Prime Minister of Romania appreciated the support offered by Canada for the rehabilitation project of Unit 1 at the Cernavodă Nuclear Power Plant, an important contribution to the energy security of our country and the entire region, including the Republic of Moldova.
"The Government of Romania continues to rely on cooperation with Canadian companies for the development of the civil nuclear program and the provision of energy from clean and safe sources, as well as the constant support of the United States of America", stated Ciucă, quoted in the press release.
The Romanian Prime Minister also emphasized the collaboration at NATO level and the important role of Canada in the context of the war in Ukraine and the support offered both to the Ukrainian people and to the Republic of Moldova.
In this context, he added that Romania and Europe need reliable partners with similar opinions for the consolidation of the Eastern Flank, for the development of supply chains and economic cooperation.
Prime Minister Ciucă mentioned that the bilateral relations have new opportunities for consolidation in the economic and social field and addressed to Prime Minister Trudeau the invitation to pay a visit to Romania.
Editor : A.C.