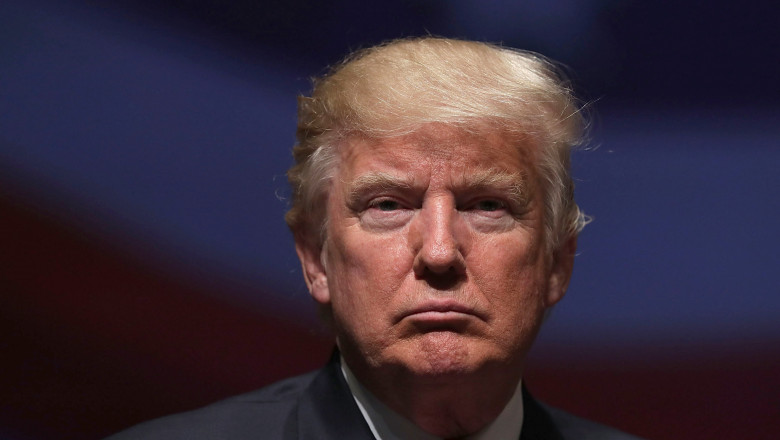 A judge in New York has set the date of the criminal trial against former President Donald Trump on March 25, 2024, which could create a media spectacle in the middle of the season of the Republican presidential primaries, reports CNN, reports News.ro.
The trial date was set during a brief hearing Tuesday, in which Judge Juan Merchan read Trump an order on what he can and cannot say publicly about the case and the evidence his legal team will obtain from prosecutors to prepare for trial.
Trump appeared remotely via video feed so the judge could communicate with him in the courtroom.
The former president spoke only to confirm that he has a copy of the protection order for this case.
"Yes, I have," he said.
Trump's lawyer said the former president remains concerned the order violates his First Amendment rights.
"He understands that he has to comply with the order, and if he doesn't, he's violating your order," Blanche said during the hearing.
The judge says Trump can publicly defend himself against charges related to the case
Merchan reiterated that there is no gag order in effect and that Trump can publicly defend himself against the allegations related to this case.
"It is certainly not my intention in any way to impede Mr. Trump's ability to campaign for the presidency of the United States in any way. He is free to defend himself against these charges. He is free to campaign. He is free to do almost anything that does not violate the specific terms of the protection order," the judge said.
The judge warned the lawyers that Trump's violation of the order could lead to sanctions.
"Violation of a court order or warrant could result in penalties including a finding of contempt, which is punishable," Merchan said.
Last month, Trump pleaded not guilty to 34 counts of falsifying business records with the intent to conceal illegal conduct related to his 2016 presidential campaign.
The criminal charges stem from U.S. Attorney Alvin Bragg's investigation into payments made during the 2016 campaign to adult film actress Stormy Daniels, who said she had a relationship with Trump, which Trump denies.
Editor: Bianca Chirilă