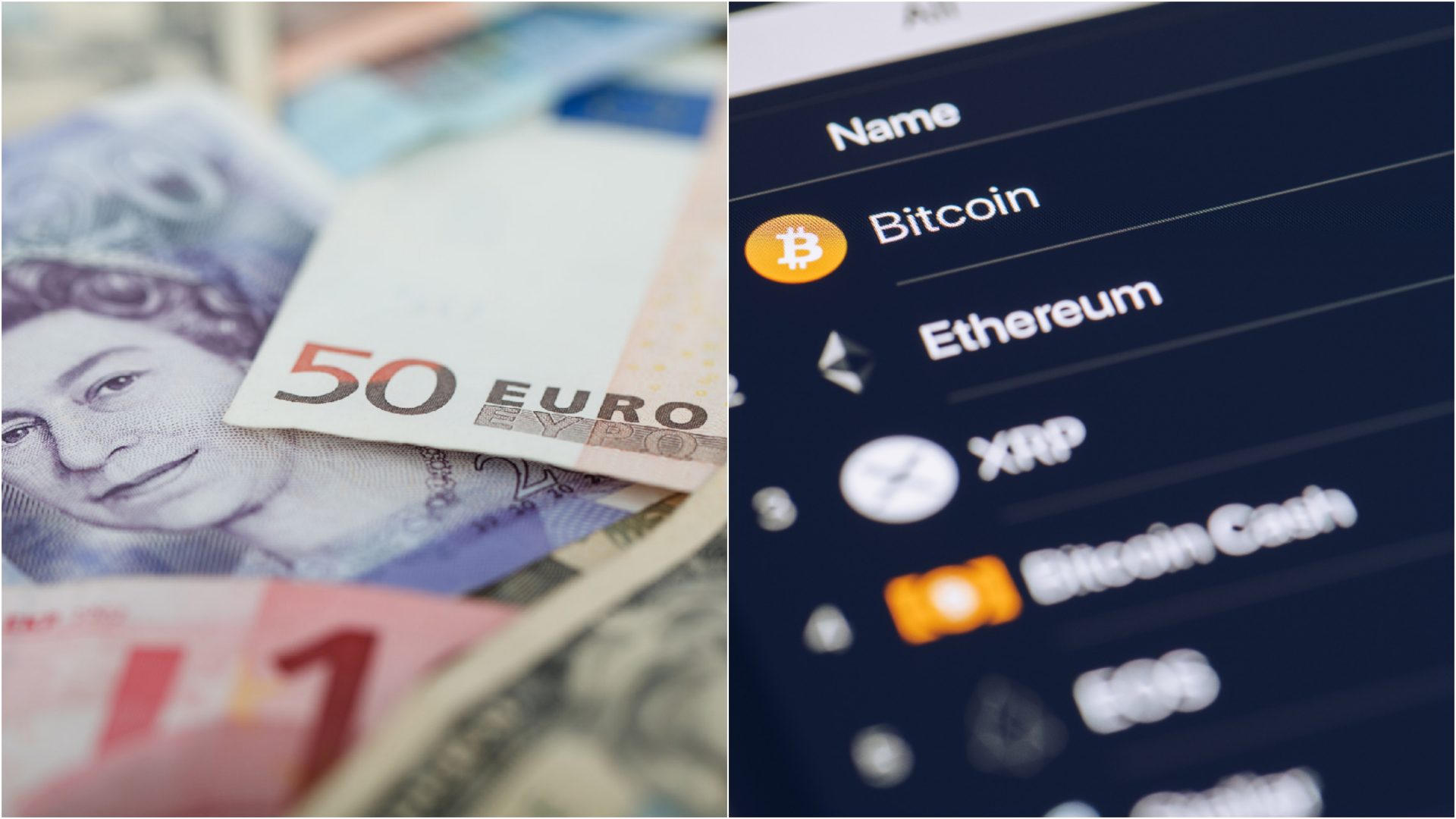 The leu appreciated against the euro, the US dollar, the Swiss franc and the pound sterling on Wednesday.
We also present quotes for the five largest cryptocurrencies by market capitalization (excluding stablecoins that track the value of the US dollar) and representative FAANG (Meta/Facebook, Amazon, Apple, Netflix and Alphabet/Google) stock prices for the technological sector.
The five most popular cryptocurrencies have all seen declines in the past 24 hours. Among the FAANG group, Google's shares recorded the biggest decline, down 2.05%. The drop comes from rival Microsoft's announcement that Bing is now the default search engine in ChatGPT, the AI ​​tool on everyone's lips.
BNR exchange rate: Quotation of the leu in relation to the euro, the US dollar, the Swiss franc and the pound sterling
1 euro (EUR): 4.9624 lei (-0.0086)
1 dollar (USD): 4.6046 lei (-0.0050)
1 Swiss franc (CHF): 5.1030 lei (-0.0146)
1 British pound (GBP): 5.7062 lei (-0.0027)
Top 5 Cryptocurrencies May 24, 2023
Bitcoin (BTC): 26,736.05 (-2.04% in last 24 hours)
Ethereum (ETH): $1,815.38 (-2.24%)
Binance Coin (BNB): $308.87 (-1.64%)
XRP: 0,4551 (-1,39%)
Cardano (ADA): 0.3669 (-0.88)
FAANG stocks on May 24, 2023
Meta/Facebook (META): $246.74 (-0.64%)
Amazon (AMZN): $114.99 (-0.02%)
Apple (AAPL): 171,56 dolari (-1,52%)
Netflix (NFLX): 355,99 dolari (-1,93%)
Alphabet (GOOG): $123.29 (-2.05%)
Sources: BNR, CoinDesk, Yahoo! Finance