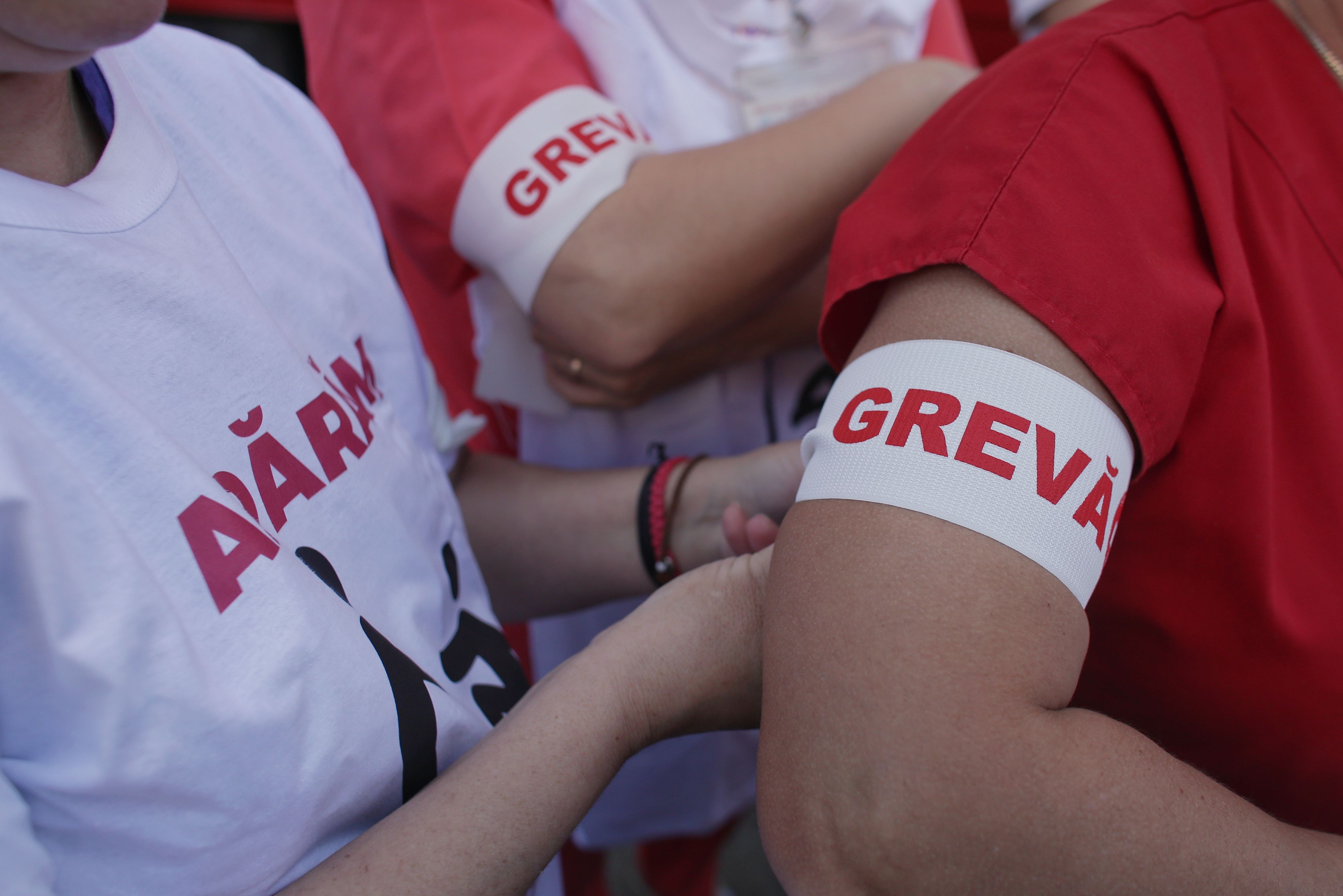 The leader of the Sanitas Federation, Leonard Bărăscu, said after the talks with Marcel Ciolacu, that it is not known whether the announced protest calendar will be respected.
"We have a calendar. Depending on the discussions and after the newly appointed prime minister calls us, we'll see. I said not to make a decision until we talk with the union members. We still have time," said Bărăscu.
He claimed that health unionists want the application of the salary law for the entire health system.
He called for wages "two or three times higher" for nurses and medical assistants. Bărăscu said that the average salary of a nurse is 1,500-2,000 lei, and of a medical assistant 2,800-3,000 lei.
Sanitas trade unionists, the largest union of health workers, picketed the Ministry of Health yesterday.
The protest calendar, as originally announced, included a warning strike on June 1 and a general strike on June 8. A general strike after July 1 had also announced the second union in Health, the Health Federation.
The demands of the trade unionists:
Increasing the income of Health employees
Reporting of work increments to the basic salary for auxiliary staff Payment of doctors' guards at the basic salary. Now a doctor gets 30 or 40 lei per hour on call, depending on whether he is a specialist or primary care physician.
Unlocking positions in the sanitary system
Increasing the share of Health expenditure at the level of the EU average. Now we allocate 6% of GDP, the EU average is 8%. We allocate 580 euros per capita, and the EU average per capita is almost 3,000 euros.
Editor : G.M.