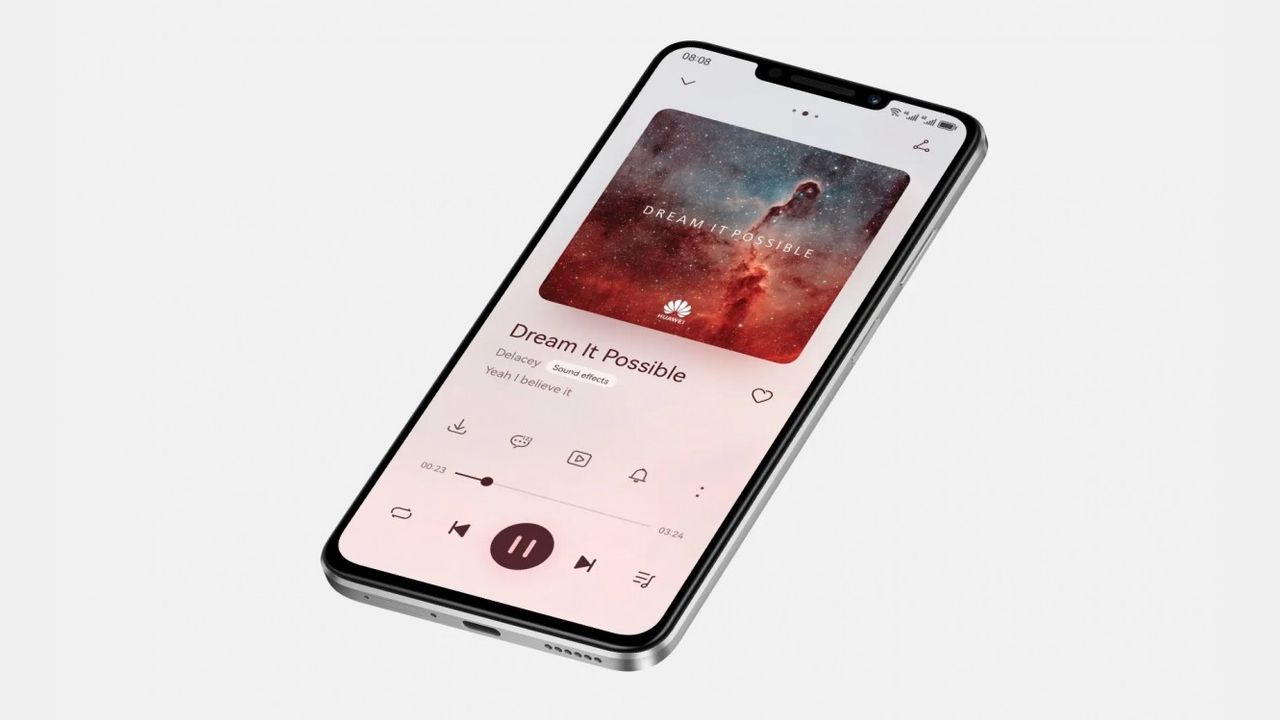 The most visible Huawei phones online are the P Mate variants and those from the premium Nova range, but most units are sold from the cheaper ranges, such as the Y series. Huawei's Nova Y91 is the newest mid-range from the more affordable series and if we didn't know beforehand, we could swear we're talking about an iPhone. That's because this is one of the few phones that, in 2023, ships with a prominent "notch" at the top of the screen.
Android manufacturers quickly got rid of large screen cutouts as soon as punch-hole panels became available. However, it seems that certain forms of "notch" are enjoying a comeback, and the Nova Y91 has the biggest notch in recent years, even bigger than the one on models like the iPhone 13 or 14.
The Nova Y91 looks like a throwback to the "phablet" era
Part of the size of this cutout is also due to the large screen size. With a diagonal of 6.95″, it almost enters the tablet zone. The 2,377 x 1,080 pixel resolution is pretty standard, and the 90 Hz refresh rate is welcome on a budget device. Of course, we are talking about an LCD panel, not OLED, given that we are dealing with a mid-range phone.
The chipset chosen by Huawei for this model is the Snapdragon 680, a rather old model, already with a 4G modem. The company puts this processor alongside 8 GB of RAM and 128 or 256 GB of storage, plus a really huge battery. With 7,000 mAh, the Nova Y91 rivals many tablets on the market. However, it seems that it will take a while to fully charge, as the charger in the package has a power of only 22.5W. However, we expect this model to easily offer three days of autonomy, given the not very powerful processor and high battery capacity.
The camera system is a typical one for the mid-range area, with a fairly powerful main camera with a 50-megapixel f/1.8 sensor and a single secondary sensor of 2 megapixels for "depth". On the front, in that prominent notch, we find only an 8-megapixel camera. Basically, the notch is only chosen for "design", probably for those who want a phone that looks like an iPhone. However, almost all users would definitely like a full screen without annoying cutouts.
It is not clear when it will be released and at what price, but we expect somewhere between 300 and 400 euros, given the hardware specifications.
source: GSM Arena