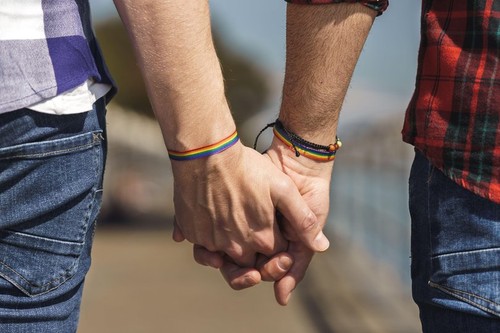 President Klaus Iohannis declared, regarding the ECHR's decision regarding the legal recognition of the union of same-sex couples, that it is a "complicated issue for Romania" that Parliament must deal with.
"Regarding the ECtHR decision, it is a complicated issue for Romania, we know that, we have already seen the public reactions, but it is an issue that Parliament must deal with and I am convinced that formats will be found in which this issue will be debated with a lot of responsibility in the Parliament and in a reasonable time I believe that the best solutions will be found", said Iohannis, quoted by Agerpres.
The European Court of Human Rights condemned Romania on Tuesday for refusing to legally recognize the union of same-sex couples.
In its decision in the case of Buhuceanu and others against Romania, the Court based in Strasbourg decided with five votes "for" and two "against", that there was a violation of Article 8 of the European Convention on Human Rights which provides "the right to respect private and family life".
Twenty-one same-sex couples, who were refused registration of their same-sex unions by the Civil Registry on the grounds that they are prohibited by the Civil Code, filed complaints with the ECtHR in 2019 and 2020. They explained that they were unable to have access to numerous rights recognized by law for married couples.
The ECtHR found that Romania had the obligation to ensure the recognition and adequate protection of same-sex relationships, even if it had a certain margin of appreciation regarding the form and type of protection granted.
Publisher : AP