When it comes to the health of employees, companies are looking above all to offer them a quality medical benefit, which translates into accessibility, promptness, care, empathy and the proven efficiency of services and the medical act, all centered on their needs and expectations .
Corporate subscriptions Concierge Medical include services carefully analyzed and customized to these needs, which include: finding the best medical solutions (appointments within a maximum of 3 days in the own, private or state network), easy and unconditional access to various medical consultations and investigations offered by service providers elite medical services and above all unconditional access to a dedicated doctor, Concierge Doctor, who guides them and is with the subscriberAND throughout the medical journey.
Inova
and addressability through patient-centered medical subscriptions
Ana Maria Marian, managing director of Enayati Medical City (photo): "Concierge Medical, the subscription division of Enayati Medical City, represents an innovative medical care service that emphasizes the efficient solution of health problems and focuses on a relationship appropriate between doctor and patient".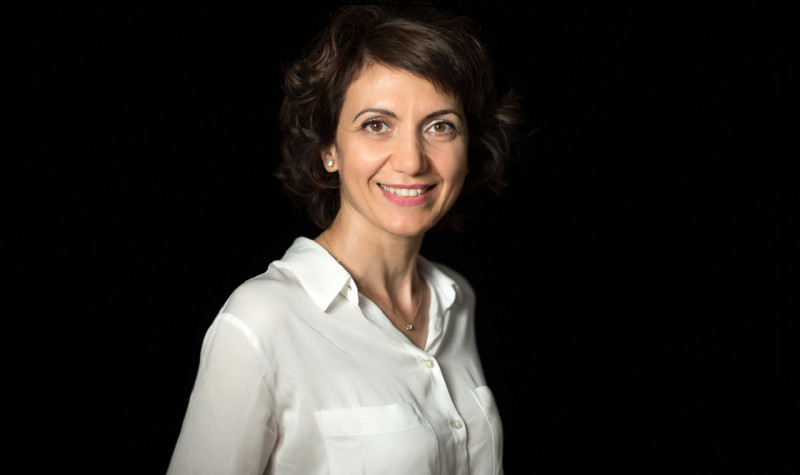 A few reasons why the Concierge Medical Subscription is the best option for your company and employees:
Personalized medical care through the Concierge Doctor, who makes sure that the patient's path to diagnosis and treatment is as short as possible, helping him with guidance and appointments with specialist doctors, primary doctors, professors, lecturers, including experienced doctors from abroad, respectively clinics from abroad. This doctor is available to the patient to discuss any potential or existing health problems (offers lifestyle advice, ways to prevent various conditions, screening investigations, etc.).

Access to an open medical networkin which the patient is not limited to the services of a single medical service provider, but has the opportunity to unconditionally access top private medical services – with priority in Enayati Medical City, various medical partners from Romania or abroad, as well as medical services of state.

Cover up approximately 95% of polyclinic services: access to any consultation regardless of specialty, a very large number of laboratory tests, including MRI, CT investigations, as well as access to various medical recovery procedures.

Less waiting time: we offer solutions throughout the healthcare system – thanks to our medical expertise and network of partners, the waiting time for a medical appointment or consultation is achieved in a maximum of 3 working days.

Preventive medical examinations: we believe in prevention, which is why Concierge Medical subscriptions include regular preventive examinations, which can help detect health problems in their early stages.

Access to advanced medical technologies and treatments: Enayati Medical City is the Medical City that integrates the elite of medical service providers to offer the best solutions to subscribers both through top doctors and through modern technologies and treatments.

Second Opinion services (second medical opinion) included: these medical services can be useful in helping subscribers make informed and informed decisions regarding their medical course and care. An additional medical evaluation by another doctor or medical team can provide a different perspective on the diagnosis, treatment or prognosis of a disease.

Access through consultations included with Visiting Professors: subscribers have access to some of the most recognized doctors from abroad who, at the invitation of the polyclinic in Enayati Medical City, come especially to Romania to offer specialized consultations in oncology, orthopedics, urology, chiropractic and neurosurgery.

Medical recovery services in the Ioana Elisei Recovery Base in Enayati Medical City: subscribers have access to a range of therapeutic procedures aimed at including but not limited to relieving symptoms of musculoskeletal pathology and improving overall kinetic function of the body and spine.

Psychological counseling services: subscribers can seek the help of an experienced psychologist for guidance and clarification of the issues they are facing.

Comfort and satisfaction: the Concierge Medical subscription offers subscribers a higher level of comfort and satisfaction, thanks to access to elite, personalized, unconditional medical services and a higher level of patient attention and care.
Do you want a personalized offer? Contact us: 021.9362 | www.enayatimedicalcity.ro
***
*Despre Enayati Medical City
Enayati Medical City is a Medical City with soul, the first medical ecosystem in Romania, based on innovation, empathy and elite medical partners. A complex that raises current standards through the harmonious integration of two hospitals, one operated by the Memorial Healthcare Group and Enayati Hospital, together with a premium residential center for seniors, Enayati Home, and a polyclinic with over 60 offices. Enayati Medical City relies on elite medical partners to provide top medical services. Located in the north of Bucharest on Gh. Ionescu Sisești street no. 8A, the medical city is founded by Dr. Wargha Enayati – the founder of the first private medical network in Romania and of medical subscriptions.