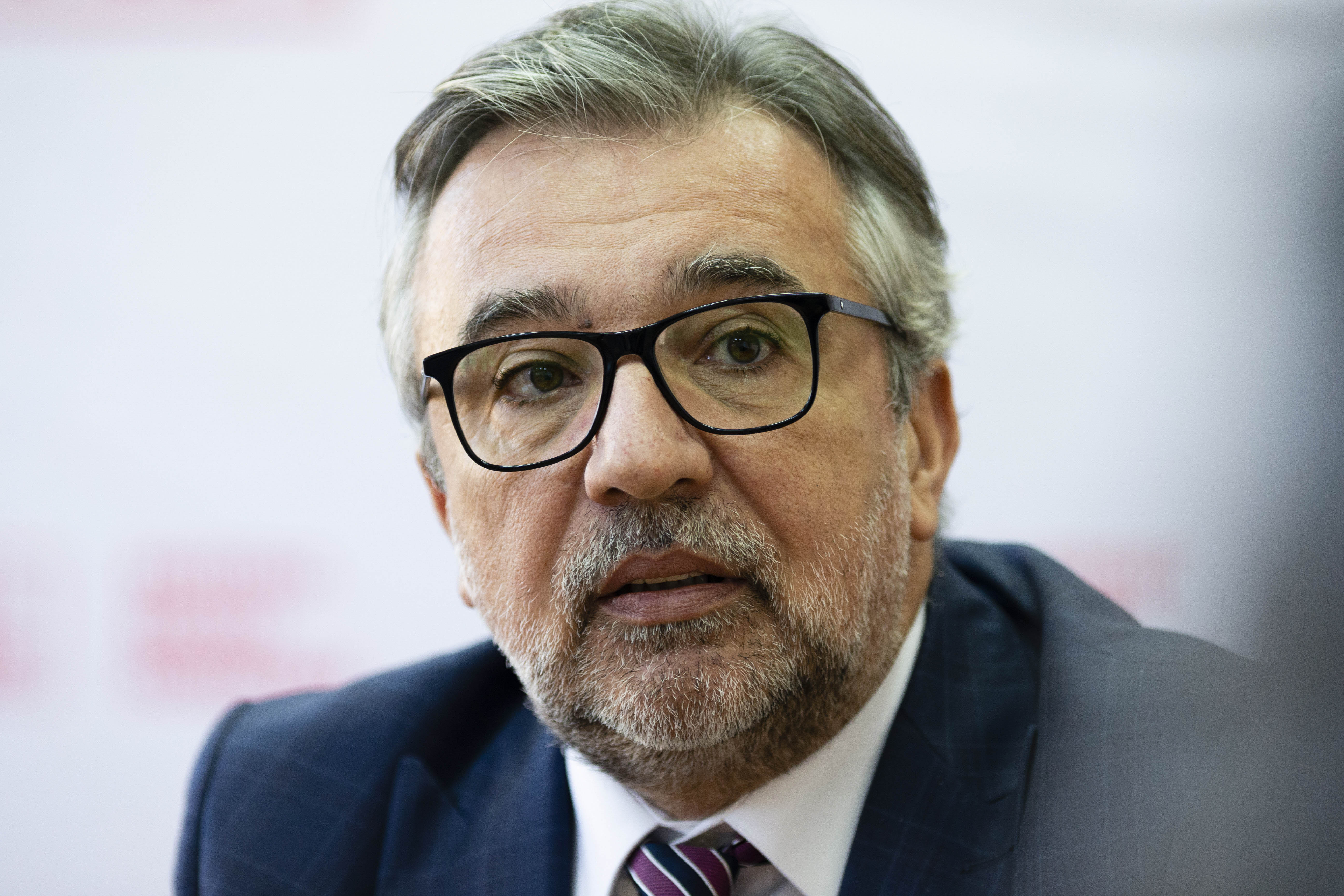 The Minister of Culture, Lucian Romaşcanu, said on Wednesday that he would like to keep his portfolio, in order to continue the projects started, but that he is an "extremely disciplined" person and that he will accept the decision adopted following the coalition negotiations, reports Agerpres.
"I don't hide from you that I don't know what the final result will be. As for the negotiations, I am not personally involved. I can tell you only one thing: I am in my second term at the head of the Ministry of Culture. I did everything I could and everything I knew how to move this field forward and take the appropriate measures. We had a 45% bigger budget last year, 20% bigger this year. For the first time, I had pre-emption for the purchase of the Cioran, Eliade manuscripts, I took the private diary of Queen Maria. We are ready to exercise the right of pre-emption to buy the building for the Museum of Horrors of Communism", he said, during a press conference held at the Victoria Palace.
On the legislative level, the Heritage Code will be subject to public debate and the Cultural Management Law will be redone, he said.
Romaşcanu mentioned that ten days ago, within the Council of Ministers of Culture, held in Brussels, he pleaded for the establishment of a European cultural fund. Also, Romania is taking steps to establish bilateral cultural funds with strategic partners such as: USA, France, South Korea.
"From my point of view, I carried out the mandate as well as I could. The further decision is a political one and I can only accept it. (…) It's a saying of any minister: I did not contest for this position. Once you reach such a dignity, the only thing left to do is to do everything you can to see your term out with honor and success. And the mandate comes to an end by political decision", he stated.
The minister added that he had initiated "many projects" and that he would like to see them through to completion, but that if another Minister of Culture is appointed, he will have a dialogue with his successor.
"I confess to you in the most honest way that I did not want to enter into such a dialogue. The negotiations are carried out in the coalition, they are not part of the negotiation team. I am extremely disciplined and then, what I will be told I will do further. In my previous mandate, I finished my mandate on January 29 and stayed at work until 11:00 p.m. I will do the same if it is to end. If not, in the future, until, surely, at some point, this term will also have to end. (…) I am a senator from Buzău. Before coming to lead the ministry, I was the leader of the PSD group in the Romanian Senate. There are options, the dignity of a senator is extremely important, so what should I do," he said.
Editor : A.C.