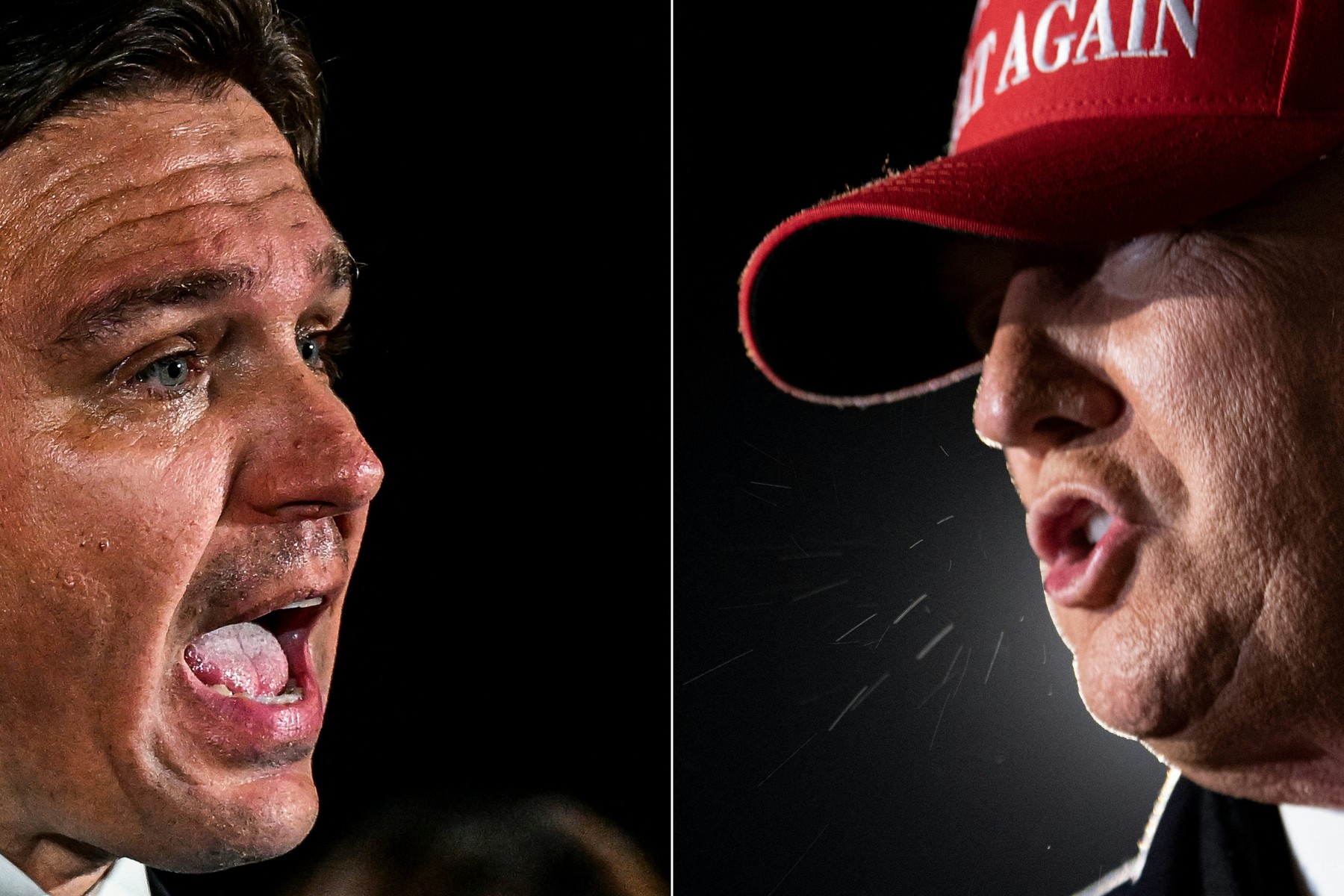 Florida Republican Gov. Ron DeSantis, 44, filed his candidacy for the 2024 US presidential election on Wednesday, kicking off a battle with Donald Trump within the Republican Party that promises to be fierce. AFP, taken over by News.ro.
Ron DeSantis officially filed his candidacy with the Federal Election Commission, a few hours before announcing it together with Twitter boss Elon Musk on the platform's audio site, Twitter Spaces.
Atypical launch
The candidacy of Ron DeSantis is highly anticipated by Republicans, who are looking for an alternative to former President Donald Trump, 76 years old, whose ideas he shares, but not his excesses.
This discussion with the owner of Twitter, moderated by the Republican businessman David Sacks, in order to launch a campaign, is atypical.
"It's the first time we'll experience something like this on a social network", Elon Musk expressed his satisfaction, who promised "questions and answers in real time and not prepared in advance".
This discussion should not, however, be considered as an endorsement, pleaded the billionaire, who has an ambiguous political position.
The governor of Florida is perceived as Donald Trump's main rival for the Republican inauguration.
The winner of this Republican primary will face the nominee of the Democratic Party in November 2024 – most likely Joe Biden.
Ultraconservative outbursts
Ron DeSantis, a former US Navy officer, gained popularity through ultraconservative outbursts in the fields of Education and Immigration.
The governor – in whom many conservatives have placed their hopes in the presidential elections, following his triumphant re-election in Florida, in November 2022 – registers an important delay compared to Donald Trump – who officially submitted his candidacy in November 2022 -, numerous opinion polls show.
These polls should be watched carefully, as long as the polls are still a long way off. Donald Trump, however, happily shares them on his Truth Social social network.
The main handicap of the conservative, the father of three children, is a lack of charisma, pointed at by all parties. And Donald Trump does not hesitate to attack him in this regard.
"Announcing his candidacy on Twitter is perfect for DeSantis. That way he doesn't need to interact with anyone", one of the advisers of the former president quipped to AFP.
Hostilities began
The invectives between the two Republicans began long before the Florida governor launched, with acid statements and overlapping rallies.
"DeSantis desperately needs a personality grafted on him," quipped Donald Trump on Wednesday.
Cornered by judicial investigations, the former president threw himself headlong into the third race at the White House, mobilizing his electoral base, which remained largely local.
In his showdown with Donald Trump, Ron DeSantis could be leaning on a hefty $110 million "war" resource. He intends to use these funds to try to catch up by flooding America with commercials.
In a recent video by his Political Action Committee (PAC), a man poses with a "DeSantis President" bumper sticker to cover a "Trump 2016" bumper sticker on a car.
This is a condensation of the message that the governor wants to convey to the voters, namely that, once elected to the leadership of Florida, in 2018, with the support of Donald Trump, Ron DeSantis claims to embody the new guard.
The other declared Republican candidates – Nikki Haley, Tim Scott and Asa Hutchinson – rarely exceed 5% in voting intentions.
Editor : A.C.