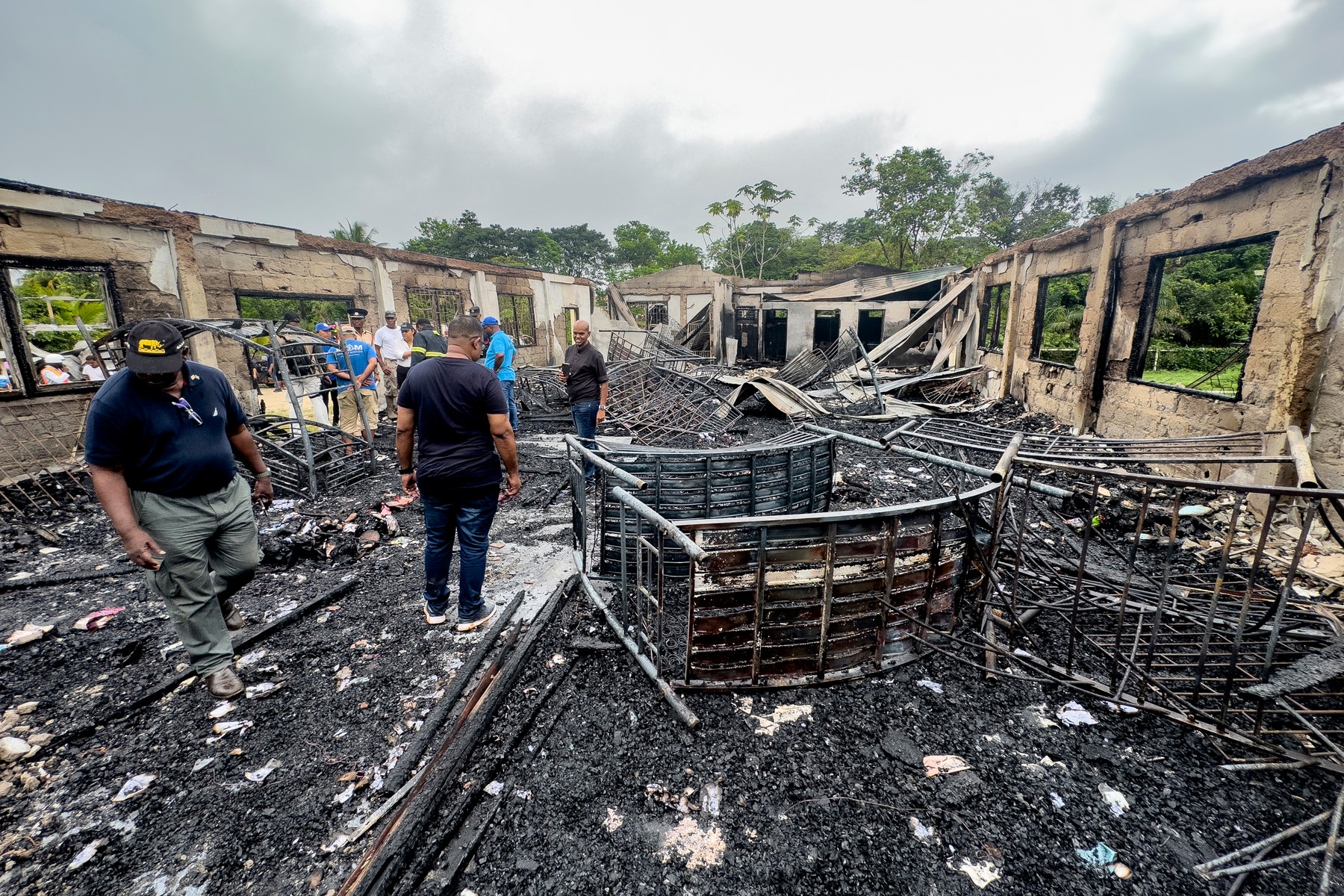 The deadly fire in a school dormitory in Guyana that left 19 victims appears to have been started by a student angry that her mobile phone was confiscated, according to the authorities quoted by the BBC.
Nineteen people – most of them students – died in the fire that broke out on Monday morning in this South American country. Several other people were injured, some in serious condition. Some of them were taken to the hospital in Georgetown.
It appears that the bedroom was locked and the windows were closed, so the victims were unable to save themselves. The fire was started in the bathroom area and eventually destroyed the entire building, which was partially made of wood and housed 57 students at the time. It was learned that the administrator of the hostel – who lost her five-year-old son in the fire – was unable to find the keys to unlock the door.
The teenage suspect is currently in hospital with burns and has reportedly admitted to causing the fire. The girl is suspected of having orchestrated her attack after she was sanctioned for having a relationship with an older man and her phone was taken, according to an Associated Press report, writes News.ro.
Local media reported that the fire was so intense that DNA tests were needed to identify some of the victims.
Firefighters reportedly broke down walls to help people escape.
Survivors of the incident in the city of Mahdia, located in the center of the country, said that they were woken up in the middle of the night by screams.
The fire was categorized as a "major disaster" by President Irfaan Ali.
Editor : G.M.