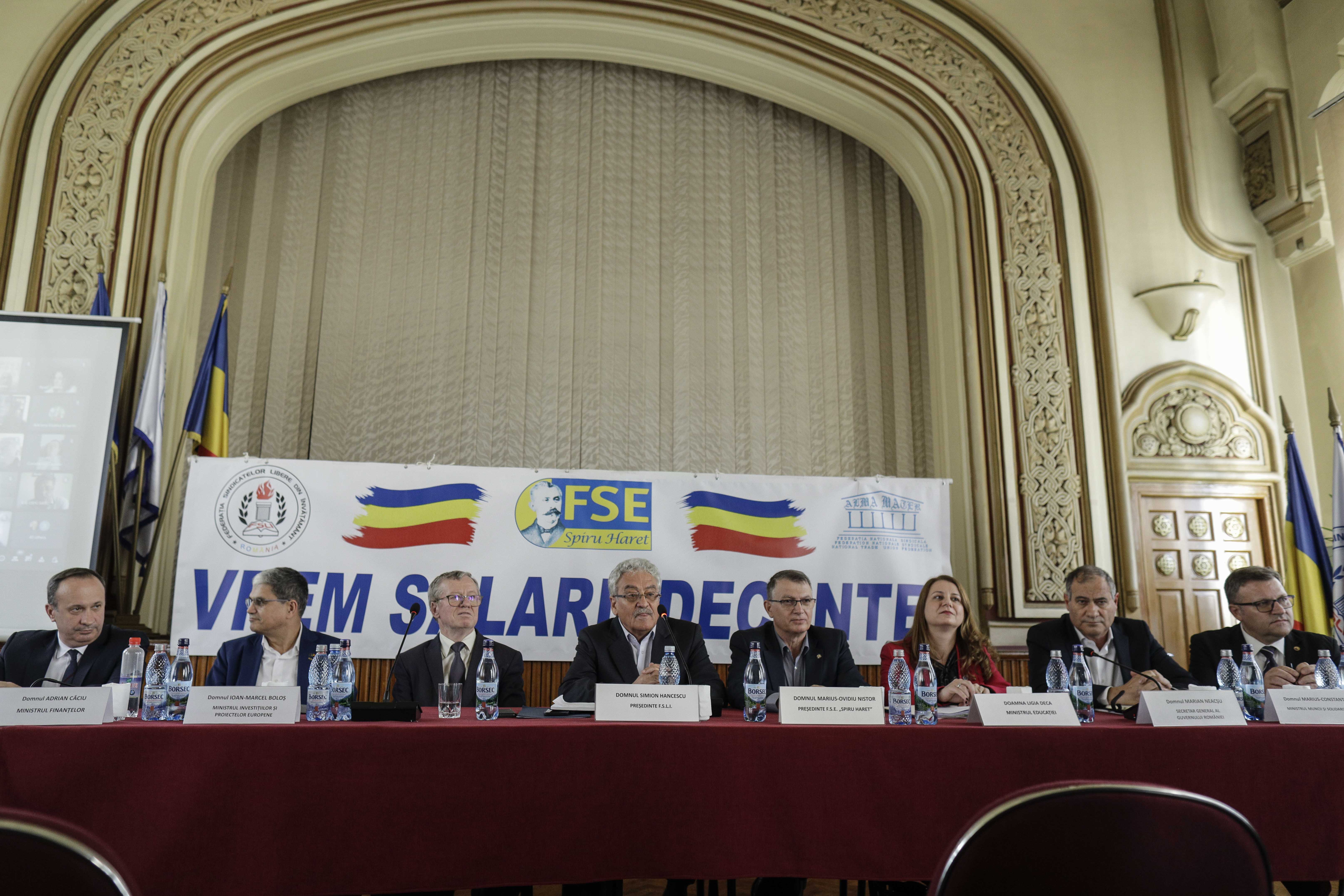 The Secretary General of the Government, Marian Neacșu, declared, on Wednesday evening, at the end of the negotiations that the Government had with the Federation of Free Trade Unions in Education (FSLI), that at this moment "there can be no question of a salary increase" for teachers , who are on strike, but said that the Executive proposed giving them sums of money in June and October: 1,000 lei and 1,500 lei, respectively.
"We had a fruitful discussion. I said that it cannot be a question of a salary increase or the granting of increments.
The Government's additional offer to redefine the dignity of teachers will be to grant an amount in June and in October, a professional career card. The proposed amount is 1,000 lei in June and 1,500 lei in October.
For non-teaching staff it will be 500 lei in June and 500 lei in October.
It is the final offer made by the Government", said Marian Neacșu in front of the press, after the negotiations with the representatives of the teaching staff.
Prime Minister Nicolae Ciucă announced on Wednesday, at the opening of the Government meeting, that he is not going to the meeting with the unions this evening and that he has ordered the formation of a ministerial team that will include the Ministers of Education, Labour, Finance and European Funds, and from the Prime Minister goes the Secretary General.
President Klaus Iohannis declared on Wednesday that the strike in education is a serious issue, that solutions have been found for a number of demands of the unions, but that it is hard to imagine that all requests will be satisfied from today to tomorrow.
The general strike in education was triggered on Monday, May 22, when over 150,000 teaching staff and about 70,000 auxiliary teaching and non-teaching staff resorted to this form of protest.
Editor : A.C.