News culture They drink all day to be happier, this film with Mads Mikkelsen is free
This film is available for free, and without subscription, on this French platform!
With all the streaming platforms which, with a subscription, allow you to watch a plethora of productions such as films, series and documentaries, it is sometimes difficult to get away from it. Netflix, Amazon Prime Video or Disney + delight many viewers with new titles, but there are other platforms not to be overlooked! On France.tv, in addition to being able to watch live television channels and review programs or series, it is possible to watch films… without a subscription! It is therefore here that is available completely free of charge le film Drunkwith Mads Mikkelsen.
Also read: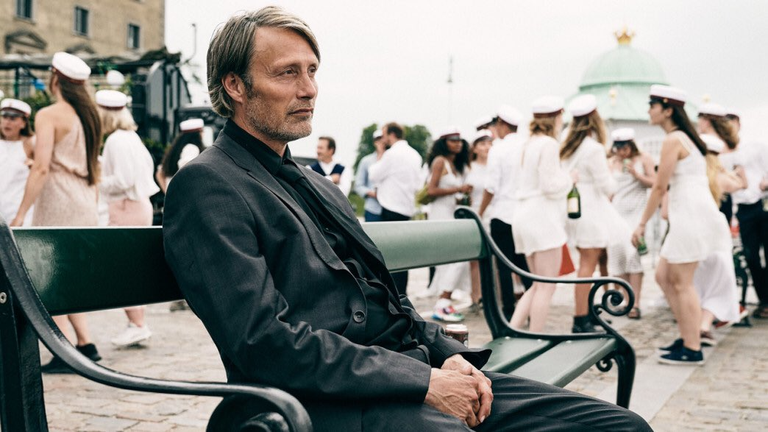 ---
Free Drunk on France.tv!
Alcohol is to be consumed in moderation… But this is not the case in this film which bears its name very well: Drunk ! This Danish-Swedish-Dutch production is produced by Thomas Vinterberg (The Hunt, Festen) and saw the light of day in 2020, winning the Oscar for best international film in 2021 with this title. Drunk features four teachers in their forties, feeling overwhelmed and cramped in their respective lives, who decide to put into practice a theory of a Norwegian psychologist stipulating: "Man would have, from birth, a deficit of alcohol in the blood". Thus, with scientific rigor, they take up the challenge of drinking a little alcohol each day in the hope that their life will be better. After very encouraging results, the situation unfortunately rapidly spirals out of control. The four teachers and friends are played by Mads Mikkelsen (Casino Royal, Hannibal, Doctor Strange), Thomas Bo Larsen (Festen, The Hunt), Magnus Millang and Lars Ranthe. This film is available for free at
France.tv until June 18 and definitely worth checking out if you haven't checked it out until now. On Allociné, the audience rating is 4.1 / 5 and on Rotten Tomatoes, the press ratings form the excellent average of 92%. You should also know that internationally, this film is called Another Round.