News culture This iconic actor dresses up as John Wick, this Mexican version is deadly!
Started in 2014, the John Wick saga seems to be coming to an end with its fourth episode. To take over from the known hitman of the moment, some have fun putting on the costume through cosplays, or even creations. Today, this is the case of a famous actor who gave it his all.
John Wick, the revival of the action film?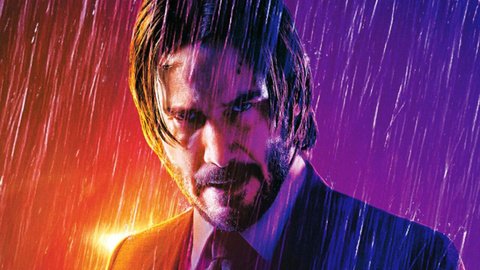 Released in March John Wick 4 is the last episode of the action saga in which we follow the adventures of the character of the same name in the hidden world of assassins and contract killers. While the first opus projected in 2014 looked like a test, the latter finally met with great success with the public thanks to a recipe as simple as it is well mastered. First of all, we find Keanu Reeves in the center of the intrigue, surely one of Hollywood's most beloved actors. Then, the films are directed by Chad Stahelski who is initially a trained stuntman. He therefore used his know-how to come up with action scenes and impressive choreographies that have made the charm of the saga over time.
After four movies that all generated a lot of revenue, the actor and the director have decided to hang up to leave to do something else, which casts doubt on the possibility of a John Wick 5. However, given the success of the franchise, it is not ready to stop. We already know that a spin-off titled Ballerina and starring Ana de Armas in the lead role is currently in the works. But in the meantime, some Internet users have fun imagining who could put on the John Wick costume, and they seem to have found the ideal candidate.
Juan Wick, the Mexican version of John Wick?
On Twitter, Danny Trejo posted a set of photos of himself in the event he is seen in a black suit and shoulder-length hair that is completely reminiscent of John Wick. The actor even allows himself to make a joke in legend by being called Juan Wick, like a Mexican version of the character played by Keanu Reeves.
They fell out with the wrong Mexican #JuanWick – Danny Trejo
Important detail, these are not real photos. The 78-year-old actor didn't actually cosplay as Keanu Reeves because these are images generated by an artificial intelligence. The rendering is stunning and it really feels like seeing a real photo. In the meantime, we should soon see Danny Trejo again in Alone Today this year, and even in Machete Kills in Space a little later.