News culture This mini-series imagined by the creator of Black Mirror lasts less than three hours and it is one of the funniest of Netflix
A British mini-series is available on Netflix and you might like it when Black Mirror is officially released.
Few fans expected the release of a sixth season of Black Mirror, especially after the previous one which was not unanimous with the fans. With only 3 episodesshe had failed to convince the spectators, which resulted in an average of
51% on Rotten Tomatoes. However, a new season will indeed make its appearance in June, with a total of five episodes.
As a reminder, Black Mirror is an anthology series created by Charlie Brooker. The dominant theme is dystopian technology which significantly affects the daily lives of many people around the world. Each episode has a different director, but also actors and a story that are not the same to explore the subject as much as possible from several angles.
Also read: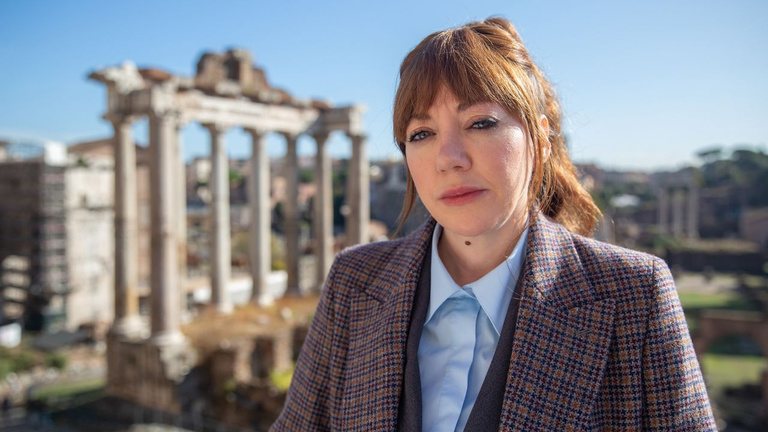 ---
Planet Cunk on Netflix
If you enjoyed Black Mirror, you might like Planet Cunk which is directed by the same person: Charlie Brooker. Although the two series are totally different, it's a good way to get to know the creative scope of this British director. If you don't know Planet Cunk, the summary is quite simple! This is a parody documentary presented by a journalist named Philomena Cunk (played by Diane Morgan). She interviews experts around the world to trace the history of humanity, but in a completely offbeat way, because of the stupid questions and reflections that the presenter will regularly state. The series is full of punchline and is very easy to watch with its five episodes which only last 30 minutes.
If you want to venture into light production before diving into Black Mirror and its dark storylines in June, Planet Cunk is a very good option. Available on Netflixthis humorous documentary will also appeal to those who do not wish to invest in a long series with endless episodes.