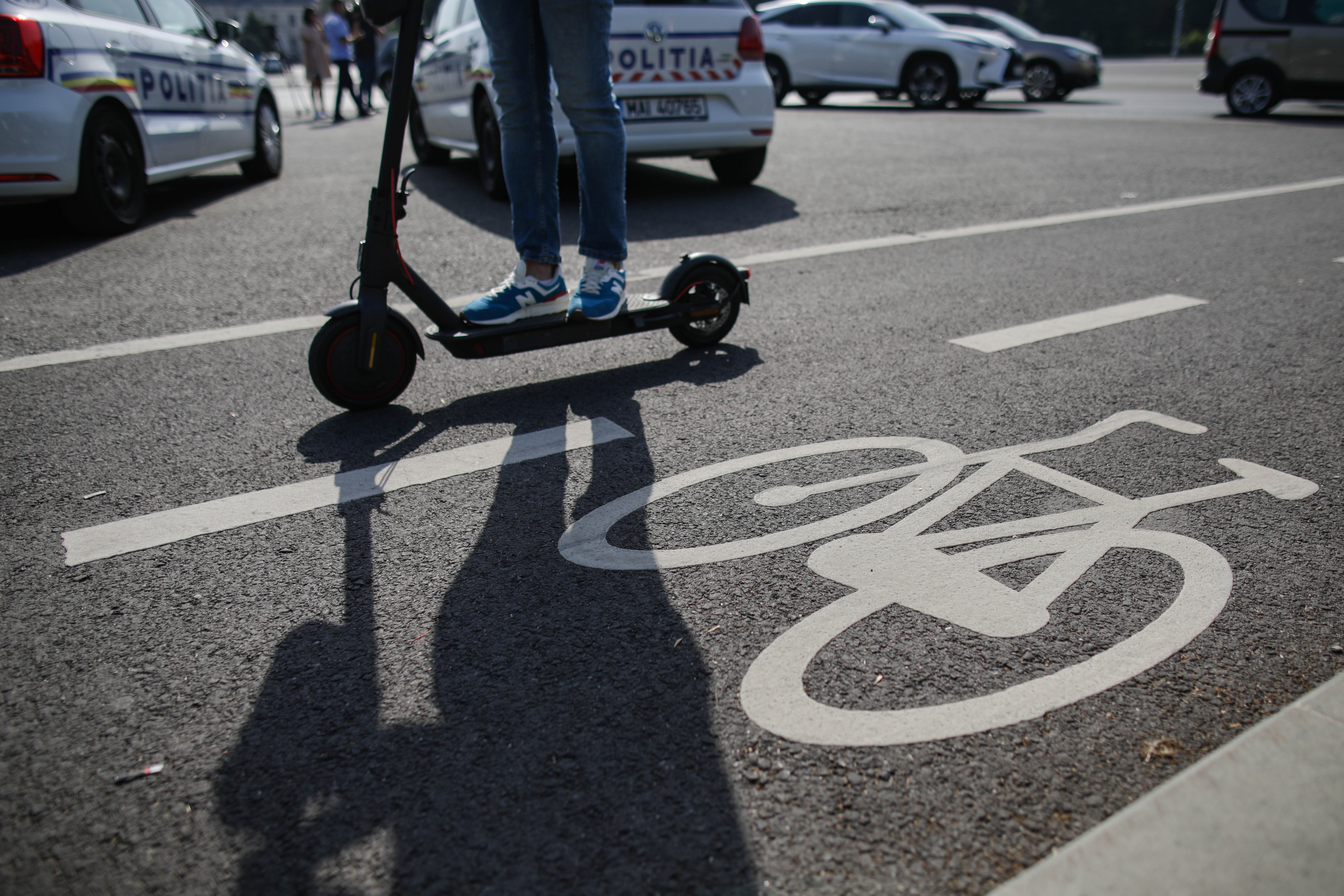 Several liberal parliamentarians have submitted a legislative project to the Parliament according to which the local police will be able to issue fines to drivers of electric scooters who do not comply with road rules.
The legislative proposal amends the Local Police Law no. 155/2010 in this sense and was signed by 31 PNL deputies.
According to the project, the local police will find the contraventions and apply the sanctions for the violation of the road rules by the drivers of electric scooters, not only by pedestrians, cyclists, drivers of mopeds and animal-drawn vehicles.
The initiators show that the provision is necessary because in 2022 the Highway Code was amended, introducing rules that users of electric scooters must respect, writes Agerpres. In this sense, according to art. 101 of GEO 195/2002 (Road Code), driving a bicycle or an electric scooter on public roads without lighting means and reflective-fluorescent devices in working condition, at night, or without meeting the minimum technical conditions established by regulation constitutes a misdemeanor punishable by a fine from class III of sanctions.
Also, the same sanctions are applied in the case of driving a bicycle or electric scooter on the highway, failure to comply with the prohibition of crossing at a red traffic light, the signals of the railway agent, when crossing the level with a properly signaled industrial railway or the signals and indications, the provisions of the traffic policeman, non-compliance with the ban on driving under the influence of alcohol, narcotic products or substances or drugs with similar effects, the ban on direct motor interaction with another moving vehicle or with people in it, or the ban on driving inside or outside the localities without wearing clothing with reflective fluorescent elements, established by regulation, or failure to comply with the obligation to drive at reduced speed.
The initiators show that there is a need to grant the local police the powers to detect and apply contraventional sanctions in the field of electric scooters, "taking into account the danger to which pedestrians are especially exposed, but also other traffic participants, as well as the large number of road accidents produced due to the use of these vehicles by not complying with the legal norms".
The project will first enter the debate of the Senate, the Chamber of Deputies is the decision-making body.
Publisher : AP