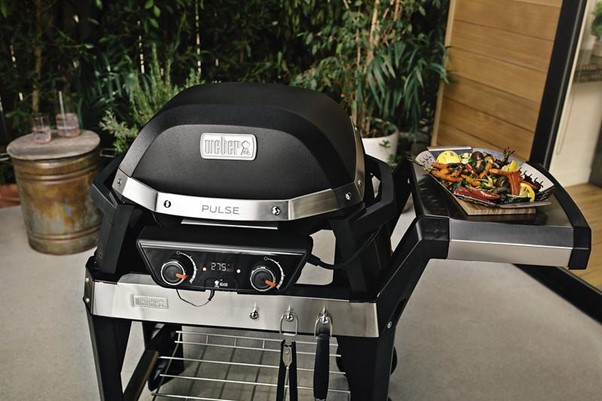 Because we know how to appreciate good food for body and soul at its true value, we thought of preparing for you on this occasion, some tips that will help you cook food properly on the electric grill at home. One of the healthiest alternatives to cooking on the grill, with the help of a professional electric grill you will be able to get the culinary satisfaction you need, but only if you know how to use it. Only in this way will you be able to fully enjoy your favorite dishes with a rich taste, cooked in a healthy way!
Before you start cooking, clean your electric grill with a special grill brush to remove any food residue from its surface. Next, prepare the ingredients to be cooked. Whether you choose meat, vegetables, fish or seafood, make sure you clean and prepare them properly.
Heat the electric grill according to the manufacturer's instructions. Most electric grills have a start button or a digital display that allows you to adjust the temperature. Before you start cooking, make sure the electric grill is fully heated. In general, you should let it heat up for about 10-15 minutes so that it is hot enough to safely cook food.
Coat the grill with a little oil or cooking spray
Before adding food to the electric grill, apply oil or cooking spray to its surface. You can use a paper towel or a brush to apply the cooking oil evenly. This will prevent food from sticking to the grill and help to achieve a nice finish at the end of cooking.
Place the food on the grill and let it cook according to the recommended time for each type of food. It is important to check the food frequently and turn it from side to side to ensure that it cooks evenly. The cooking time depends on the type and thickness of the food.
Another important aspect of cooking on an electric grill is checking the food for doneness. So, check the food periodically to make sure it is fully cooked. This will require you to cut the food into small pieces to see if it is properly cooked inside.
After cooking the food, remove it from the grill and serve it warm. You can add spices, sauces or garnishes to taste. In general, you should avoid using forks or other sharp instruments on the surface of the electric grill, as they may scratch the surface and damage the Teflon coating.
Remember to turn off the electric grill after you're done cooking
After you finish cooking, turn off the electric grill and take the food off it. Allow the electric grill to cool slightly and immediately clean it with a grill brush to remove any remaining food residue. This way, the grill will be much easier to clean and sanitize, ready to use for your next delicious cooking session!
The official website of the Siberian craftsmen awaits you with a full range of electric grills of different powers, sizes and prices, indispensable in a modern kitchen. With their help you will be able to leisurely cook a lot of delicious dishes for all members of your family. Along with premium electric grills, you also have at your disposal other models of gas grills, classic charcoal grills, economic or premium kamado grill models with a ceramic lid, along with a whole universe of grill utensils and accessories designed to make it easier for you cooking outdoors in your backyard or in your block kitchen.