News astuce Zelda Tears of the Kingdom Cocottes eggs: how to get 10 bird eggs?
You don't know how to get the birds' eggs required to complete the secondary mission "The Eggs of the Cocottes" of Zelda: Tears of the Kingdom? We give you the solution in this article.
Citra, from Village Cocorico, still needs you, after the reconciliation between her husband and Tiron, the shop can finally run. At least, that's what we thought. The hens no longer lay eggs in the usual place, which prevents Citra from supplying her shop with this resource.
She will then ask you to find the new spawning spot for her, as her legs can't keep up with the chickens. Thus, the secondary mission "Cocotte eggs" will activate. But you can't find the 10 bird eggs needed to complete the quest? In this The Legend of Zelda: Tears of the Kingdom article, we give you the solution so that you can move forward in your adventure.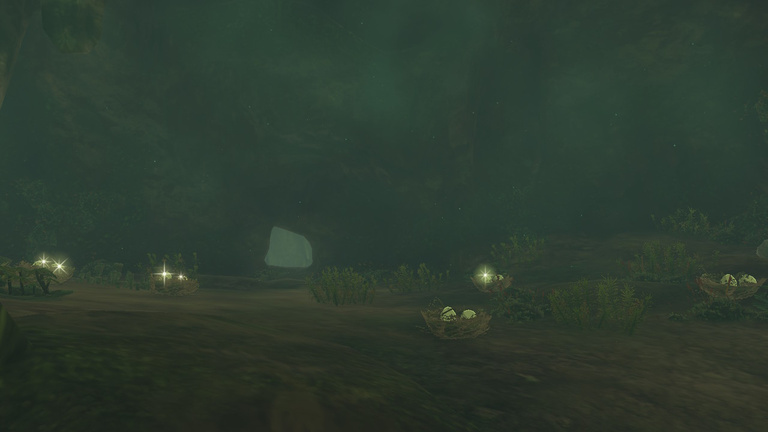 The casseroles have unfortunately changed their place of laying. You will therefore have to investigate these ladies to find it. Citra told you that chickens disappear at sunrise, but where do they go? Unfortunately, chickens don't talk, so you won't be able to ask them, otherwise it would be way too easy. However, their new nest can be found very easily: patiently waiting for them to go there on their own.
Hitting them won't do much, as the chickens will only give you one egg, but won't go to their new hideout. Especially since as you hit them, they will rebel against you in order to teach you a good lesson.
This is why it is better towait for 5am (in game) and follow the chickens, from the front of Citra's store, who will happily go to their new nest. If you cannot identify it, it is located in Narisha Heights, south of the village.
You can't miss them as 5 hens will leave the village diligently. Besides, you don't have to wait for the chickens to go to this place! As long as you have accepted the quest, you can go there without further delay. In this nest, you will find the necessary amount of eggs to meet Citra's needs.
Summary of all our guides and tips for Zelda Tears of the Kingdom