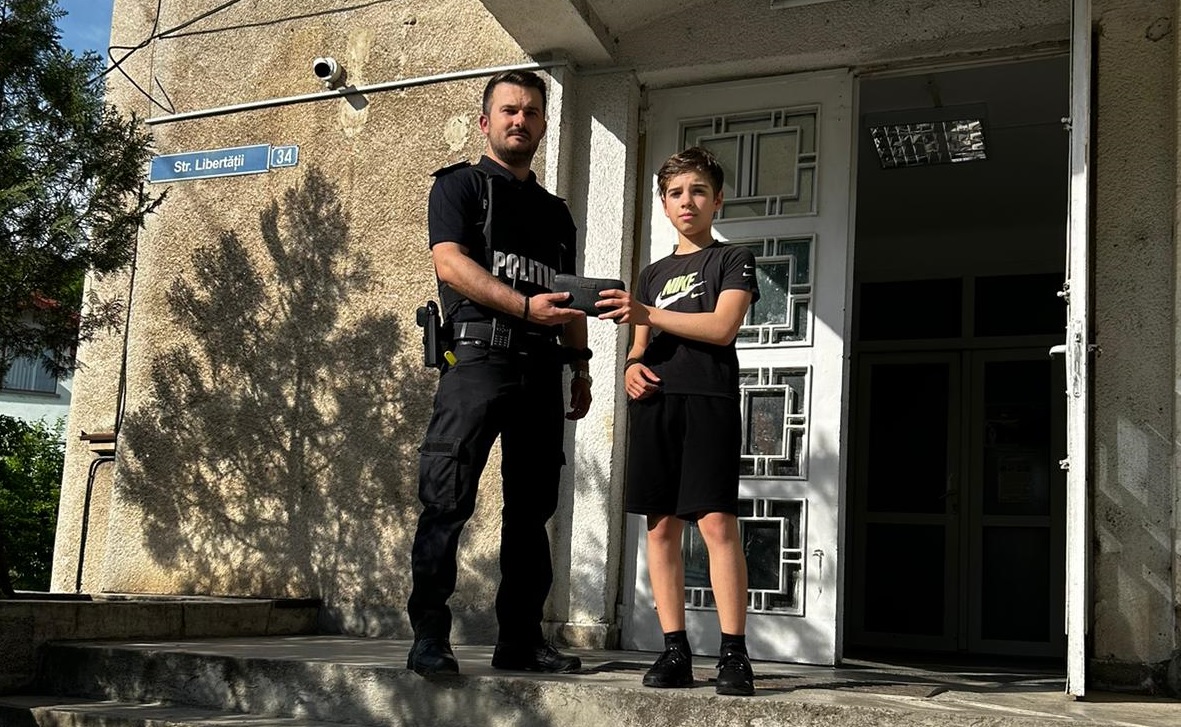 A noble gesture from a 13-year-old child from Craiova. The boy found a wallet with documents and money on the street and, without thinking, went straight to the police. In a short time, with the help of the law enforcement officers, the wallet reached its rightful owner.
Alexandru was walking on the street in Craiova on Tuesday, when he saw the black wallet on the ground. Inside were personal documents, several bank cards and a large sum of money, police say. Without hesitating, the teenager took the wallet and went directly to the headquarters of the Craiova Police Department 1.
Based on the documents found inside, the police agents were able to contact the rightful owner of the lost property – a 47-year-old woman, also from Craiova. Alex's gesture impressed everyone so much.
"Alexandru proved to us that the civic spirit exists from the earliest ages. Congratulations, Alexandru! Congratulations to your parents who gave you such an education!", the IPJ Dolj representatives sent.
Editor: Izabela Zaharia