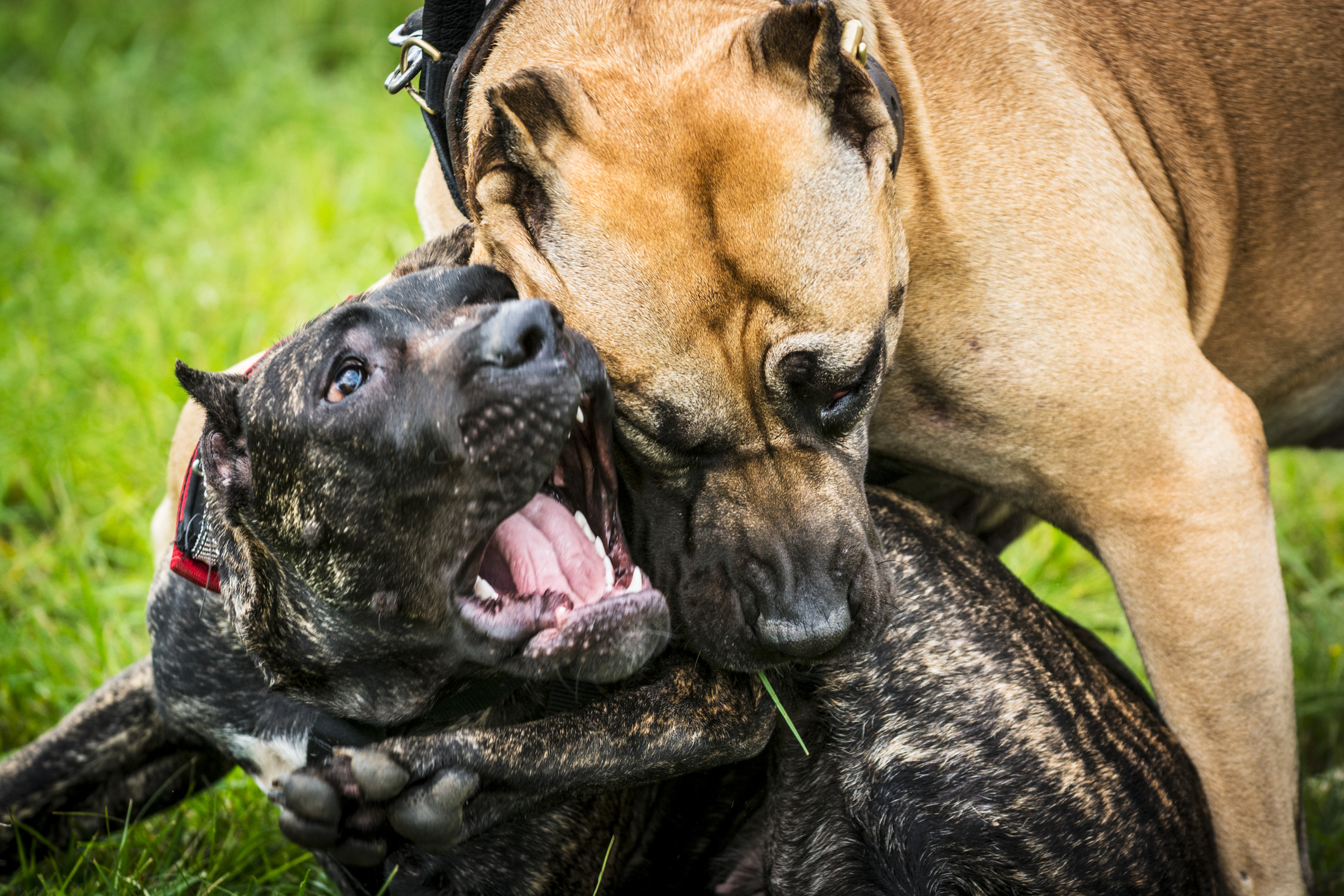 Two boys, 15 and 16 years old, from Bistrita-Năsăud county are being prosecuted for organizing dog fights. To train the dangerous quadrupeds, the teenagers would have used, say the investigators, other animals, which ended up in the dogs' fangs. For the 16-year-old, the police issued a 24-hour detention warrant, Agerpres informs, while his friend is prosecuted.
Dog fights were organized in Dumitrița commune, Bistrița-Năsăud county.
"During the month of March 2023, the police officers from the Bistrita-Năsăud Animal Protection Bureau, following the performance of informative-operative activities, reported ex officio that several people, possibly minors, from a commune in Bistriţa-Năsăud county, organize dog fights and prepare for this purpose canine specimens from dangerous breeds provided by GEO 55 / 2002. Thus, in their preparation they used other live animals, such as common breed dogs and cats, animals that following the criminal investigation activities carried out, it was ordered to continue the criminal prosecution against two minor suspects, aged 16 and 15, respectively, in terms of committing the crimes provided for and punished by Article 25 paragraph (1) letter c from Law 205/2004 and art. 14 from GEO 55/2002", IPJ Bistriţa-Năsăud sent for the cited source.
For his deed, the 16-year-old was detained on Wednesday for 24 hours. According to the law (art. 14 of GEO 55/2002), the act of a person organizing dog fights, preparing them for this purpose, as well as participating with dogs in such fights constitutes a crime and is punishable by imprisonment from 6 months to 3 years or with a fine.
Editor: Izabela Zaharia